Is a Mysterious Leak Troubling Your Home?
As a homeowner, few things are more frustrating than a mysterious leak that's causing damage and driving up your water bill. Water leaks can be deceptive and difficult to locate, leaving you feeling helpless as you watch your hard-earned money trickle away. If left untreated, these leaks can lead to costly structural damage, mold growth, and a host of other problems.
With Transou's Plumbing & Septic, you don't have to face this crisis alone. Leveraging our 70 years of experience, we offer premier water line repair and installation services in Winston-Salem and the Triad area. Our professional plumbers work tirelessly to ensure your water lines remain in optimal condition, offering you peace of mind and continuity in your home or business. Trust us to keep the lifeblood of your property flowing smoothly, day in and day out.
Spotting the Telltale Signs of a Hidden Leak in Your Home
Detecting a leak early on can save you time, money, and prevent significant damage to your property. Here are some common signs that you may have a leak in your home:
Unexpected increase in water bills: If your water bill suddenly spikes without any changes in your usage habits, there's a good chance you have a hidden leak.
Mold or mildew: Persistent mold or mildew growth, especially in areas not prone to dampness, can be a sign of a hidden water leak.
Musty odors: Unpleasant, musty smells in your home can be an indicator of a concealed leak causing mold or mildew growth behind walls or under floors.
Wet spots or water stains: Discolored patches on walls, ceilings, or floors, as well as wet spots or puddles, may indicate a leak in the surrounding area.
Warped or damaged surfaces: Water leaks can cause paint to peel, wallpaper to bubble, or flooring to warp and buckle. Keep an eye out for any of these signs of water damage.
Foundation cracks: A leak in your plumbing system can cause water to seep into your home's foundation, leading to cracks and other structural issues.
Unexplained sounds: If you hear the sound of running water when all fixtures are turned off, it's possible that you have a hidden leak.
Low water pressure: A sudden or persistent drop in water pressure could be a sign of a leak in your plumbing system.
If you notice any of these signs, it's essential to act quickly and contact a professional like Transou's Plumbing & Septic to locate and repair the leak before it causes further damage to your home.
Thorough Water Line Repair
A leaky or broken water line is no joke - it can lead to water waste, property damage, and even health hazards. But don't worry - we've got you covered. Our team is equipped to handle all types of underground water line repairs in Winston-Salem, NC, from the minor and straightforward to the complex and challenging. We make it our mission to fix the issue right the first time, ensuring a steady and reliable water supply.
Must present the coupon when scheduling work, this coupon can not be combined with another coupon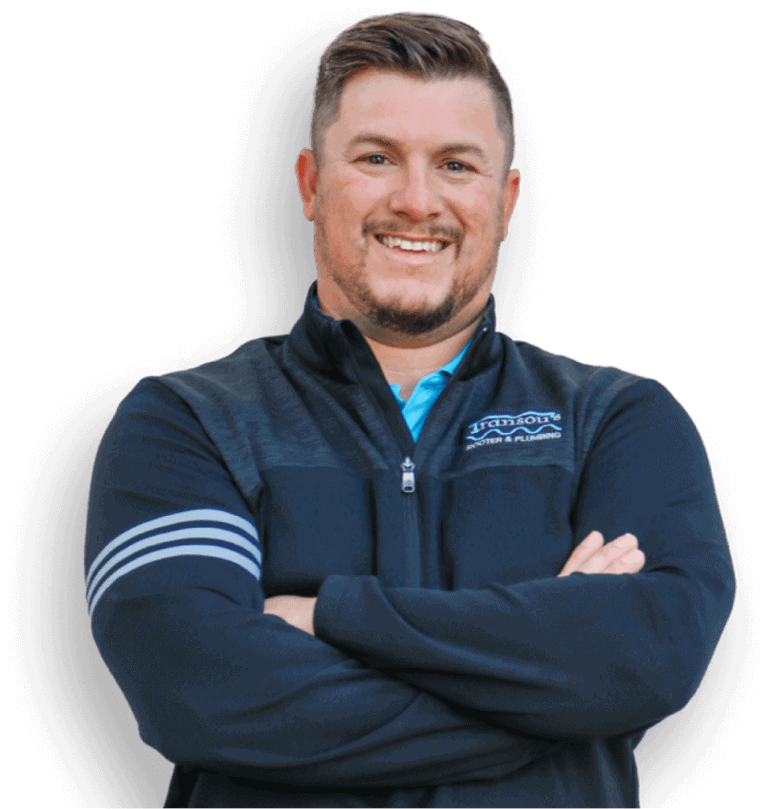 Our Comprehensive Leak Services in Clemmons & Triad, NC
At Transou's Plumbing & Septic, we're dedicated to providing top-notch leak services to ensure your home remains safe and damage-free. Our skilled plumbers are equipped to handle various leak-related issues, offering a range of services to meet your needs: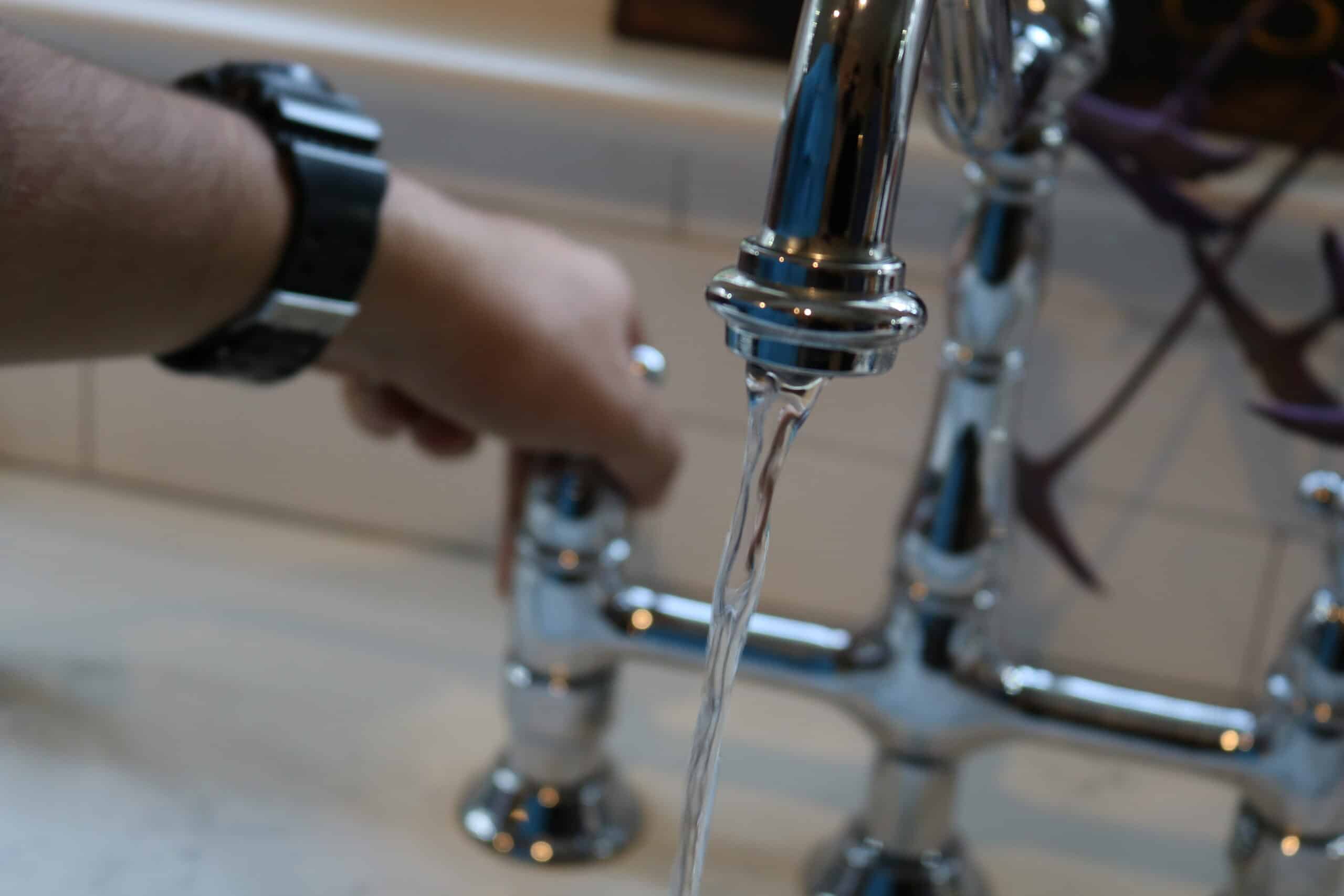 Leak Detection: Utilizing state-of-the-art technology and industry expertise, our team will accurately locate the source of the leak in your plumbing system, allowing for targeted and efficient repairs.
Leak Repairs: Once we've identified the source of the problem, our plumbers will carry out the necessary repairs to stop the leak and prevent further damage to your property. We're experienced in handling leaks in pipes, faucets, toilets, and more.
Water Line Repair and Replacement: If your water line is damaged, our plumbers can repair or replace it to restore your home's water supply and prevent further complications.
Emergency Leak Repair: Water leaks can strike at any time, causing unexpected damage and disruption to your daily life. That's why our emergency leak repair service is available 24/7, providing prompt and efficient solutions when you need them most. Our skilled plumbers are equipped to handle a wide range of leak scenarios, ensuring that your property is protected and your plumbing system is restored to its optimal condition.
Preventative Maintenance: Regular maintenance of your plumbing system can help identify potential leaks before they become major problems. We offer preventative maintenance services to keep your pipes in optimal condition.
By choosing Transou's Plumbing & Septic for your leak services, you can have peace of mind knowing that our experienced team will handle your concerns with professionalism and expertise. Don't let a leak compromise your home's integrity – contact us today!
Why Trust Transou's Plumbing & Septic for Your Leak Needs?
When it comes to addressing leaks in your home, you deserve a reliable and experienced partner to tackle the issue head-on. Here's why Transou's Plumbing & Septic should be your go-to choice for all your leak needs:
Decades of Experience: With over 70 years of experience serving the Clemmons and Triad, NC area, our team has honed their skills in detecting and repairing various types of leaks, ensuring efficient and reliable service.
Highly Skilled plumbers: Our professional plumbers are not only trained in the latest leak detection and repair techniques, but they're also committed to providing exceptional customer service, keeping you informed and at ease throughout the process.
State-of-the-Art Technology: We invest in cutting-edge technology to accurately locate leaks, minimizing guesswork and ensuring targeted, effective repairs.
Prompt Emergency Service: We understand that leaks can occur at any time, which is why our emergency leak repair service is available 24/7 to address your needs promptly and get your home back in order.
Preventative Maintenance: Our team is dedicated to helping you avoid future issues by offering preventative maintenance services designed to keep your plumbing system in top shape.
Customer Satisfaction Guarantee: We take pride in our work and are committed to ensuring your complete satisfaction with our leak services. If you're not satisfied, we'll work to make it right.
For prompt, professional, and dependable leak services, trust the experts at Transou's Plumbing & Septic. Contact us today to discuss your needs and let us help protect your home from the damaging effects of leaks.
Ready to Put an End to Pesky Leaks for Good?
Don't let hidden leaks wreak havoc on your home and wallet. Our expert team at Transou's Plumbing & Septic is ready to detect and repair any leaks, restoring your peace of mind. Schedule your service appointment today and experience the Transou's difference. Give us a call at (336) 276-0388 or fill out our online contact form to get started.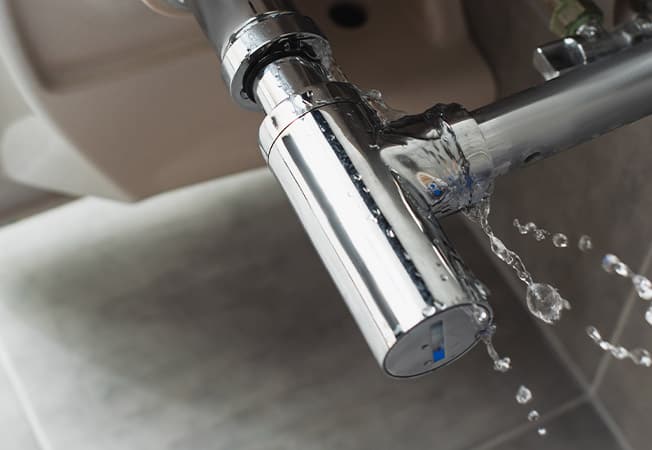 Got Plumbing Questions? We're Answering Most Common Questions Here!
Some common signs of a leak include an unexpected increase in your water bill, damp spots or discoloration on walls or ceilings, the sound of running water when no faucets are on, and a musty odor. If you suspect a leak, it's best to contact a professional plumber for a thorough inspection.
The cost of leak detection and repair varies based on the severity and location of the leak. We'll provide you with a detailed estimate after assessing your situation, ensuring you're well-informed before any work begins.
While some minor leaks may be fixable with DIY solutions, it's often best to leave leak detection and repair to the professionals. Our skilled plumbers have the experience and tools necessary to accurately locate and repair leaks, minimizing the risk of further damage to your property.
The duration of leak detection and repair depends on the complexity of the issue. We'll work quickly and efficiently to address your concerns, keeping you informed of our progress and providing an estimated timeline for completion.
Regular maintenance of your plumbing system, including inspections and routine service, can help identify potential issues before they become major problems. Our team offers preventative maintenance services designed to keep your pipes in optimal condition and reduce the risk of future leaks.