At Transou's Plumbing & Septic, we say this all the time to our customers, our neighbors, our family, and friends.  There are some people who just won't pay for a plumber until something catastrophic happens. And it's a mistake! One that costs much more in the long run, both in money and in quality of life.
Does the drain in your bathroom sink smell awful? Does your kitchen faucet not have enough water pressure to clean sauce off a plate?  Maybe you always run out of hot water and can't fill a tub to take a bath. Or perhaps you wince every time you flush the toilet, afraid it'll overflow! These things are affecting your daily comfort, and we are telling you, that you shouldn't put up with it!
Plumbing maintenance helps avoid future problems
Why not, you ask? Well, you deserve better, for one!  If you're in the Winston-Salem, Clemmons, High Point, or Greensboro area, we consider you our neighbor.  And we genuinely feel that you and your family deserve a comfortable home with a reliable plumbing system.
But also, these annoying plumbing issues can quickly become out-of-control problems.  An unchecked leak in a clogged pipe could cause enormous damage to your home. These are problems

Transou's Plumbing & Septic

can prevent with our plumbing maintenance program if we get to them early.  And we want to do exactly that!
Must present the coupon when scheduling work, this coupon can not be combined with another coupon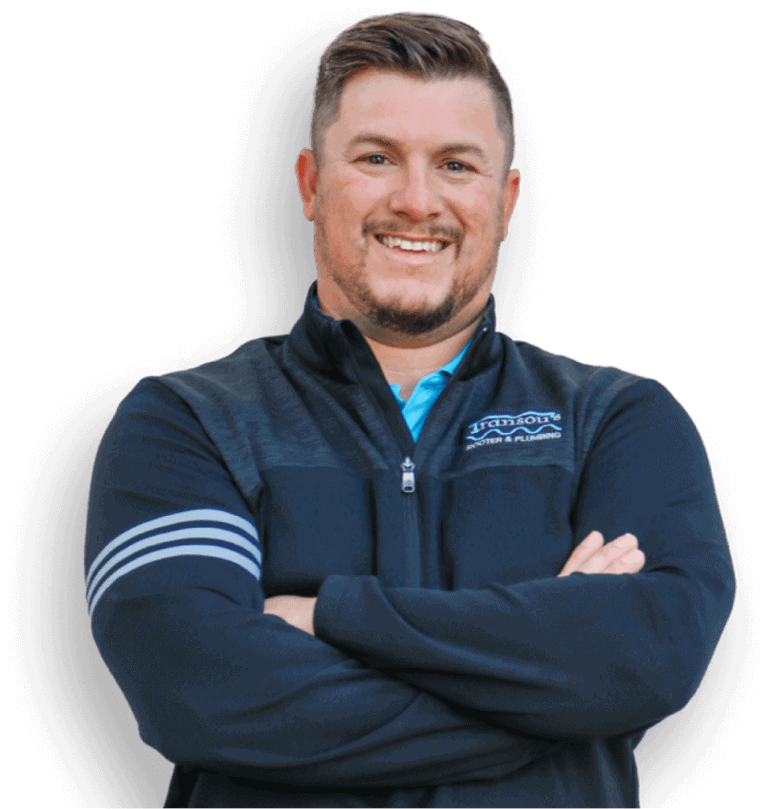 We have customers who were so proud of grinning and bearing it through years of bad showers and slow drains.  We also have customers that stressed themselves out and spent a small fortune on tools, trying to fix it all by themselves.  Most of them wish they'd just called us for a maintenance check and took the advantage of our plumbing maintenance program.
Clean dishes.  Clean clothes. Clean bodies, and relaxing showers.  These things are the basic comforts of home and they all require good water pressure.  If your pressure is failing, it could be a sign that your pipes are leaking, or that your equipment needs to be repaired or replaced.
Transou's Plumbing & Septic
can help with all of that and more. We can even show you some aerated shower heads to increase water pressure while still conserving water. You just have to ask us over and we'll find the problem and the right fix for it.
We've never met anyone that was happy to hear about a leaking pipe. Even small leaks will cost you tons of money just in the water you're losing. Not to mention how they'll sap the performance of your plumbing system. Bigger leaks can quickly lead to wood rot, flooding, ruined belongings, and on and on! It's really best to just call a professional to run a maintenance check on the pipes once in a while. Transou's uses cutting-edge techniques and technology in the plumbing maintenance program, and our experts do this every day. We'll find even tiny, hard-to-reach issues and patch them up immediately!
When ranking the things that nobody ever likes doing, dealing with a flooding toilet and going to the dentist are about tied. We at Transou's cannot stress this enough: the first time you look worriedly at the water level after flushing, just call a professional for some maintenance.  There's no reason to let something like a clogged toilet stress you out and slow you down. And to be perfectly honest, even though we're happy to help you with any plumbing emergency, we'd still appreciate it if we can fix that toilet before it floods your bathroom.
Avoiding Damage to Your Property
Your home is probably the most expensive thing you'll ever buy. We want to help you make it last, and make it as comfortable as possible. Clogged pipes, failing sump pumps, leaking water heaters, and malfunctioning garbage disposals all-cause risks for your home that, frankly, you don't need to take.
Transou's Plumbing & Septic
can catch all of those plumbing issues through our maintenance services and keep your home healthy.
Transou's is proud to offer same-day service for plumbing emergencies.  But what we really like to do involves routine maintenance services. We want to make sure our neighbors and family are comfortable and that their plumbing systems are in top-notch condition.  And we want to catch issues before they become serious problems, only because we want to save you as much stress as possible.
Do us and yourself a favor and call
Transou's Plumbing & Septic
 for some routine maintenance program. It's worth it in dollars and in peace of mind!
Most Popular Plumbing Maintenance Services
✅ Water Pressure Inspection
A water pressure inspection is important because it can determine if you're having any issues with your plumbing. If you have low water pressure, it could mean that you need to repair or replace your pipes or faucet. We provide comprehensive water pressure inspection and we will recommend you the best solution to address the issue.
✅ Water Leak Inspection & Repair
A water leak inspection is a way to make sure that your pipes are safe and secure. If there are any cracks in your pipes, they'll need to be repaired before they cause damage to your home. We offer water leak inspection and repair services on a scheduled basis to keep your pipes leak-free.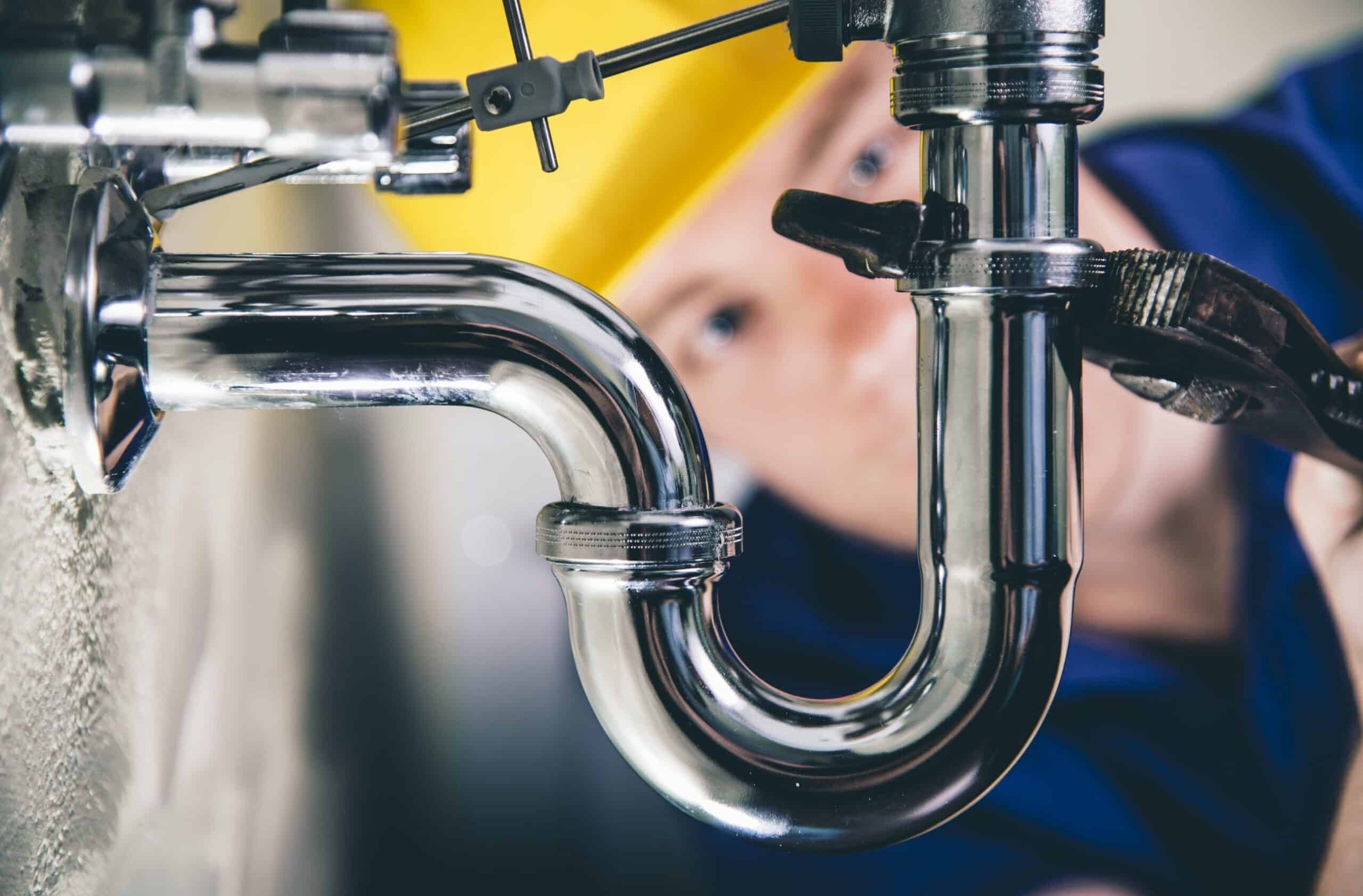 ✅ Toilet Inspection & Repair

A toilet inspection will help identify if there are any problems with your toilet. If there are problems with the toilet, it'll need to be fixed promptly for it to function properly again. We'll inspect and repair any problems with your toilet that could cause it to malfunction or require replacement.
✅ Drain Inspection & Cleaning
The drains in your home are often overlooked until something goes wrong, but an inspection can help identify any potential issues before they become serious problems. Regular drain inspection and repair service will help everything runs smoothly!
✅ Sump Pump Inspection & Repair
Your sump pump is responsible for pumping away excess water from your basement floor after heavy rainfalls or flooding events occur outside your house. Our team can inspect and repair sump pumps to ensure they are operating properly so they can keep your basement dry when there's heavy rain outside.

✅ Garbage Disposal Inspection & Repair
Garbage disposal functions every day, so it is important to have regular garbage disposal inspections to identify whether or not there are any issues with your system. If there is any issue, it should be fixed ASAP before it ruins your daily routine.
Got Plumbing Questions? We're Answering Most Common Questions Here!
The best way to avoid water damage is to schedule regular maintenance and repairs with an expert plumber like Transou's Plumbing & Septic. If you're experiencing a problem with your plumbing system, a licensed plumber can identify the issue and recommend the appropriate course of action.
If your pipe bursts, turn off the water supply at the main valve and electricity immediately! Then call our emergency response team to come out and make the necessary repairs. You should be very careful and shut off any gas or electricity to prevent electrical shock or fire from occurring in your home or business due to flooding conditions caused by broken pipes from burst pipes.
If your toilet is overflowing, it's important to avoid flushing the toilet until you can get a plumber on site. This will prevent the overflow from further damaging your home. You should also turn off the water supply to your toilet and try to clean out the excess water if you can. Then, call us, and we'll help you make your toilet functional again as it should.
Try using a drain snake if you have difficulty unclogging your bathtub drain. A drain snake is an auger that can be inserted into your drain pipe and used to clear out any clogs or debris that may be blocking flow through your pipes.
Put the cable into the drain and turn the crank until you reach the blockage. Move the cable back and forth to help it get stuck in the clog. Then, turn the crank in the other direction to pull the cable back out. If it doesn't work or you don't have the equipment, call us for immediate help!
A build-up of food can get stuck in between the blades and prevent them from rotating properly. Turn off your disposal and unplug it from the power source. Then, clean out any scraps or food particles that might have gotten caught inside. After you've ensured that it's been properly cleaned, reconnect it to the power supply and test it. If it isn't, please contact us for assistance.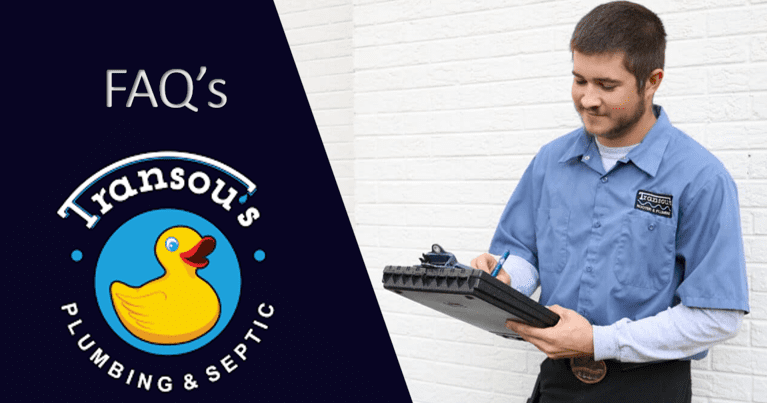 Don't take our word for it! Hear it from our customers.