Do You Need Professional Plumbing Help?
Let's be honest, life's hectic!  You only have so much time, so much money and so much patience.  So when you start having backed-up drains, smelly sinks, and poor water pressure, it's normal to just want to put that off and deal with the rest of what's on your plate.

We hear that story a lot, here at Transou's Plumbing & Septic. Sometimes we also get to the part where huge plumbing problems happen, which could have been caught and fixed early on.
How Do You Know When It's Time To Call a Professional?
In this article, we're going to help you figure out when it's time to get an experienced plumbing and rooter service technician involved.  If you're in Winston-Salem, Clemmons, High Point, Greensboro, or the surrounding areas, we like to think of ourselves as your neighbors.  Like any neighbor, we want to save you time, money, and stress with the best advice.

You may not need a professional plumbing expert for every little thing.  But trust us on this: when it's plumbing, not every little thing is something you want to ignore.
Must present the coupon when scheduling work, this coupon can not be combined with another coupon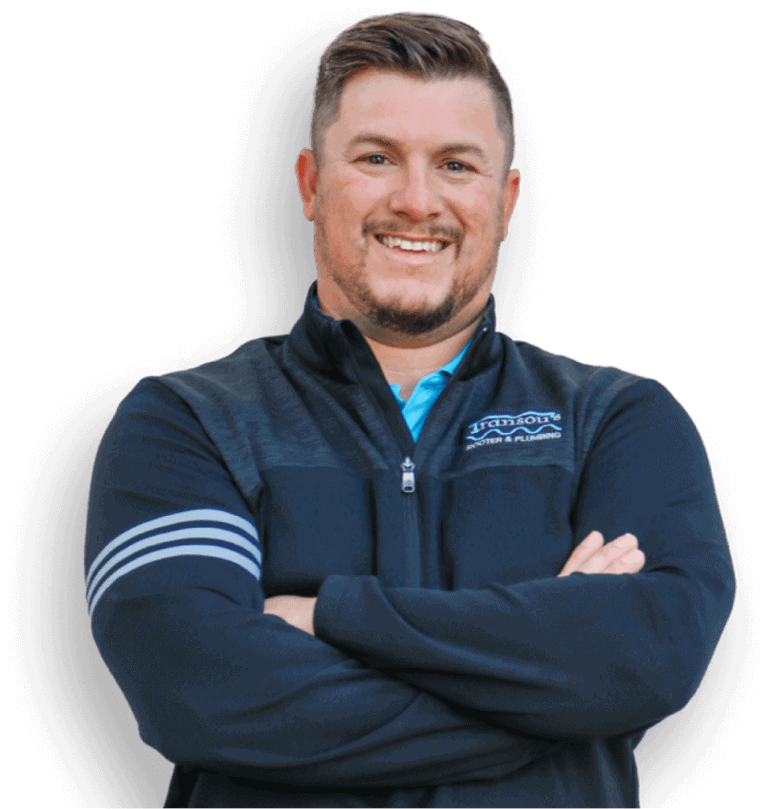 3 Signs You Need To Call A Plumbing and Rooter Service
1. Water Is Consistently Not Draining
For a small, irregular clog, you might be able to take care of it yourself with a plunger and some pipe cleaners, or a mix of boiling water, baking soda, and vinegar.  It's worth a try, especially if it's unusual for it to happen.

The warning sign is when the clog happens often!  If your drain is constantly backing up and leaving you with standing water, nasty smells and a stress headache, it means you might have some serious pipe blockage.  A stubborn enough clog can also cause leaks and other damage, which will only get worse if left unchecked.

If a frequent clog sounds familiar, don't run out and get chemicals just yet.  Your average drain cleaner is basically acid, and aside from adding stress by pouring that kind of toxin into your sink, those chemicals can actually damage your pipes.

This would be a good time to have a plumber come out, unclog that pipe and make sure nothing else is wrong.  That goes double if your sink or toilet is overflowing. Complete stoppage like that is never good news, and nobody likes cleaning up after an overflowing toilet.  Call us the first time it happens, if only to save yourself the stress of it happening again.
2. Low Water Pressure
If the water just isn't coming out of your pipes with the right force, it usually means you have a clog.  But since we're neighbors, let's check a few simple things just in case.
Check the release valves near your water meter and be sure those are fully open.  A lot of people run into that one right after they move into a new home, and a quick twist might be all you need.
If you're on City Water, try calling your water department for a pressure reading.  What you're looking for is 45 – 55 psi. If you aren't getting it, it might be because of some work your water provider is doing, so make sure you ask.
If you're a do-it-yourself handyman, you might try checking or adjusting your pressure-reducing valve.  This bit of equipment can be the difference between a gentle shower head and a fire hose. But they do go bad after about 15 or 20 years. Transou's Plumbing & Septic would be happy to check it and replace it for you if you're not sure!
If none of that helps you, it means you've probably got some blockage that will need professional attention.  Clogs that involve water pressure are sometimes caused by minerals building up over time. An expert from plumbing and rooter service can clean or replace those pipes, and make sure no leaks have sprung anywhere.
3. Are There Any Leaks?  Any At All?
This one probably should be the most obvious, but it's also the biggest.  Even a little leak on your shower head is figuratively wasting tons of water and energy! In the long run, it'll be much cheaper to get a professional plumber to put a stop to that as soon as you notice it.  But the bigger issue is what leaking pipes can do to your home.

All the experts at Transou's Plumbing & Septic are trained to fix catastrophically damaged plumbing systems.  But it's our mission to help our neighbors and customers before it comes to that. Take a look around your pipes and check for wet spots and standing water, and call a professional as soon as you see them.

One thing we strongly encourage is getting some routine plumbing maintenance set up with a professional like us.  The Transou's Team loves being able to catch plumbing issues while they're still small, sure! But we also like to keep our neighbors informed about the health of their water-flow system.  That way there are fewer surprises if, for instance, your water heater is a few years from the end of its life span, or if a small fix or tip could be saving you hundreds of dollars a year.

Long Story Short: If your plumbing is causing you stress or you notice water where there shouldn't be any, give a professional plumbing and rooter service like Transou's Plumbing & Septic a call. Remember, we're rootin' for ya!
Don't take our word for it! Hear it from our customers.