Got Leaks? Let's Get to the Bottom of it with
Our Leak Detection in Winston-Salem, NC
Oh, the joy of homeownership in Winston-Salem, NC—until you're chasing down the mystery of a hidden leak, right? You're not alone. Many homeowners in Winston-Salem find themselves playing detective in their own homes, seeking out the source of that annoying drip or unexpected water bill spike. But don't worry, Transou's Plumbing & Septic is on the case to track down those water woes with some top-notch leak detection skills.
Residential Leak Detection

Got a sneaky suspicion that your home's playing waterworks behind your back? Let's nip that in the bud. With state-of-the-art water leak detection tech and a sharp eye for trouble, our skilled crew is on the case. We'll track down leaks from the attic to the basement, all without the chaos of a major excavation in your living room. And we'll do it with the friendly banter and professionalism you'd expect from folks who know the importance of a dry, cozy home.

Sewer Line Leaks

Uh-oh, that smell isn't just bad cologne; you might be dealing with a sewer line betrayal. And let's be honest, no one wants to host a backyard brown pool party. Our team at Transou's Plumbing & Septic comes equipped with tech and tactics to tackle sewer line leaks without causing a stink—literally. Let us handle the dirty work, and we'll get your sewer lines flowing like they're brand new, all without ruining your landscaping or your day.

Commercial Leak Detection

Leaks in the business place? That's not on the agenda. We understand that every drop of water lost is like money down the drain. That's why our commercial leak detection services are designed to be swift, non-intrusive, and super accurate. We're talking minimal downtime and maximum relief, so you can keep your focus where it belongs – on your business.
Slab Leak Detection

Feeling undermined by underground leaks? Slab leaks can be the silent saboteurs of your property's integrity. That's where we come in, bringing our A-game with tools and techniques that spot the culprits without upheaval. It's like giving your foundation a check-up from the inside out, and we're the doctors on call.

Water Line Leaks

When water lines decide to break the rules, it can disrupt more than just your garden's layout. It's about ensuring every faucet, shower, and hose is a source of crystal-clear confidence. Our team doesn't just repair; they restore and rejuvenate your pipes with precision and the warmth of a friendly chat.

Leak Repair

Leaks can't wait, and neither should you. We're on it with quick, sturdy fixes that prevent your little leak from becoming the next great flood. Our temporary solutions will hold the fort while we plan the full repair. After we dive in and diagnose the issue, we'll shore up your plumbing with repairs designed to last.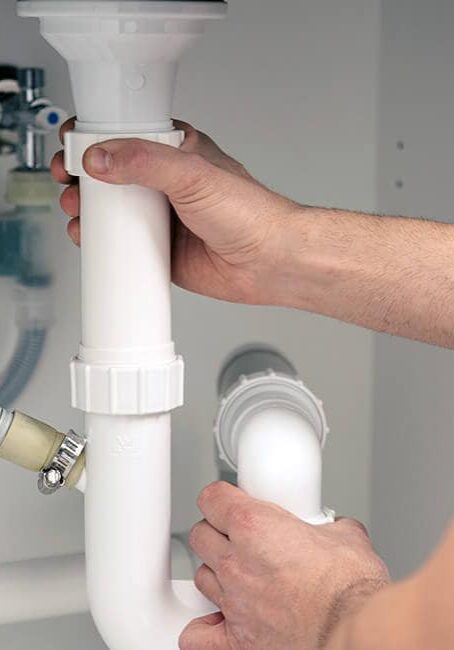 Spot the Sneaky Signs of
Leaks Before It's Too Late
Could there be a secret drip in your home playing a game of stealth with you? Leak symptoms might be playing hide-and-seek with you. Here's how to tell if you might need our services:
Your water meter is sprinting non-stop, and no one's even running a tap – might be time to call us before it breaks a world record at your expense.

You catch a whiff of that 'haunted house' mustiness in spots that usually don't have an odor story to tell – this is a sign we need to sniff out the source together.

The unmistakable solo of dripping water when all your faucets are turned off, and the house is so quiet you can hear a pin drop – let's turn off that unwanted tap.

Unplanned water marks on your walls or floors are cropping up, giving your home an accidental aquatic art show – we're here to close the exhibition.
Don't let these subtle signs slide or they might lead to a pool party you never planned. Get in touch with us, and let's play detective to unmask those hidden leaks!
Why Transou's Plumbing & Septic is the Go-To for
Leak Detection in Winston-Salem, NC
Looking for a reliable team to chase down those elusive leaks? It's a jungle out there, but here's why Transou's Plumbing & Septic stands out from the pack:

When it comes to leak detection, it's all about precision. That's where Transou's Plumbing & Septic shines. Our years of experience mean we find leaks others might miss. We understand the ins and outs of plumbing systems in Winston-Salem, using our expertise to provide solutions that last.

Local Experts, Personalized Service
As your local pros, we bring a personal touch to every job. We're part of the Winston-Salem community, treating every client's home as if it were our own. Our close-knit team ensures you get a familiar face and a committed service each time you need us.

Transparent Pricing, No Surprises
Surprise bills? Not on our watch. We believe in transparent pricing. After a thorough assessment, we provide you with an upfront and detailed quote. With Transou's Plumbing & Septic, what you see is what you get – no hidden charges, just honest work.

High-Quality Materials for Lasting Repairs
At Transou's Plumbing & Septic, quality is not negotiable. We use top-grade materials for all repairs and replacements, ensuring durability and longevity. It's about providing value – not just for today but for the future of your plumbing system.
Wave Goodbye to Leaks with
Transou's Plumbing & Septic
Leak detection might not spark dinner conversations, but it's crucial when silent leaks threaten your comfort and pocket. At Transou's Plumbing & Septic, we deliver not just leak detection and repair, but reassurance that your home or business is in good hands.
Ready for a leak-free life in Winston-Salem? Connect with us for thorough, friendly, and reliable service. No more guesswork, no more stress—just the comfort of knowing your space is watertight.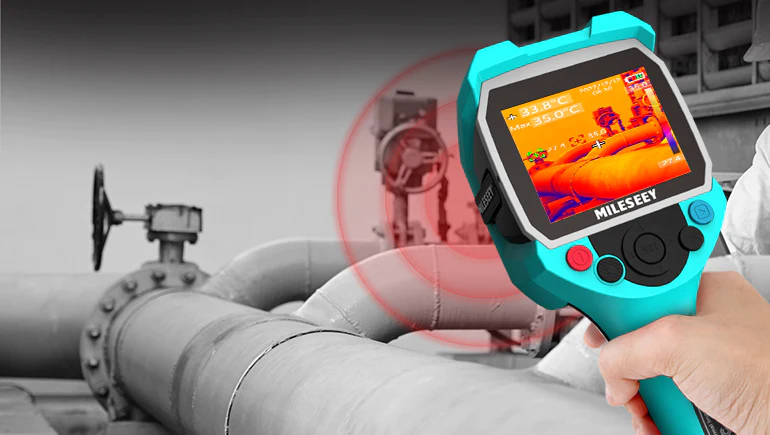 Got Plumbing Questions? We're Answering Most Common Questions Here!
It really depends on where that leak is playing hide-and-seek. Some are quick to find, like in less than an hour, while others might take a bit longer to coax out of hiding. But hey, we're like the Sherlock Holmes of leaks – we'll sniff it out!
We're like ninjas; you won't even know we're there! Okay, maybe not quite ninjas, but we do our best to keep the disruption to a minimum. We get in, do our thing, and get out, leaving you to your day. You'll hardly notice we were there.
If it's a small issue, we'll jump right on it and get it fixed up for you quick. For bigger fixes, we might need to come back with the right tools and parts. Either way, we'll make sure you know exactly what's going on and how we'll tackle it.
Just make sure we have clear access to where you think the leak may be – move any furniture or items that could be in the way. Oh, and if you have pets, maybe keep them in a separate space so we don't have a four-legged assistant on our hands!
You bet! We guarantee to find your leak, or we'll keep looking. Once we fix it, we back up our work with a solid guarantee so you can breathe easy knowing the problem is solved.