Is Your Unseen Hero, Your Septic System, Getting the TLC It Deserves?
Unseen but Indispensable: Is Your Septic System Receiving Its Due Care?In our homes and workplaces, behind-the-scenes systems quietly perform essential tasks that keep our lives running smoothly. One such unsung hero is the septic system, which tirelessly manages waste disposal and safeguards the sanitation of our environment. Yet, its significance is often overlooked until an issue arises - triggering a race against time to restore normalcy.
Shouldn't your septic system, this pivotal but unseen component, receive consistent care to avert such disruptions? At Transou's Plumbing & Septic, we emphatically say yes. We're dedicated to aiding you in maintaining an optimally performing septic system.
Through our top-tier septic inspection and pumping services, we aim to help you bypass those stressful moments when your silent supporter faces a hiccup. Our seasoned professionals, leveraging seven decades of experience, are resolved to deliver all-encompassing septic solutions across Winston-Salem and the Triad area.
Don't wait for a septic setback to take notice. Choose Transou's Plumbing & Septic and let's work together to keep your septic system in pristine condition – discreetly doing its job and preserving your premises' cleanliness, just as you prefer it.
Our Septic Inspection & Pumping Services in WINSTON-SALEM, NC
Thorough Septic Inspection: The Key to Prevention
Have you ever heard the saying, 'prevention is better than cure'? This certainly rings true for your septic system. Conducting regular septic inspections is the most effective way to avoid unexpected malfunctions and costly repairs. Our team of experienced professionals performs meticulous inspections of your system to identify potential issues before they become significant problems. With Transou's Plumbing & Septic, your system is inspected not just for today, but for the future, averting potential disruptions to your home or business.
Efficient Septic Pumping: Prolonging System Life
Like your vehicle requires regular oil changes to run smoothly, your septic tank needs periodic pumping to function optimally. Over time, the build-up of solid waste can lead to backups or even system failure. Our septic pumping service clears out your tank efficiently and thoroughly, prolonging the life of your system and ensuring smooth, trouble-free operation. We eliminate the risk of unpleasant odors or unsanitary backflow, preserving the cleanliness and comfort of your environment.
Expert Maintenance Advice
Once we've inspected and pumped your septic tank, our responsibility doesn't end there. We believe in empowering our clients with knowledge. Our team provides expert advice on maintaining your septic system in optimal condition, reducing the frequency of pumping and preventing unexpected system failures. With Transou's Plumbing & Septic, you gain not just a service provider, but a partner committed to the long-term health and efficiency of your septic system.
Remember, the more care you put into your septic system today, the less trouble it will give you tomorrow. Transou's Plumbing & Septic is here to provide that care, keeping your septic system working effectively and efficiently for years to come.
The Lifeline of Your Septic System: Regular Pumping
It's important to understand that regular pumping is the lifeline of your septic system. Over time, solids build up in your septic tank and need to be professionally removed to ensure the system's optimal functioning. Here's how you can spot signs that your septic tank requires a pump-out:
Drains Running Slow: If your sinks or toilets are draining slower than usual, this could be an indication that your septic tank needs pumping.
Offensive Odors: An unpleasant smell around your septic tank or from your drains is often a sign that your tank is nearing its capacity.
Lush Green Over The Drain Field: If the grass around your septic drain field is unusually verdant, it could mean that your tank is overflowing, leading to an over-fertilized field.
Sewage Backup: This is a serious indication that your septic tank is full and needs immediate professional attention.
Don't ignore these signs. Reach out to us, and our competent technicians will be more than happy to assist you.
Must present the coupon when scheduling work, this coupon can not be combined with another coupon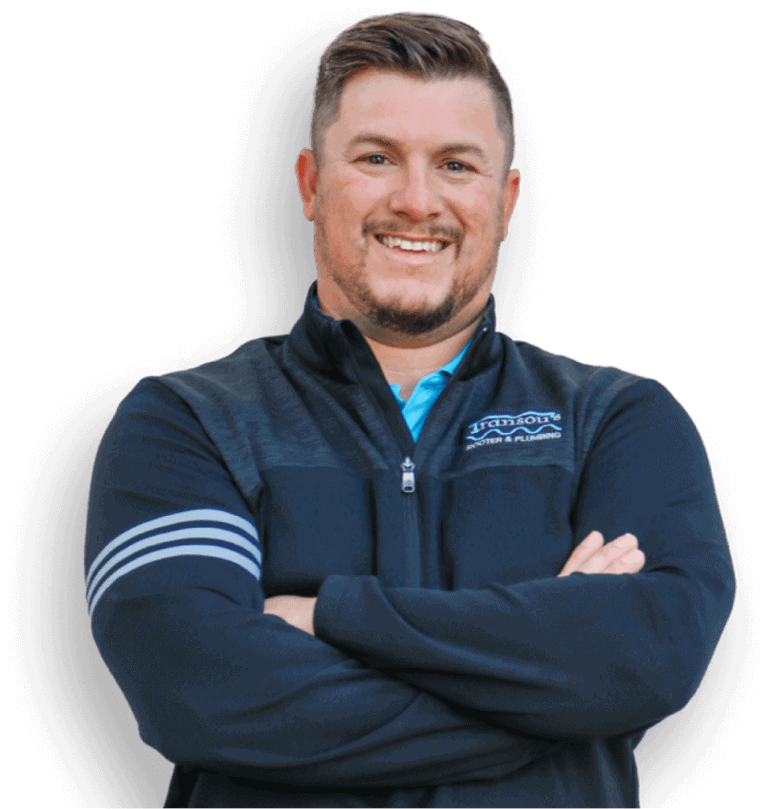 Ready to Invest in the Longevity of Your Septic System?
Septic issues are no minor nuisance; they can disrupt your life or business and potentially result in costly repairs. But, by being proactive, you can prevent these issues from ever becoming a problem.
Don't let your septic system become a ticking time bomb. By choosing Transou's Plumbing & Septic, you gain a trusted partner committed to keeping your septic system in optimal condition. Our prompt, professional service and regular inspections could save you from future headaches. To schedule a service or discuss any concerns you might have about your septic system, reach out to us at (336) 276-0388. With Transou's on your side, you can rest easy knowing that your septic system is being cared for by industry-leading professionals. 
Got Plumbing Questions? We're Answering Most Common Questions Here!
While the frequency can vary depending on the size of the tank and the number of people in your household, it's generally recommended to pump your septic tank every 3 to 5 years. Regular pumping can help avoid septic system failure and prolong the system's life.
A thorough septic inspection by Transou's Plumbing & Septic includes checking the tank's structural integrity, measuring the sludge and scum layers, inspecting the drain field, and checking for any signs of septic system failure. We then provide a comprehensive report outlining any issues and recommending necessary repairs or maintenance.
While there are many septic tank additives available in the market, they are not a substitute for regular septic tank pumping and maintenance. Some additives might even harm your septic system. We recommend professional septic maintenance for optimal septic health.
A backup can occur due to several reasons such as a clogged pipe, a full septic tank, or problems in the drain field. It's crucial to address this issue promptly. If you notice signs of a backup, contact us immediately for professional assistance.
Absolutely! At Transou's Plumbing & Septic, all our technicians are fully licensed and insured. They are also trained in the latest septic system technologies and practices, ensuring top-quality service for all your septic needs.
The cost can vary depending on the size of the septic tank and the extent of the services needed. To get a precise estimate, feel free to call us at (336) 276-0388 and we'll be happy to help.
Yes, we do. We understand that septic emergencies can happen at any time, and that's why we offer emergency septic services around the clock. No matter the time or day, we're just a call away.