Your Trustworthy Sump Pump Experts
Does your basement frequently flood, even in light rain? Perhaps the low-lying areas of your property are continuously soggy? If so, it sounds like you may need the help of a sump pump.
Sump pumps are crucial components in many homes, actively working to prevent water damage and protect the structural integrity of your property. A well-functioning sump pump can mean the difference between a dry, safe basement and a water-damaged disaster zone.
At Transou's Plumbing & Septic, we understand that keeping your basement or crawlspace dry is a top priority. That's why we're committed to providing you with top-notch sump pump installation and repair services in Winston-Salem, NC, and the Triad area.
Our team of seasoned technicians has the knowledge and expertise to handle your sump pump needs - from new installations and regular maintenance to emergency repairs and replacements. We believe that every home deserves to be safe, dry, and mold-free, and we're here to help you achieve just that.
Our Comprehensive Sump Pump Services
A sump pump is your first line of defense against basement flooding, ensuring that your home stays dry even during heavy rainstorms. As such, keeping it in top shape is essential. At Transou's Plumbing & Septic, we're here to help you do just that. Our comprehensive sump pump services cater to every need, from installation and repair to maintenance and replacement.
Sump Pump Installation
Ready to install a new sump pump in your basement or crawlspace? Look no further. Our skilled team at Transou's Plumbing & Septic will provide a seamless installation service, taking into account your specific needs and property layout. We help you choose the best sump pump model for your home and ensure it's perfectly installed for optimal performance.
Regular Maintenance and Inspection
To keep your sump pump performing at its best, regular maintenance is key. Our maintenance services include thorough inspections, cleaning, testing, and minor adjustments. This helps to detect and address any potential issues before they become serious problems, ensuring your basement or crawlspace stays dry and your peace of mind is intact.
Sump Pump Repair
A malfunctioning sump pump can quickly escalate into a full-blown disaster, especially during a heavy rainstorm. Don't fret; our experienced team is well-versed in diagnosing and repairing all kinds of sump pump issues. Whether it's a power failure, a stuck switch, or any other problem, we'll have your sump pump back in working order in no time.
Replacement and Upgrades
Sometimes, a sump pump is beyond repair and needs replacement. When that time comes, we're here to help. Our professionals will guide you through the replacement process, helping you select a new sump pump that suits your needs and budget, and then installing it efficiently to minimize disruption to your life.
Emergency Sump Pump Services
A sump pump emergency can strike at any time. That's why we offer 24/7 emergency sump pump services. If your sump pump fails unexpectedly, you can count on us for a quick response and reliable solutions, so you can avoid costly water damage to your home.
Must present the coupon when scheduling work, this coupon can not be combined with another coupon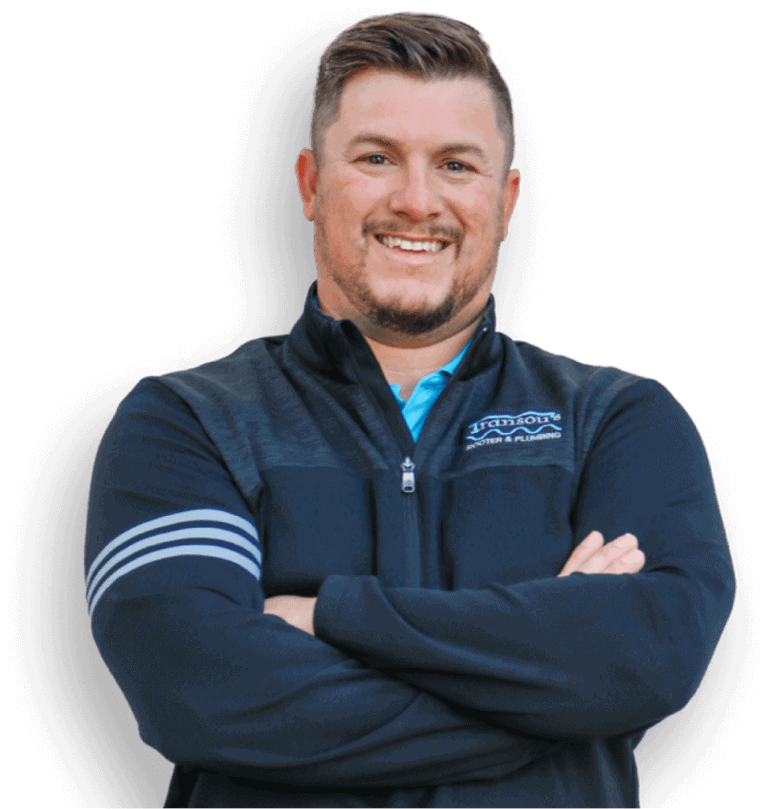 When Should You Consider a Sump Pump Service?
If you're experiencing frequent basement flooding or notice persistent dampness, a sump pump service could be the perfect solution. But what are the telltale signs you need sump pump service?
✅ Frequent Flooding: If your basement tends to flood, even in light rain, you could benefit from a sump pump installation.
✅ Musty Odors: If you notice a constant musty smell in your basement, this could indicate persistent dampness, which a sump pump could address.
✅ Mold Growth: If your basement is damp, you may see mold growth, which can pose health risks. A sump pump helps to keep your basement dry, reducing the chance of mold.
✅ Old or Noisy Sump Pump: If your existing sump pump is old, constantly running, or making unusual noises, it might be time for a repair or replacement.
Are you ready to bid farewell to basement flooding and welcome a dry, safe living space? 
Taking the first step towards a safer, drier home starts with an efficient sump pump. Don't underestimate the vital role a well-functioning sump pump can play in your home. It protects your valuable possessions, maintains the integrity of your home's structure, and ultimately provides you with peace of mind. Without it, you're exposing your home to potential water damage and all the inconveniences that come with it. 
Don't let basement water issues soak your peace of mind. Trust Transou's Plumbing & Septic for superior sump pump installation and repair services in Winston-Salem and the NC Triad area. Call us at (336) 276-0388 to schedule your service and let's make your home a no-flood zone, starting today!
Got Plumbing Questions? We're Answering Most Common Questions Here!
Yes, even though Winston-Salem and the surrounding areas are not prone to heavy flooding, a sump pump is still a wise investment. It can protect your basement from water damage due to excessive rainfall, melting snow, or even a plumbing leak.
If your sump pump is making unusual noises, running continuously, failing to turn on during heavy rains, or if your basement is flooding, it might need repair. Regular maintenance can help identify these issues before they become serious problems.
On average, sump pumps should be replaced every 7-10 years. However, the exact lifespan of your pump depends on several factors, including how often it runs and the conditions of your basement.
Yes, we can! We will assess your property's needs and help you select the right sump pump that fits your needs and budget.
The duration of a sump pump installation or repair can vary based on the complexity of the job. However, we strive to complete all our services efficiently, minimizing any disruption to your daily life.
Yes, we understand that sump pump issues can arise at any time, particularly during heavy rains. We offer 24/7 emergency services to tackle these issues promptly and prevent further damage to your property.