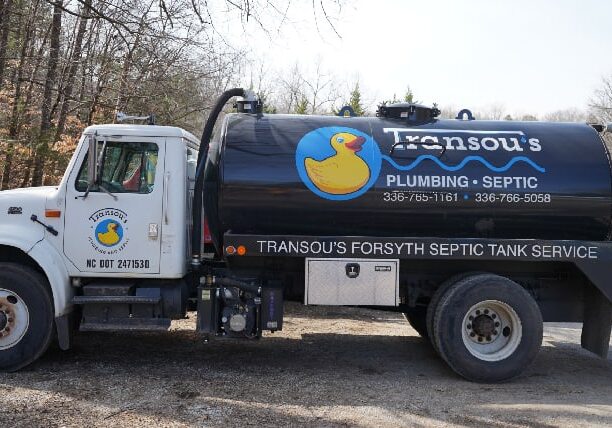 Your new favorite commercial plumber in the Triad.
Our residential customers kept asking us to start a commercial division. You only have to be asked so many times before you just give in and give the people what they want! We are proud to introduce our commercial plumbing division. The same great plumbing service in the Triad that you have come to know and expect from Transou's is now available for all your commercial plumbing needs.
Repiping
Over time, your pipes may stop functioning as well as they once did. Without proper maintenance, or for buildings with older pipes, plumbing systems may eventually begin to break down repeatedly. At this point, you may want to consider repiping. At Transou's, our commercial plumbers offer comprehensive repiping in the Triad area.
Our trained technicians can help you determine if repairs are possible, or if a full repiping is necessary. Either way, we are prepared to assist you with the services you need quickly and efficiently.
Water Heaters
Like any appliance, continuous use of the water heater at your business can lead to normal wear and tear, breakdowns, and malfunctioning water heaters. If you're currently dealing with a broken water heater, you can rely on Transou's commercial plumbers for fast, reliable water heater repair in the Triad.
Drain Cleaning & Rooter Services
Business owners don't tend to think about their drains until a problem arises. Drain issues can range from inconvenient to disastrous, depending on the severity of the problem and how long it is left unattended.
Whether you are currently dealing with a clogged drain, or would simply like to avoid future problems, a professional commercial plumber from Transou's can help.
Fixture Installation & Repairs
When you're running your business, you don't have time to try and self-install or repair your plumbing fixtures, it is best to hire a professional, knowledgeable, and experienced plumber. Transou's commercial plumbing division is your best resource for all of your plumbing needs. You can trust our friendly and reliable professionals to assist you with any issues you are dealing with, including fixture installation and repair in the Triad areas. We are committed to taking great care of your property so you can get back to business.
Hydro Jetting
Although many people have heard of hydro jetting, only a few know what it is. Hydro jetting is the best plumbing method to remove clogs, sand, silt, and scale build-up. It could also address slow sewage lines. Hydro jetting has the ability to restore drains to a new-like state, making it a number one choice for resolving drainage issues in commercial properties of all sizes.
Plumbing Maintenance Program
Just as it is with most things in life, if you take a proactive approach with your plumbing, you will likely avoid costly and unexpected emergencies. Performing regular maintenance on the plumbing system in your office building is important and you are helping to ensure that plumbing issues are resolved before they get out of hand. Ask about our Maintenance Program to learn more.
Sump Pump Repairs
In North Carolina, moisture in and around your business's basement can pose a serious risk. Sudden rainstorms, broken irrigation systems, and other unexpected incidents can lead to excess water accumulating around the base of your property. In these cases, a sump pump is absolutely vital. Sump pumps work to stop flooding and decrease the amount of severe damage excess water can cause.
At Transou's, our professional commercial plumbing team can assist you with sump pump repair in the Triad area and throughout the nearby areas. Thanks to extensive training and experience, our plumbers are able to provide you with precise, thorough services, every time. We pride ourselves on offering high-quality, professional plumbing services at a reasonable cost.
Water Filtration
Ever served up less than clear tap water to an important client during a meeting? Though it's not your fault, a water filtration system can not only make your water taste better, it can help create a healthier environment for everyone in your office.
At Transou's Plumbing & Septic, we offer comprehensive water filtration services for the Triad area. Whether you would like a new system installed, or need service on your existing filtration system, our team will get the job done.
Toilet Installation & Repairs
Though they are designed to last for many years, toilets ultimately will need to be repaired or replaced after frequent, long-term use. Whether you are dealing with an emergency situation, like a completely clogged toilet, or have begun to notice subtle signs that you may need a replacement, such as cracks in the toilet tank, you can rely on the expert team at Transou's Plumbing & Septic.
Since 1980, we've been providing fast, reliable toilet installation and repair services in the Triad area. Our knowledgeable commercial plumbers can identify the source of the issue and get to work addressing the problem. As with every job we take on, we offer upfront pricing for all toilet installations and repairs, as well as a 100% customer satisfaction guarantee. We even offer same-day service for emergency toilet issues.
Plumbing Repairs
When it comes to keeping your office functional, it's of the utmost importance that your plumbing systems are working properly. When problems arise, it's important to call a professional commercial plumber in the Triad as soon as possible.
Whether you need toilet repairs, help with a leaky faucet, need your water heater fixed, or any other commercial plumbing repair in the Triad, you can rely on our team of highly-trained experts. We're not happy until you're 100% satisfied with the quality of our work. No matter how complicated or difficult the job, Transou's Plumbing & Septic is here to help.
Serving commercial plumbing accounts in Winston-Salem, High Point, Greensboro, Clemmons, Lexington, and Kernersville
In the plumbing business, we have found that some commercial buildings have issues that often go undetected or even ignored until a crisis hits. If you wait too long to address these problems, the damage to your place of business could be severe. We are here to help! We offer a wide range of commercial plumbing services in Winston-Salem, Clemmons, High Point, Greensboro, and the surrounding areas that can help you avoid a disaster.

Must present the coupon when scheduling work, this coupon can not be combined with another coupon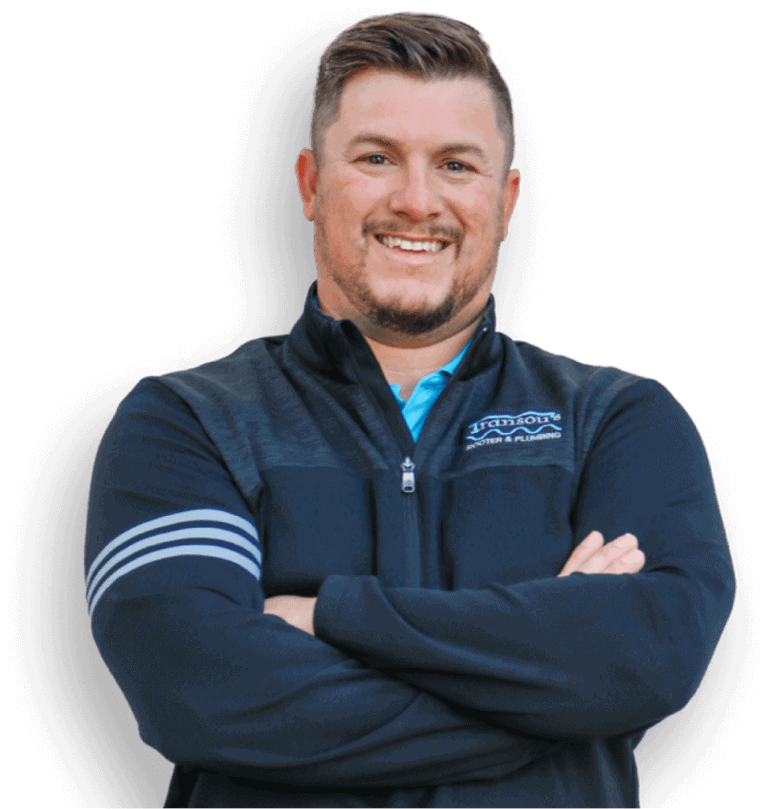 For over 60 years, Transou's is a name that has provided superior services throughout the Triad area. We pride ourselves on offering high-quality customer service with dependable work at reasonable rates. Here at Transou's Plumbing & Septic, we are FAMILY.

We treat all our customers like family and take pride in our work.
Our Drain Cleaning/Rooter Service Guarantee!
If you're wondering whether a professional drain cleaning is really necessary, there are a few ways to tell.
Here is a list of signs that you need professional drain cleaning:
Frequent clogs or severe clogs

Clogs in multiple areas of your office building 

Slow Drains

Sewage Odors from Drains

Low Water Pressure

Water Leaking Around Pipes or Faucets
If you are experiencing any of the above signs, or indicators of an impending clog, it's wise to call a professional as soon as possible. Our technicians can help you get these tough clogs taken care of.
Got Plumbing Questions? We're Answering Most Common Questions Here!
Commercial plumbing service is the process of installing and repairing plumbing systems in commercial or industrial buildings. Commercial plumbers are responsible for maintaining the proper function of the pipes, fixtures, and septic system. The pipes may be water, waste, or gas pipes.
Surely, you want to entrust your plumbing needs to plumbers who have been in the industry for quite a long time and know what they're doing! That's why we're here for you anytime you need our top-rated service! If you have an issue with your pipes or another part of your plumbing system, the last thing you want is for someone who has never worked on this type of equipment before to come in and try to fix it. You need someone who has experience with commercial plumbing so they can handle what's going on properly—and safely—without causing any damage or further issues with your building's infrastructure.
Yes! Your commercial plumbing system requires maintenance just like everything else: if it doesn't get regular care and maintenance, problems may arise sooner than you think. Routine preventative maintenance for your plumbing can keep plumbing worries away and give you peace of mind.
Drain clogs are one of the most common plumbing problems. They can be caused by hair, grease, food particles, and other solid matter that gets stuck in your drain. Over time, all these materials can pile up and become too large to pass through the pipes, which leads to a clog. These materials can also attract bacteria that may cause sewage backup or overflow.
Water heaters may have an average lifespan of between 8-10 years (and more depending on various factors) before they need replacing or servicing. A good way to tell if you need to replace your water heater is if it's leaking, not properly heating water, making rumbling noises, or giving rusty water. If this sounds like something that is causing you inconvenience at home, give us a call at 336-893-6516 for more information about how we can help you.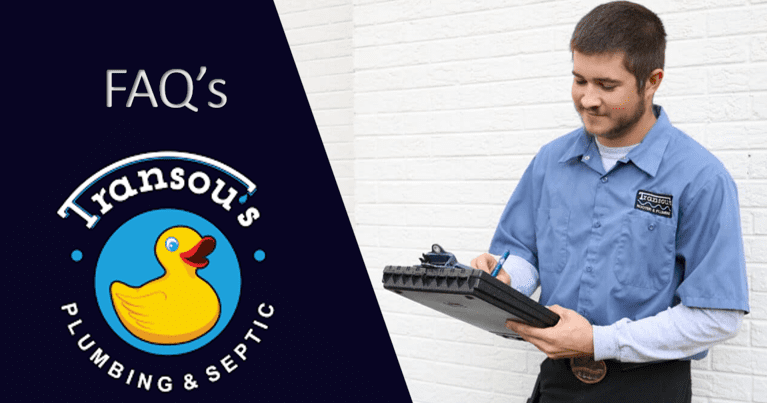 Don't take our word for it! Hear it from our customers.