A Reliable Partner for Your Business Plumbing Needs
Picture this: It's a bustling day at your business. Suddenly, a plumbing breakdown strikes out of the blue. Operations freeze, productivity falls, stress fills the air - an unwanted scenario no business owner wants to face. At Transou's Plumbing & Septic, we understand how essential a smoothly running plumbing and septic system is to your operations, and we're committed to ensuring you never have to experience such disruptions.
For more than seven decades, we have been the trusted partner for businesses in the Triad area, offering a high level of proficiency, efficiency, and professionalism in handling their plumbing and septic needs. From regular maintenance and emergency repairs to comprehensive plumbing and septic system overhauls, we strive to provide unrivaled service, so your business can run seamlessly, day in and day out.
Our Comprehensive Commercial Plumbing Services
Commercial plumbing issues? We've got you covered with our extensive range of services designed to keep your business running smoothly.
Emergency Repairs - Standing By for You 24/7
Plumbing and septic emergencies can disrupt your business at any moment. Luckily, our expert team is ready and available 24/7 to promptly tackle these issues, minimizing their impact on your business.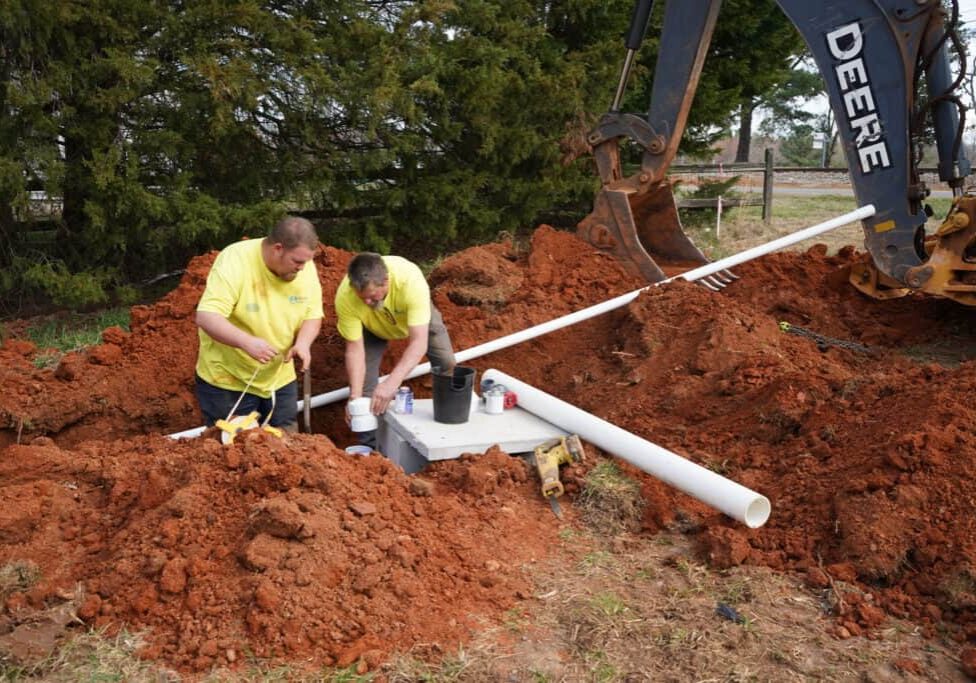 Plumbing & Septic System Installation - Setting the Stage for Success
Building a new commercial space or renovating an old one? We provide comprehensive plumbing and septic installation services. Our team ensures your systems are installed correctly from the start, preventing future issues and saving you time and money down the road.
Routine Maintenance - A Stitch in Time Saves Nine
Regular maintenance is key to avoiding costly repairs and extending the life of your plumbing and septic systems. Our team provides thorough checks and regular upkeep, keeping your systems in peak condition.
Leak Detection and Repair - Nipping Problems in the Bud
Leakages, if unnoticed, can lead to serious damage. Our cutting-edge leak detection methods accurately identify potential issues, enabling us to perform effective repairs before small problems turn into big headaches.
Drain and Septic Tank Cleaning - Keep Your Systems Flowing
Clogged drains and septic tanks can seriously disrupt your business. Our professional cleaning services eliminate even the toughest blockages, ensuring your systems work as efficiently as possible.
Must present the coupon when scheduling work, this coupon can not be combined with another coupon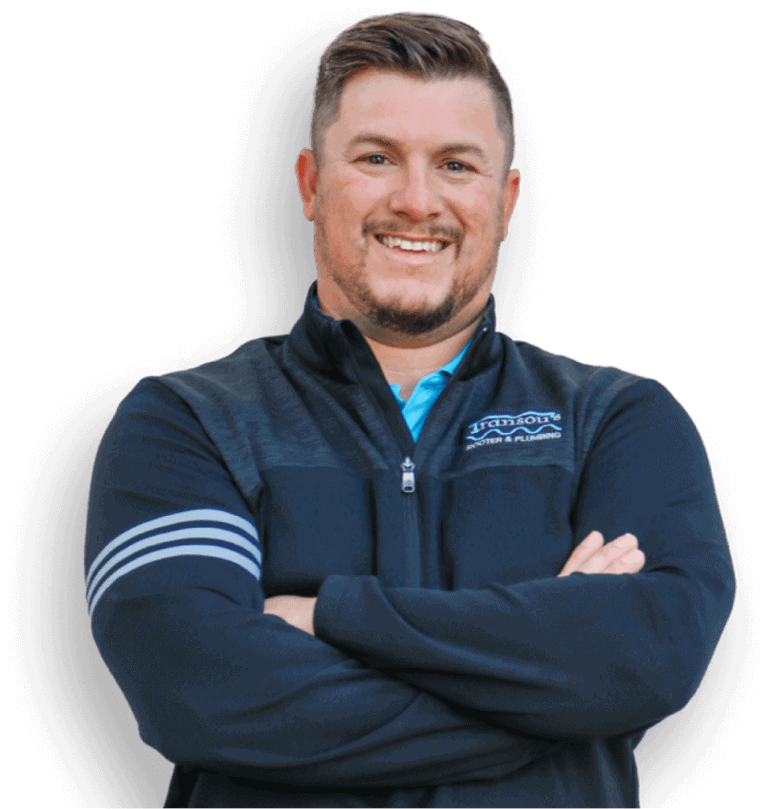 Spotting the Early Signs of Plumbing Issues
Prevention is always better than cure, especially when it comes to commercial plumbing. Here are some signs that your system might need professional attention:
✅ Slow Drains: Slow-draining sinks or toilets can be an early sign of a blockage or issue within your plumbing system.
✅ Unusual Noises: Hearing strange noises from your pipes, like gurgling or banging, could indicate a problem.
✅ Frequent Clogs: If you're experiencing regular clogs, this could be a sign of a more serious blockage or plumbing issue.
✅ Visible Leaks: Leaks can cause significant damage if left unchecked. If you notice wet spots, dampness, or dripping water, it's time to call in the professionals.
Don't let plumbing issues disrupt your business.
Remember, a well-functioning plumbing and septic system isn't just a necessity - it's a driving force for your business's productivity, efficiency, and overall success. Don't let unexpected plumbing issues disrupt your operations, stress out your team, or inconvenience your valued clients.
Transou's Plumbing & Septic is here to be your guardian against these disruptions. With our extensive experience and unwavering commitment to service excellence, we ensure your plumbing system is in the most skilled hands. Your business is our priority, and we're dedicated to helping you maintain a hassle-free, high-performing plumbing and septic system.
Don't wait for a plumbing issue to disrupt your business. Stay ahead and prevent the preventable. Call us today at 336 276-0247 to schedule a service or discuss your specific needs. Together, let's ensure your business continues to flow smoothly, now and in the future.
Got Plumbing Questions? We're Answering Most Common Questions Here!
Commercial plumbing service is the process of installing and repairing plumbing systems in commercial or industrial buildings. Commercial plumbers are responsible for maintaining the proper function of the pipes, fixtures, and septic system. The pipes may be water, waste, or gas pipes.
Surely, you want to entrust your plumbing needs to plumbers who have been in the industry for quite a long time and know what they're doing! That's why we're here for you anytime you need our top-rated service! If you have an issue with your pipes or another part of your plumbing system, the last thing you want is for someone who has never worked on this type of equipment before to come in and try to fix it. You need someone who has experience with commercial plumbing so they can handle what's going on properly—and safely—without causing any damage or further issues with your building's infrastructure.
Yes! Your commercial plumbing system requires maintenance just like everything else: if it doesn't get regular care and maintenance, problems may arise sooner than you think. Routine preventative maintenance for your plumbing can keep plumbing worries away and give you peace of mind.
Drain clogs are one of the most common plumbing problems. They can be caused by hair, grease, food particles, and other solid matter that gets stuck in your drain. Over time, all these materials can pile up and become too large to pass through the pipes, which leads to a clog. These materials can also attract bacteria that may cause sewage backup or overflow.
Water heaters may have an average lifespan of between 8-10 years (and more depending on various factors) before they need replacing or servicing. A good way to tell if you need to replace your water heater is if it's leaking, not properly heating water, making rumbling noises, or giving rusty water. If this sounds like something that is causing you inconvenience at home, give us a call at 336-893-6516 for more information about how we can help you.