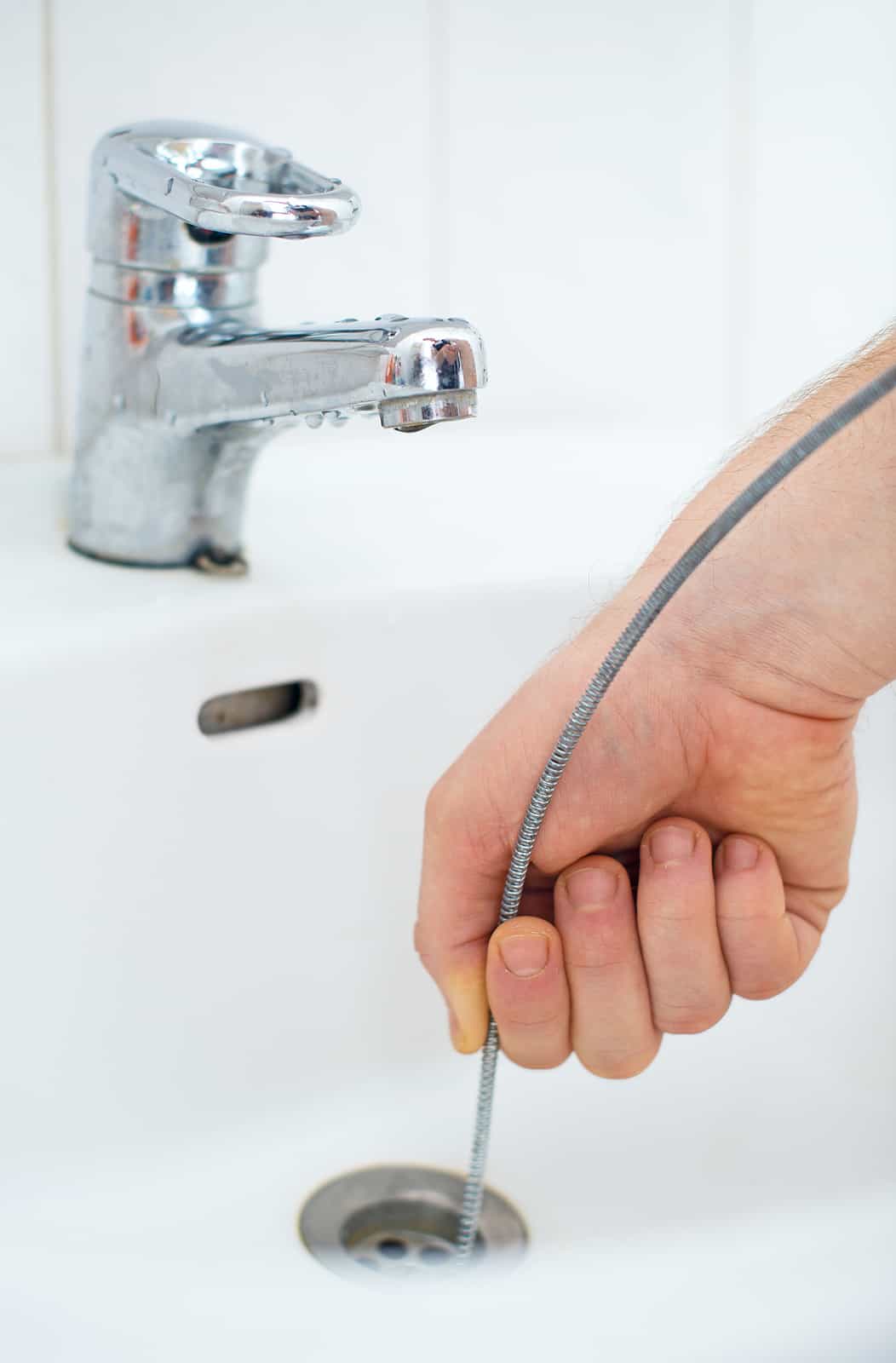 Dealing with persistently clogged drains in your Winston-Salem, NC home or business? 
Clogged drains can be a source of frustration and inconvenience in your Winston-Salem, NC home or business. They can cause slow draining water, unpleasant odors, and even lead to more serious issues like damaged pipes or sewage backups. Instead of struggling with DIY solutions that often provide only temporary relief, why not turn to the professionals for a thorough and lasting drain cleaning solution? 
Transou's Plumbing & Septic has been providing top-notch drain cleaning services to the Winston-Salem and Triad area for over 70 years. Our skilled technicians utilize the latest technology and equipment to effectively clear blockages and ensure your drains are running smoothly. When you choose Transou's, you're not only getting fast, efficient service but also peace of mind knowing your drains are in the hands of trusted experts.
Six Signs You Need a Professional Drain Cleaning Service
Ever been in a situation where you're left staring at the water stubbornly refusing to drain? Or perhaps you've noticed a peculiar, unpleasant odor wafting from your sink. These are often tell-tale signs that your drains need some professional attention. Let's explore six such indications:
Slow Drains: If you observe that water is draining slower than usual, this could be an early warning of a blockage. This gradual slowing of drainage is often overlooked until it's too late, leading to a full-fledged clog.
Recurring Clogs: We've all dealt with a stubborn drain that just keeps getting clogged. If this is a frequent issue, especially with the same drain or toilet, it's a clear sign that a professional needs to take a look.
Unpleasant Odors: Persistent foul smells emanating from your drains are unpleasant and inconvenient. This could indicate a more serious issue, such as a sewer backup, and shouldn't be ignored.
Gurgling Sounds: Those strange noises like gurgling or bubbling you hear coming from your drains are not normal. These sounds often point to a blockage or potentially a problem with your sewer line.
Multiple Blocked Drains: When more than one drain is experiencing issues simultaneously, it usually means there's a significant problem deeper within your plumbing system.
Overflowing Toilets: An overflowing toilet is more than just an inconvenience; it's a sanitation issue. Frequent toilet overflows are a glaring sign of a sewer line blockage that needs immediate professional intervention.
Don't ignore these warning signs! Your home's plumbing system is too crucial to overlook. When you notice these issues, it's time to call in the experts. At Transou's Plumbing & Septic, we're fully equipped and ready to handle all your drain cleaning needs, ensuring your home runs smoothly and efficiently. 
Must present the coupon when scheduling work, this coupon can not be combined with another coupon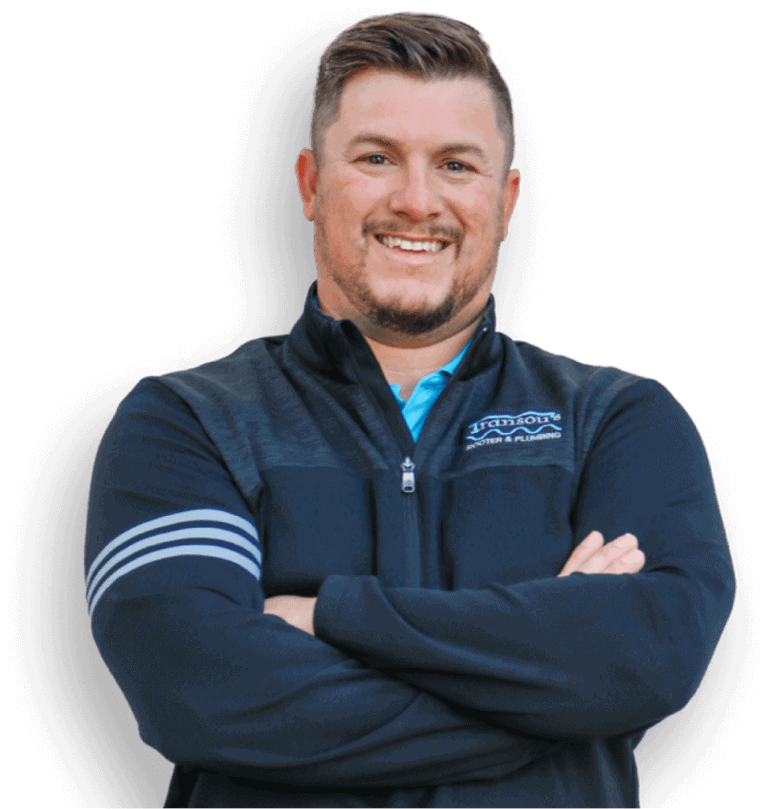 Expert Drain Cleaning Services in Winston-Salem, NC and the Triad Area
Dealing with problematic drains can be frustrating and time-consuming. Whether it's a residential property or a commercial establishment, drain issues can disrupt your day and cause significant inconvenience. Here at Transou's Plumbing & Septic, we specialize in providing expert drain cleaning services in Winston-Salem, NC, and the Triad Area.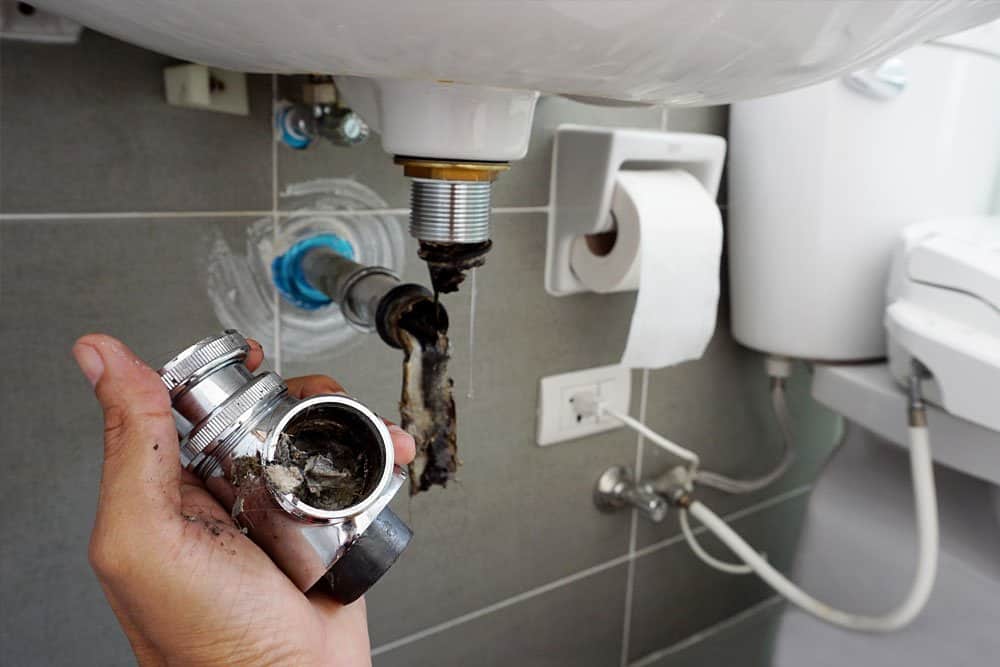 Residential Drain Cleaning
At home, a clogged drain can throw off your daily routine, causing unnecessary stress. We understand how crucial it is to maintain a smooth and efficient plumbing system in your residence. Our team of professionals is committed to delivering quick and effective drain cleaning services that ensure the comfort and convenience of your home. From kitchen sinks and bathrooms to laundry drains, we tackle all types of residential drain issues, using advanced technology and techniques that safeguard your home and provide lasting results.
Commercial Drain Cleaning
In a commercial setting, drainage issues can mean lost productivity and potential damage to your professional reputation. We're here to prevent that. Our business-focused drain cleaning solutions aim to reduce interruptions and ensure the seamless operation of your enterprise. We're equipped to handle complex drainage systems of all sizes and complexities, ensuring a clean, safe, and efficient workplace for you and your staff.
Don't let clogged drains slow you down. Trust Transou's Plumbing & Septic for all your drain cleaning needs. We're here to provide reliable, comprehensive solutions that keep your drains clear and your life hassle-free. Schedule an appointment today!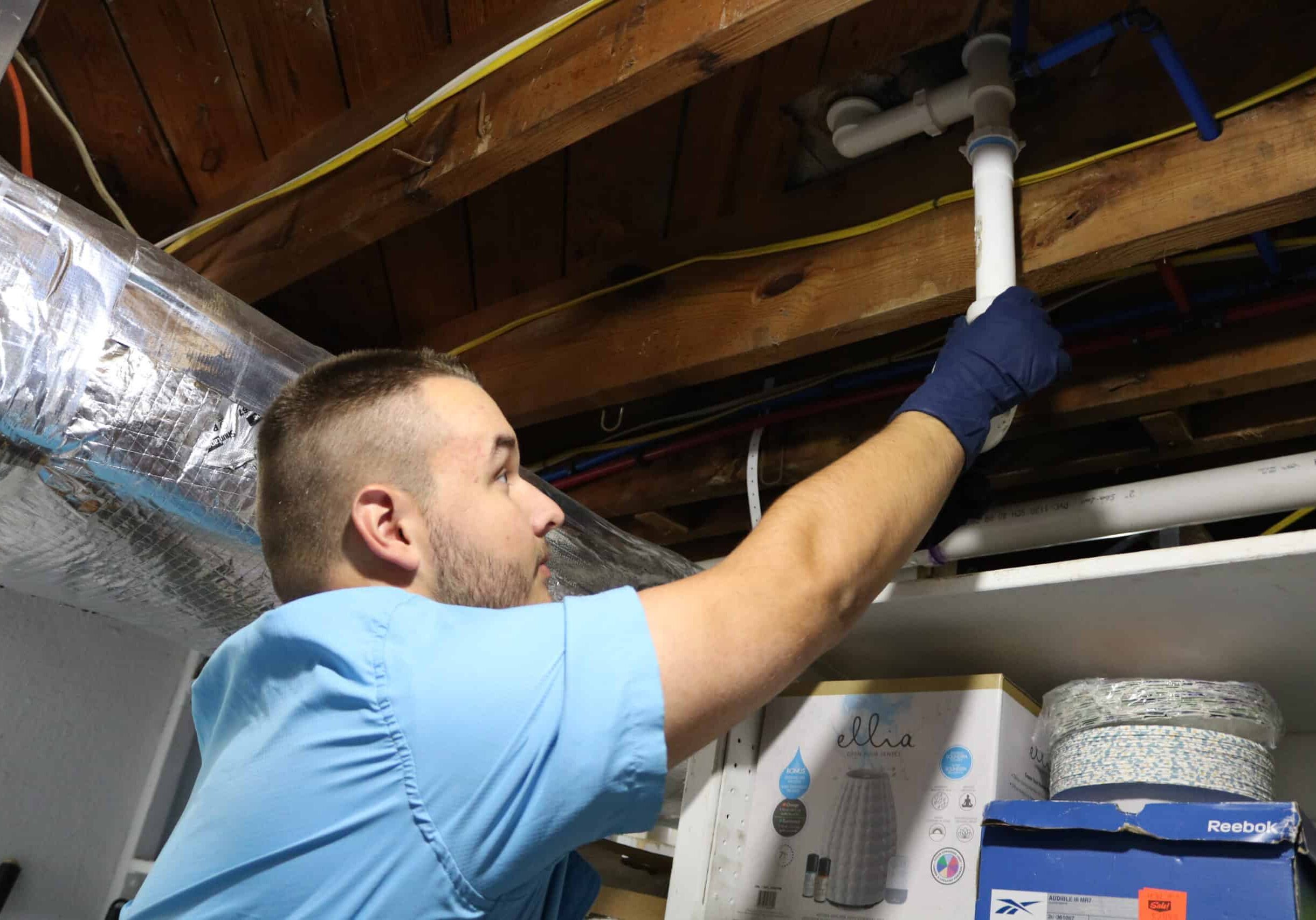 Why Choose Our Expert Drain Cleaning Services in Winston-Salem, NC and the Triad Area
Choosing the right service for your drain cleaning needs can be challenging. At Transou's Plumbing & Septic, we go the extra mile to provide the best solutions for our customers. Here's why you should consider our expert drain cleaning services:
Experience You Can Trust: We have been serving the Winston-Salem and Triad area for over 70 years. Our longevity in the business speaks to our commitment to quality and customer satisfaction.
Skilled Technicians: Our team comprises highly skilled and trained professionals who are proficient in diagnosing and solving drain problems. They utilize the latest technology and techniques to ensure your drains are cleared effectively and safely.
Comprehensive Service: We offer both residential and commercial drain cleaning services, so whether it's your home or your business, we're equipped to handle it all.
Prompt and Reliable: We understand the urgency of drain issues. That's why we provide fast, efficient services, ensuring minimal disruption to your day.
Customer-Centric Approach: We prioritize our customers' needs and work hard to exceed their expectations. Our team is always ready to answer your queries and provide advice on maintaining your drains.
Transparent Pricing: We believe in clear and upfront pricing, so you know exactly what you're paying for. No hidden charges or surprise costs.
Stop the Drain Strain: Swift and Effective Solutions Await!
Has your sink turned into a mini pool? Or is that shower starting to feel more like a bath? Don't let clogged drains disrupt your day. Take control and call Transou's Plumbing & Septic now! Our skilled technicians are ready to swoop in, tackle those stubborn clogs, and get your drains flowing smoothly again.
Got Plumbing Questions? We're Answering Most Common Questions Here!
Regular drain cleaning depends on various factors like usage and the condition of your drains. However, as a rule of thumb, a yearly inspection and cleaning are usually recommended.
While chemical cleaners can provide a temporary solution, they can be harmful to your pipes in the long run. We recommend seeking professional help for persistent clogs.
Common causes of drain clogs include hair, grease, food particles, soap scum, and foreign objects. Regular cleaning can help prevent buildup and clogs.
Yes, we understand that drain issues can happen at any time. We offer emergency services to tackle your drain problems promptly.
Yes, we stand by the quality of our services. If you're not satisfied, we promise to make it right. Your satisfaction is our priority.