Isn't it Time to Address the Least Talked About, Yet Integral Part of Your Home Comfort?
It's easy to take your toilet for granted - until it stops working properly. When it does, it instantly transforms from a mundane fixture into a top-priority issue. A malfunctioning toilet can disrupt your daily routine, cause stress, and even lead to serious damage if not addressed promptly.
Transou's Plumbing & Septic recognizes the critical role a well-functioning toilet plays in maintaining the comfort and hygiene of your home. Serving Winston-Salem, NC, and the Triad area for over 70 years, we offer reliable and efficient toilet installation and repair services. Whether you're upgrading your bathroom with a new installation or requiring urgent repairs, our skilled technicians are here to ensure your convenience and peace of mind.
With Transou's Plumbing & Septic, you can put toilet troubles behind you and focus on what truly matters - your comfort at home. So, isn't it time we tackled this essential yet often overlooked aspect of home maintenance?
Our Extensive Toilet Installation and Repair Services
Now, let's dive into the wide range of toilet installation and repair services we offer to keep your bathroom functioning at its best:
Full-Scale Toilet Installation
Stepping into a newly renovated bathroom is a treat, and a big part of that experience is your toilet. Whether you're renovating, building new, or simply replacing an old model, we provide full-scale toilet installation services. From helping you pick out the perfect model to ensuring it fits your bathroom space just right and operates flawlessly, we've got you covered.
Toilet Repairs
From minor issues like a running toilet to significant problems like a toilet that won't flush, our experienced team can diagnose and resolve any toilet trouble. We'll provide fast, effective repairs to restore the function of your toilet and minimize any inconvenience.
Clog Removal
Clogged toilets can be a nuisance, and without professional help, they can even lead to significant water damage. We offer effective clog removal services to ensure your toilet functions correctly and prevent messy overflows.
Toilet Replacement
If your toilet is outdated or beyond repair, we offer replacement services. We'll help you choose a new toilet that fits your needs and carries out the replacement process, ensuring everything is installed correctly and functioning optimally.
Must present the coupon when scheduling work, this coupon can not be combined with another coupon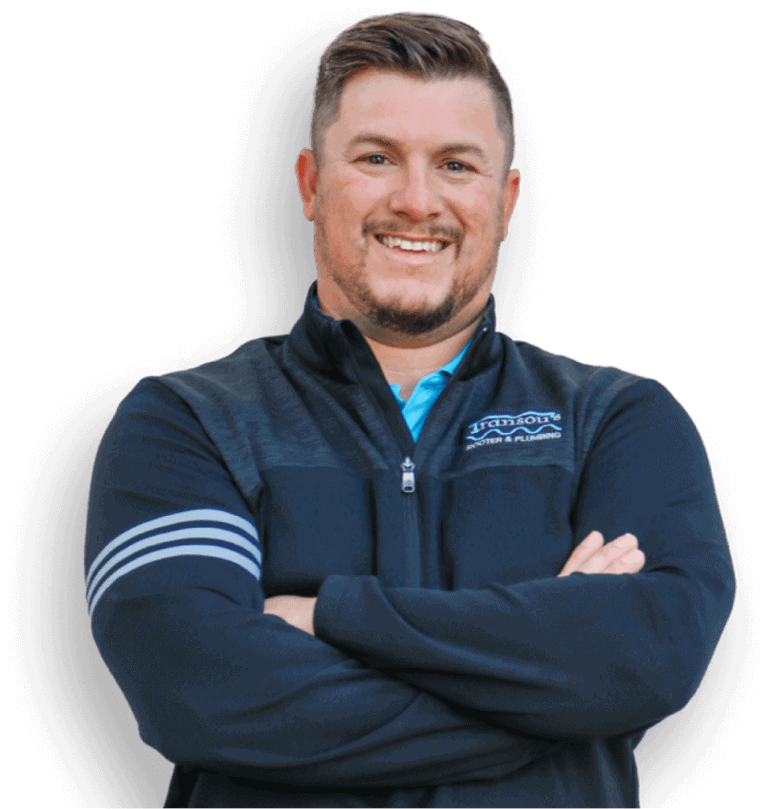 Common Signs Your Toilet Needs Attention
It's crucial to know when your toilet may need professional attention. Here are a few signs to watch out for:
✅ Constant Running: If your toilet is continually running, it could be a sign of an internal leak.
✅ Frequent Clogging: While occasional clogs are common, frequent clogs could indicate a deeper issue within your plumbing system.
✅ Cracks in the Toilet: Visible cracks in your toilet tank or bowl can lead to leaks and should be addressed promptly.
✅ Flush Issues: If your toilet isn't flushing properly or requires multiple flushes, it may be time to call in the professionals.
Don't let a stubborn toilet disrupt your day! 
Are you tired of toilet troubles interrupting your day-to-day life? It's time to put an end to the frustration. Whether it's a persistent leak, a stubborn clog, or the desire for a new installation, we at Transou's Plumbing & Septic have got you covered. Our team of professionals is ready to ensure your bathroom functions smoothly, giving you one less thing to worry about. 
Reach out to us at (336) 276-0388 to schedule a service today, and let us restore the peace and functionality to your bathroom. Make the call today and say goodbye to all your toilet troubles! 
Got Plumbing Questions? We're Answering Most Common Questions Here!
If you're trying to flush your toilet and it won't go down, you may have a clog. The first step when dealing with a clog is to remove any debris that's visible in the tank. If the water in the bowl still doesn't go down, try using a plunger if you can, or call us to unclog your toilet. 
If you notice that your toilet is leaking from the base or tank, it might be time for a new one. This can cause damage around your house and should be addressed quickly by a professional plumber. If you notice water dripping from under the tank when it's flushed, or if there's water on the floor near where the bowl sits, these are also signs that something isn't right with your toilet and needs repair or replacement.
This is determined by several factors, including how frequently you use your toilet, which activates the trip lever, flapper, and fill valve. However, the flapper and fill valve are the parts that are most exposed to water and are the first to wear out in most cases.
Toilet Plumbing Services give you a way to create a healthy and clean environment, while also saving you money. You can save on your water bill by using toilet plumbing services because they will keep your pipes in good shape and prevent them from leaking.
We serve the following areas: Winston-Salem, NC, Clemmons, NC, High Point, NC, Greensboro, NC, Advance, NC, Mocksville, NC, Lewisville, NC, Lexington, NC, Pfafftown, NC, Winston, NC, Kernersville, NC, Rural Hall, NC, Thomasville, NC, Tobaccoville, NC, Yadkinville, NC, Wallburg, NC, Forsyth County, NC, Guilford County, NC, Davie County, NC, Bermuda Run, NC, and Arcadia, NC.