Has a plumbing problem ever thrown a wrench in your business operations?
Ever felt the panic of a leaky pipe, a blocked drain, or a malfunctioning toilet, threatening to halt your day-to-day? Plumbing isn't just about functionality—it's integral to your business operations, and when issues arise, they can be a massive headache.
Transou's Plumbing & Septic is your trusted partner in maintaining the health of your commercial plumbing system. From fixing minor issues to installing new fixtures, our skilled team is there to ensure everything runs smoothly. We provide expert advice on the best solutions without draining your budget.
Our seasoned team, backed by years of experience and expertise, is equipped to handle any commercial plumbing needs in the Triad NC area. Plus, we leverage the latest technologies and our technicians receive regular training, so you can rest assured you're receiving top-quality commercial plumbing services.
So, how about saying goodbye to those plumbing worries? Give us a call at 336 276-0247 to schedule your commercial plumbing service in the Triad, NC area today!
Top-Requested Commercial Plumbing Services
n the world of business, every minute counts. A plumbing issue, no matter how small, can disrupt operations, affect productivity, and make unhappy customers. This is why businesses across Winston-Salem and the Triad area choose Transou's Plumbing & Septic for their commercial plumbing needs. 
Swift Plumbing & Septic Services
Nothing disrupts business like a plumbing hiccup. That's why our skilled team stands ready to leap into action the moment you need us. We understand that a swift response and a speedy resolution are critical to minimizing disruption and getting your operations back on track. From resolving unexpected leaks to unclogging stubborn drains, we handle all your plumbing challenges promptly, getting your business back to smooth sailing.
Routine Maintenance & Inspections
The key to a long-lasting, trouble-free plumbing system lies in regular maintenance and inspections. Our comprehensive services include routine checks that spot potential issues before they morph into expensive problems. We examine your plumbing system from top to bottom, ensuring everything is in excellent condition and working as it should. This preventive approach saves you the hassle of unexpected disruptions and costly repairs, ensuring peace of mind and a healthy bottom line.
Expert Repairs
Plumbing problems can range from minor annoyances to major crises. Whatever the size or complexity of your issue, our seasoned technicians bring their extensive experience to bear, delivering swift, effective solutions. We're equipped to handle everything from simple toilet fixes to complex pipe network overhauls, always with the aim of minimal disruption to your operations. Our experts work diligently to restore your plumbing system's functionality and peace of mind.
Seamless Installations
Upgrading your facilities or installing a new plumbing system requires careful planning and execution. Our skilled installers ensure a smooth, efficient process, whether you're looking to install a state-of-the-art commercial kitchen, revamp your restrooms, or overhaul your entire plumbing system. We integrate your new fixtures seamlessly with your existing infrastructure, ensuring optimal functionality and longevity.
Comprehensive Drain Cleaning
A functional drainage system is critical to your business operations. Buildups, blockages, or slow drains can pose serious issues, from unpleasant smells to costly damage. Our thorough drain cleaning services leverage top-of-the-line equipment and techniques to eliminate blockages, enhancing your drainage system's efficiency and reliability.
24/7 Emergency Services
Plumbing emergencies are never considerate of business hours. That's why we offer round-the-clock services to ensure we're always there when you need us. Whether it's a middle-of-the-night pipe burst or an early morning sewer backup, our team is on hand to provide immediate assistance, mitigating damage and restoring your operations as quickly as possible. We're the reliable partner you need when the unexpected strikes.
Red Flags: Time to Call a Commercial Plumbing Service
Being proactive is key when it comes to plumbing. Paying attention to the following warning signs can save you from costly repairs or replacements:
Persistent Clogs: If your toilets or sinks clog regularly, this may indicate a serious issue in your plumbing system.
Slow Drains: Slow-moving drains can signal a growing blockage that needs immediate attention.
Odd Smells: Unpleasant odors can be a telltale sign of sewage or drain problems.
Increased Water Bill: An unexplained surge in your water bill may point to a leak in your commercial plumbing system.
Reduced Water Pressure: Sudden drops in water pressure can be a symptom of a hidden leak or a clog in the water lines.
If any of these signs sound familiar, it's time to give us a call. Our experts will swiftly identify and address the root cause, restoring your plumbing system to its best form.
Taking the First Step Towards Trouble-Free Plumbing
Don't let plumbing issues throw a wrench in your commercial operations. With Transou's Plumbing & Septic, you have a reliable partner who's ready to tackle all your plumbing needs, big or small. Get in touch with us today at (336) 276-0247 to schedule a service or learn more about our offerings. Let's ensure your business continues to run smoothly, without any plumbing hiccups!
Must present the coupon when scheduling work, this coupon can not be combined with another coupon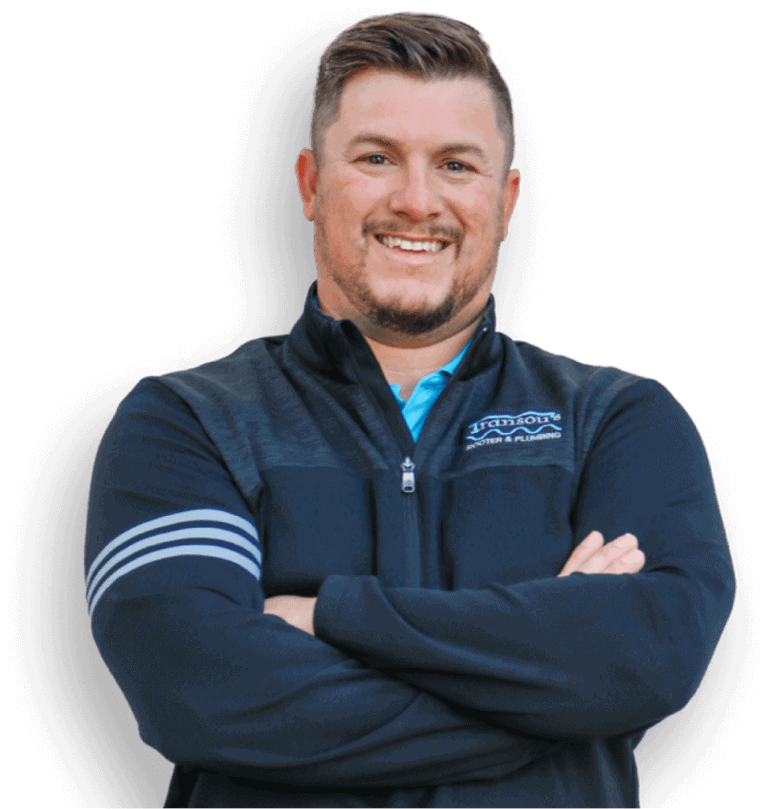 We generally recommend that commercial properties undergo a full plumbing inspection annually. Regular inspections can help detect potential problems early, preventing major issues and costly repairs in the future. However, if your establishment is older or has had recurring plumbing issues, more frequent inspections may be beneficial.
At Transou's Plumbing & Septic, we provide services to a wide range of commercial properties. These include restaurants, cafes, office buildings, retail stores, medical facilities, hotels, schools, and more. Our team has the skills and experience to handle the unique plumbing needs of different types of commercial establishments.
Yes, we understand that plumbing emergencies can occur at any time and have a major impact on your business. That's why we provide emergency plumbing services to address urgent issues promptly and minimize downtime.
Transou's Plumbing & Septic has been proudly serving businesses in the Winston-Salem, NC area since 1951. Our vast experience ensures that we understand the unique plumbing needs of commercial establishments, enabling us to provide top-quality service every time.
The frequency of drain cleaning depends on the type of business and usage. For restaurants and other food-related establishments where grease and food particles frequently go down the drain, we recommend cleaning every month. Other businesses might need drain cleaning services less often, maybe quarterly or biannually. Regular drain cleaning helps prevent clogs and keeps your plumbing system running smoothly.