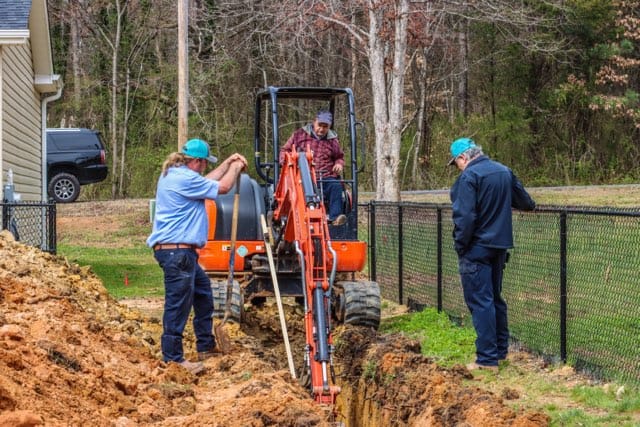 Are you tired of dealing with septic system failures and the mess they leave behind? Don't let an outdated or damaged septic system disrupt your life any longer! At Transou's Plumbing & Septic, we understand the frustration and inconvenience that comes with an unreliable septic system, and we're here to help. Serving Winston-Salem and the NC Triad Area, our team of experts is dedicated to providing you with the best septic replacement solutions so you can enjoy a worry-free, functional, and environmentally friendly waste disposal system. Keep reading to discover how Transou's Plumbing & Septic can make your life easier and your home healthier with our top-notch septic replacement services.
Signs You Need to Consider Septic Tank Replacement
Time for an upgrade? Pay attention to these red flags that signal your septic tank needs a replacement:
1. Frequent Backups: If you're experiencing constant sewage backups or slow drains, it's a strong indication that your septic tank is struggling to keep up with the demands of your home.
2. Unpleasant Odors: Nasty smells coming from your drains, yard, or near the septic tank location suggest that your septic system is failing to contain and process waste effectively.
3. Lush Green Patches: Overly green and fast-growing grass around the drain field area could be a sign of an oversaturated drain field, which often results from a failing septic tank.
4. Soggy Yard: Wet and soggy spots in your yard, especially around the septic tank or drain field, indicate that your septic system is struggling to manage wastewater properly.
5. High Nitrate Levels: If your well water tests reveal an elevated nitrate level, it could mean your septic system is leaking and contaminating your groundwater.
6. Old Age: Septic tanks have a limited lifespan, typically around 20-30 years. If your septic system is approaching or past this age, it's time to consider a replacement.
7. Frequent Repairs: If you find yourself constantly calling for septic tank repairs, it's more cost-effective to invest in a new, reliable system.
By keeping an eye out for these signs, you'll know when it's time to contact the professionals at Transou's Plumbing & Septic for a septic tank replacement. We'll help you make the transition smoothly, ensuring your home stays clean and comfortable.
Most Popular Septic Replacement Services
Choose from our top-rated Septic Replacement Services to find the perfect solution for your home:
1. Comprehensive Septic System Inspection: Our experts thoroughly examine your septic system to determine the best course of action, whether it's a repair or a complete replacement.
2. Conventional Septic Tank Replacement: We specialize in replacing outdated or malfunctioning septic tanks with new, efficient models that will serve you well for years to come.
3. Advanced Treatment System Installation: Upgrade to a cutting-edge advanced treatment system that provides superior wastewater treatment, protecting the environment and your family's health.
4. Drain Field Rejuvenation: If your drain field is showing signs of failure, we can revitalize it to extend its lifespan and improve its overall function.
5. Septic Tank Conversion: Looking for an environmentally-friendly alternative? We can convert your existing septic tank into an aerobic treatment system that's more efficient and eco-conscious.
6. Septic System Maintenance and Monitoring: To ensure your new septic system functions at peak performance, we offer ongoing maintenance and monitoring services tailored to your specific needs.
No matter your septic replacement needs, Transou's Plumbing & Septic is here to help. We'll guide you through the process, making it easy and stress-free.
Must present the coupon when scheduling work, this coupon can not be combined with another coupon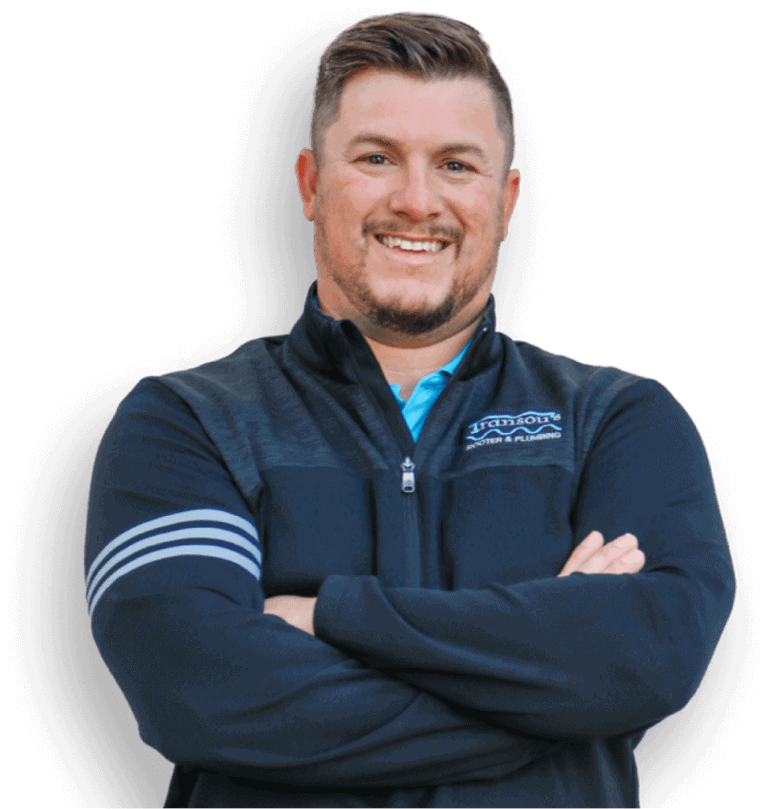 Our residential septic replacement services include:
At Transou's Plumbing & Septic, we understand the unique needs and challenges of commercial septic systems. That's why we're proud to offer a wide array of commercial septic replacement services designed to keep your business running smoothly:
1. Comprehensive Site Evaluation: Our experts will carefully assess your property to determine the most efficient and cost-effective septic replacement solution for your business.
2. Customized System Design: We'll work closely with you to design a septic system tailored to your business's specific needs, ensuring it operates at peak performance.
3. High-Quality Equipment and Materials: We only use top-of-the-line equipment and materials in our commercial septic replacement projects to ensure the longevity and reliability of your system.
4. Streamlined Project Management: Our team will manage every aspect of your septic replacement, from planning to execution, ensuring minimal disruption to your daily operations.
5. Permit Assistance and Regulatory Compliance: We'll handle all necessary permits and ensure your new septic system adheres to local and federal regulations.
6. Expert Installation and Testing: Our skilled technicians will install your new commercial septic system with precision and care, followed by thorough testing to confirm everything is functioning as it should.
7. Ongoing Maintenance and Support: We're committed to providing long-term maintenance and support for your new septic system, so you can focus on what matters most—running your business.
Choose Transou's Plumbing & Septic for top-tier commercial septic replacement services that prioritize your business's success and efficiency.
Is Your Septic System on the Verge of Failure? Don't Wait—Upgrade Now!
When it comes to septic replacement in Winston-Salem and the NC Triad Area, there's no better choice than Transou's Plumbing & Septic. Our team of experts is dedicated to providing top-quality residential and commercial septic replacement services, ensuring your property remains safe, sanitary, and efficient.
Don't wait until it's too late—acting fast can save you time, money, and stress in the long run. By choosing Transou's Plumbing & Septic, you'll benefit from:
Customized septic system designs tailored to your needs

High-quality equipment and materials for long-lasting solutions

Efficient project management to minimize disruptions

Expert installation, testing, and ongoing support
Don't gamble with your property's safety and efficiency. Reach out to Transou's Plumbing & Septic today to discuss your septic replacement needs and experience the positive impact our services can have on your home or business.
Got Septic Questions? We're Answering Most Common Questions Here!
This largely depends on various factors, such as: the terrain and design of your land, characteristics of the soil, etc. The most important thing to remember is that your septic tank should be installed in a location that will provide it with enough room to function properly. It's important for you to know where to install the tank so that it doesn't get damaged or deteriorate in the long run. If you're unsure about where to install your septic tank, call us today and we'll help you determine the location of your septic tank. 
The lifespan of your septic system depends on how well it has been maintained over the years. A well-maintained system can last for 15 to 20 years.
Sure, they can, though the cost may vary widely depending on what's wrong with it and how extensive repairs are required. In some cases, it may be more cost-effective to replace an old septic tank than repair it.
Yes, septic systems can freeze if they are not properly buried or insulated. If you live in cold climate areas and you aren't able to use your septic tank for a long period of time due to vacation or other reasons, it may end up freezing.
A septic tank is an underground storage unit for household sewage. If the temperature drops below freezing, the liquid inside the tank becomes slush-like and may freeze solid. This can cause damage to your tank and drain field lines, which can be expensive to repair.
Pumping your septic tank should be done every three to five years on average. If you notice that your water is draining slower than usual, smells bad, or has black water coming out of it then it's time to get this problem fixed immediately!