Garbage disposals are one of those overlooked things.  They make life so much more convenient than most of us take for granted. That is, right up until the moment when they stop working. Then your kitchen suddenly becomes a mess and cleaning it becomes a headache.

Whether you're catching foul smells from your drain, or your sink is overflowing, or the gizmos down there just aren't grinding the way they should, the best thing to do is get a professional garbage disposal service over there to handle it promptly.
At Transou's Plumbing & Septic, we see your problem as our problem.  And our team is dedicated to giving you the best solutions and the highest quality garbage disposal service.

Whether you are from Winston-Salem, Clemmons, High Point, Greensboro, or the surrounding areas, we consider you our neighbor. We hate seeing you struggle with garbage disposal problems.  This is why we offer same-day service.
Must present the coupon when scheduling work, this coupon can not be combined with another coupon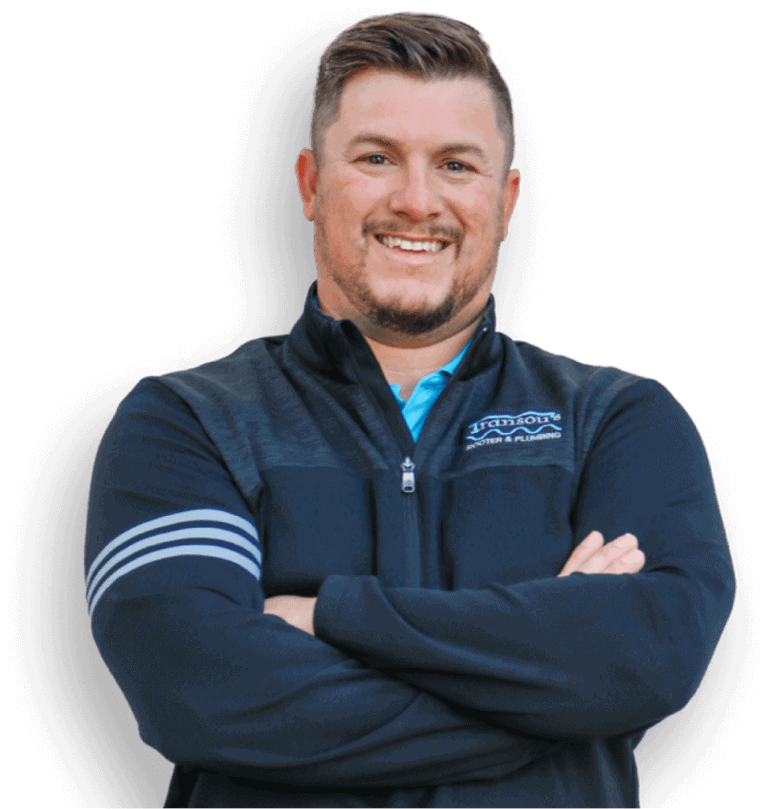 Usually, the malfunctioning garbage disposal is the result of a bent blade or a clogged drain.  Sometimes the issue is also electrical. But rest assured, whatever is happening is something our experts are prepared to handle and eager to fix, all as quickly and efficiently as possible.
Reasons You Should Call Transou's Plumbing & Septic
Don't wait on this one: no one wants a leaking garbage disposal unit.  The smells alone will make it harder to even want to be in the kitchen.  Remember, to Transou's Plumbing & Septic, you are family. And we never want our family to have to sit through a leaking disposal unit.
Unclogging Garbage Disposal
Garbage disposal units are designed to handle soft food matter.  Sometimes the blades will get ahold of something they can't chew up properly and that gets stuck in the pipes. Transou's can easily unclog that stuff for you and have it working right in no time.
Installing A New Garbage Disposal Unit
In the worst-case scenario, your garbage disposal unit may have simply given up the ghost.  But even then, TTransou's Plumbing & Septic is prepared. We can offer you cost-effective options, and install a new garbage disposal for you right there.
So if you need efficient and affordable garbage disposal services in the Clemmons, Winston-Salem, Greensboro, and NC Triad Area to repair your existing garbage disposal unit or to install a new one, call Transou's Plumbing & Septic at
(336) 893-6516
.
Don't take our word for it! Hear it from our customers.