Have you ever noticed a foul smell wafting up from your sink? Or found yourself battling stubborn sink clogs more often than not? The villain behind these problems might just be your garbage disposal unit. It's no secret that a smooth-running garbage disposal system is crucial for a hassle-free kitchen experience. When it breaks down, the resulting mess and disruption can leave you with a kitchen nightmare.
Enter Transou's Plumbing & Septic, your trusted ally in ensuring your garbage disposal system functions at its optimal best. Be it routine maintenance, resolving minor hitches, or installing a brand-new system, our experienced team is on hand to ensure your kitchen operations remain undisturbed. We provide professional consultation and affordable solutions that won't break the bank.
Ready to bid farewell to those pesky garbage disposal woes? Give us a call at (336) 276-0388 to schedule your garbage disposal service today! Enjoy a seamless kitchen experience, minus the annoying hiccups.

Our Extensive Range of Garbage Disposal Services
Regular Maintenance and Inspection
Regular upkeep can add years to your disposal unit's lifespan, and that's where we come in. Our expert technicians conduct thorough inspections to detect potential issues before they escalate. We also provide maintenance services that can help your unit perform optimally, reducing the risk of clogs or mechanical failures.
Garbage Disposal Repair
If your disposal unit is acting up, our skilled technicians can diagnose and repair a wide range of issues. Whether it's a simple jam or a complex mechanical problem, we approach every repair with the same dedication to excellence. Our goal? To get your disposal unit back to its best as quickly as possible.
Replacement and Upgrades
Sometimes, a repair isn't the best option, and it makes more sense to replace your unit. Whether your existing disposal unit is past its prime or you're simply looking for a more efficient model, we're here to assist. We can guide you to select a unit that aligns with your needs and expertly install it for you.
Clog Removal and Cleaning
Regular use can cause food waste to build up in your disposal unit, resulting in stubborn clogs. Our team can effectively remove these clogs and clean your unit, ensuring it runs smoothly. Our comprehensive cleaning service also tackles unpleasant odors, keeping your kitchen fresh.
Signals: When to Seek Professional Garbage Disposal Service
When it comes to maintaining your garbage disposal, prevention truly is better than cure. Here are a few signs that your unit might need some professional attention:
Frequent Clogs:

Regular clogs could mean that your disposal unit is not powerful enough to handle the quantity or type of food waste.

Persistent Bad Odor:

If the stench persists even after a thorough cleaning, it could signal a larger issue.

Loud or Unusual Noises:

Grinding, rattling, or humming sounds may indicate a jam or a failing motor.

Persistent Resetting:

If you constantly have to hit the reset button, your unit might be on its last legs.

Leaks or Poor Drainage:

These issues could mean it's time for a new unit.
If you've been facing any of these issues, don't delay. Give us a call and let our team of experts resolve your disposal problems efficiently and swiftly.
Don't Let Disposal Issues Disrupt Your Kitchen Harmony
You deserve a kitchen that's not just functional, but also a joy to cook in. Let Transou's Plumbing & Septic take care of all your garbage disposal needs, ensuring a hassle-free experience for you. Call us today at (336) 276-0388 to schedule a service, discuss your needs, or explore our range of high-quality disposal units. Your kitchen bliss is just a phone call away!
Must present the coupon when scheduling work, this coupon can not be combined with another coupon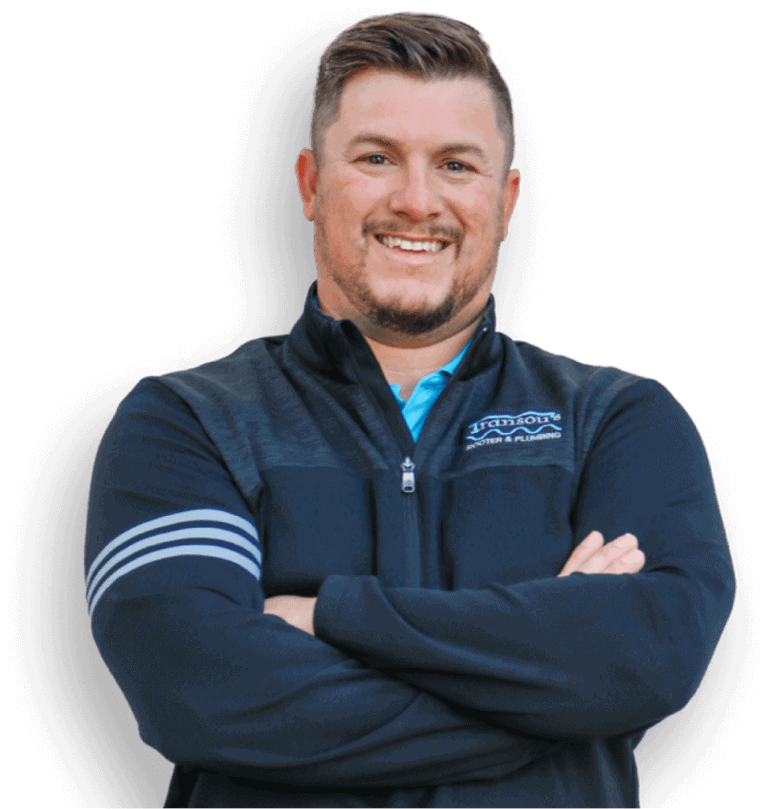 Got Plumbing Questions? We're Answering Most Common Questions Here!
We offer a full range of services for garbage disposal, including installation, repair, and maintenance. Our goal is to ensure your garbage disposal system is working efficiently and effectively.
We work with all major brands of garbage disposals. Our team is trained to handle various models and makes, ensuring high-quality service regardless of your chosen brand.
Absolutely, our team is equipped to handle both residential and commercial garbage disposal needs. We understand the importance of a functioning garbage disposal system in maintaining the efficiency of your business operations.
If your garbage disposal is making unusual noises, clogging frequently, not turning on, or leaking, it likely needs repair. Regular maintenance can help prevent these issues and extend the lifespan of your system.
The time required to repair or replace a garbage disposal can vary depending on the complexity of the issue. However, our team is committed to providing efficient and timely service to minimize any disruption to your daily routine.
Yes, we offer 24/7 emergency services. We understand that problems with your garbage disposal can arise at any time, and we are committed to resolving these issues promptly.
You can schedule an appointment by calling our service number or filling out the form on our website. Our customer service team will work with you to set up a time that fits your schedule.
The cost of repair or installation can vary depending on several factors, including the model of the garbage disposal and the complexity of the issue. We provide a clear and upfront estimate before starting any work.