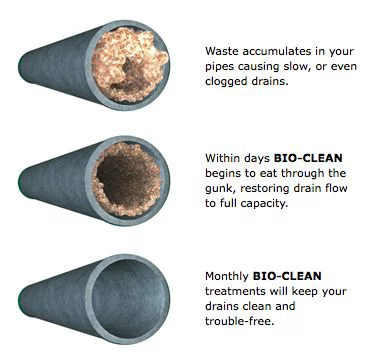 Clogged pipes are one of the most common and frustrating plumbing problems homeowners face. From slow-draining tubs and showers to full-on blockages, clogged pipes can be a real headache. If left unresolved, a clogged pipe can lead to other plumbing problems like water damage, sewage backups, and even flooding. Don't let a clogged pipe ruin your day. Transou's Plumbing and Septic offers complete plumbing services in Winston-Salem and the NC Triad area to help you with all your clogged pipe needs.
At Transou's Plumbing and Septic, we offer a wide range of services to keep your pipes clean and clear. We can inspect your pipes for any existing blockages and repair them with the latest techniques. We also offer drain cleaning services to remove any debris that may be blocking your pipes. If necessary, we can use drain augers and hydro-jetting to quickly and efficiently clear even the toughest clogs you may have
Most Popular Clogged Pipes Services
Drain Cleaning: Our experienced technicians are capable of unclogging any type of drain. We use the latest technology to ensure that all clogs are removed without damaging your pipes.

Sewer Line Replacement: If your sewer line is clogged or in need of replacement, our licensed plumbers can replace it quickly and efficiently. We use the highest quality materials to ensure long-lasting repair.

Water Line Repair: If your water line is clogged, our technicians can repair it quickly and efficiently. We use the latest tools and techniques to make sure your water line is restored to its original condition.

Hydro Jetting: If your pipe is severely clogged, our technicians can use hydro jetting to remove the clog and restore your pipes back to working order.

Trenchless Pipe Repair: If your pipe needs to be replaced, our plumbers can perform a trenchless pipe repair. This minimizes the amount of damage to your property and leaves no visible evidence of the repair.
Schedule Your Clogged Pipe Repair Today!
Are you dealing with a clogged pipe and don't know where to turn? Let the experienced technicians at Transou's Plumbing and Septic take the stress out of the situation. With over 70 years of experience and expertise, we can quickly and accurately identify and repair any clogged pipes. We use only the latest and most effective tools to ensure that your pipes are running smoothly. 
So, don't wait any longer. Contact us today to schedule a clogged pipe repair in Winston-Salem and the NC Triad area. Our friendly and knowledgeable staff is always ready to help. Call (336) 276-0388 now to get your pipes flowing freely again!
Got Plumbing Questions? We're Answering Most Common Questions Here!
You can look for common signs:
If you have a clogged pipe, you may notice that water is not flowing as quickly as it should be.

You may also notice that the pipes are making strange noises when they are being used.

You may also notice a bad smell coming from the pipes, as well as water backing up in the sink or shower.
Clogged pipes can be caused by a variety of things, including debris, grease, and tree roots.
Regularly have a professional inspect and clean your pipes to remove any buildup of debris, grease, or other materials. Additionally, you can use strainers in your sinks and tubs to catch any debris.
The amount of time it takes to repair clogged pipes depends on the severity of the issue. Our experienced technicians can provide an estimate after inspecting your pipes.
The cost of repairing clogged pipes will depend on the severity of the issue and the repairs needed. We offer estimates before start working, so contact us today at (336) 276-0388 to learn more.