Are Sewer Issues Causing Havoc in Your Winston-Salem Home or Business?
Dealing with sewer issues can be an extremely stressful experience for property owners. Blocked, damaged, or leaking sewer lines can lead to foul odors, slow drains, water damage, and even health hazards due to harmful bacteria and mold growth. Furthermore, it can impact your property's structural integrity and lower its value. This is why it's vital to tackle sewer problems at the earliest opportunity. 
With over 70 years of experience, Transou's Plumbing & Septic is the trusted name in the Winston-Salem, NC and the Triad area for all your sewer service needs. From routine maintenance and inspections to emergency repairs and replacements, our skilled team is ready to tackle any sewer-related challenge you may face. We use the latest technology and industry best practices to ensure your sewer system is functioning optimally, protecting your property and the environment.
Don't let sewer issues disrupt your life – rely on the experts at Transou's Plumbing & Septic to provide dependable, efficient solutions for all your sewer service needs.
Warning Signs that Your Sewer Line Needs Repair or Replacement
A damaged or faulty sewer line can cause serious problems for your property. To avoid extensive damage and costly repairs, it's essential to recognize the warning signs that your sewer line may need repair or replacement:
Frequent drain backups: Consistent backups in your sinks, toilets, or bathtubs could indicate a blockage or damage in your sewer line, as it prevents wastewater from flowing away from your property efficiently.
Foul odors: Sewage smells coming from your drains, yard, or basement can signal a broken or leaking sewer line, allowing sewer gasses to escape into the surrounding area.
Slow drains: Slow draining water in multiple fixtures around your property may suggest a problem in your sewer line, such as a partial blockage or a collapsed pipe restricting water flow.
Lush patches of grass: Unusually green and lush patches of grass in your yard, particularly around your sewer line, can indicate a leak that's providing extra nutrients to the soil from the wastewater.
Indentations or sinkholes in your yard: A compromised sewer line can cause the ground to settle, creating indentations or sinkholes in your yard, as the soil is washed away or eroded by leaking wastewater.
Foundation damage: Sewer line leaks can lead to soil erosion, which can compromise your home's foundation, causing cracks and other structural issues due to the shifting ground.
Mold and mildew: Excess moisture from a leaking sewer line can lead to mold and mildew growth in your home, as the damp environment creates ideal conditions for these organisms to thrive.
Persistent rodent or insect issues: Broken or damaged sewer lines can attract rodents and insects by providing them with easy access to food and water sources, leading to persistent infestations.
If you notice any of these signs, it's crucial to call in professionals like Transou's Plumbing & Septic to assess your sewer line's condition and determine if repair or replacement is necessary. Our experienced team will provide the most efficient and effective solution to keep your sewer system functioning properly and protect your property from further damage.
Must present the coupon when scheduling work, this coupon can not be combined with another coupon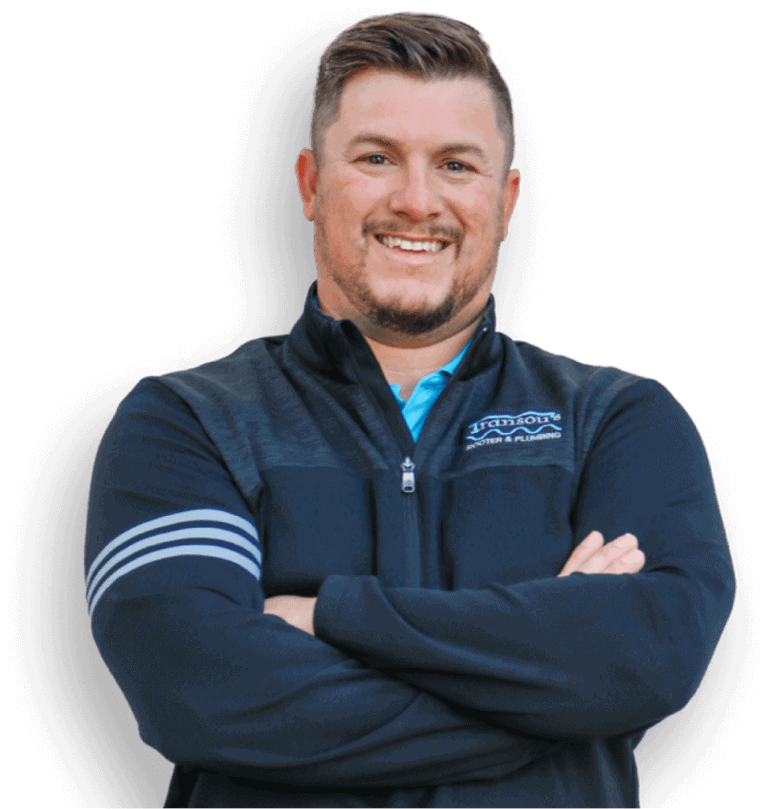 Trustworthy Sewer Solutions for Winston-Salem, NC and the Triad Area: Protecting Your Property and Peace of Mind
At Transou's Plumbing & Septic, we understand the importance of maintaining a healthy and efficient sewer system. With our comprehensive range of reliable sewer services, we aim to provide the Winston-Salem, NC and the Triad area with the highest quality solutions to keep your property safe and your mind at ease. Here's what we offer: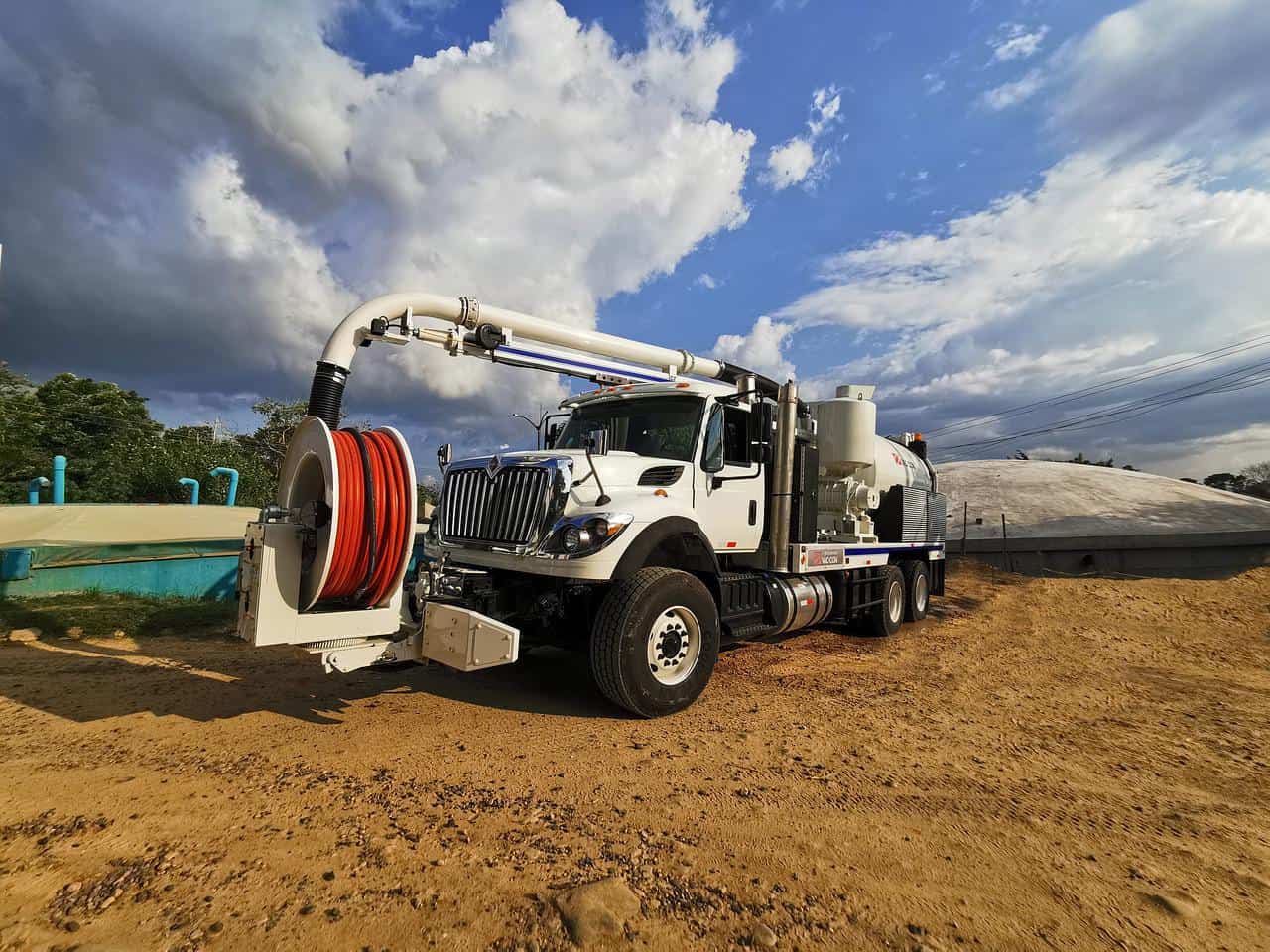 Sewer line inspections: Regular inspections help identify potential issues in your sewer line before they become significant problems, ensuring the longevity and efficiency of your system.
Sewer line cleaning: Our team uses advanced techniques and equipment to remove build-up, debris, and blockages in your sewer line, restoring proper flow and preventing backups.
Sewer line repair: Whether it's a minor leak or a significant break, our experienced plumbers can diagnose and repair sewer line damage to protect your property and prevent further complications.
Sewer line replacement: If your sewer line is beyond repair or outdated, we offer full sewer line replacement services to ensure a durable and efficient system that complies with local regulations.
Trenchless sewer repair and replacement: Our trenchless methods minimize disruptions to your property, as we can repair or replace your sewer line without extensive digging or damage to your landscape.
Preventive maintenance: We provide ongoing preventive maintenance services to keep your sewer system in top condition, reducing the likelihood of future issues and extending its lifespan.
Choose Transou's Plumbing & Septic for all your sewer needs, and experience the difference our dedication to quality and customer satisfaction can make in safeguarding your property and maintaining a reliable sewer system.
Why Trust Transou's Plumbing & Septic for Your Sewer Solutions?
Are you searching for the right partner to handle your sewer concerns? Look no further! Here's why Transou's Plumbing & Septic is the preferred choice for dependable sewer services in Winston-Salem, NC and the Triad area:
Decades of experience: With over 70 years of experience in the industry, we've built a solid reputation for providing top-notch sewer services that our customers can rely on.
Highly skilled plumbers: Our team of skilled professionals is well-versed in the latest techniques and technology to tackle any sewer issue with precision and efficiency.
Personalized service: We understand that every sewer situation is unique, and we're committed to providing tailored solutions to meet your specific needs and preferences.
Fast response times: Sewer issues can't wait, and neither should you. We prioritize speedy response times to address your concerns as soon as possible and minimize any potential damage to your property.
Exceptional customer satisfaction: At Transou's Plumbing & Septic, we take pride in delivering outstanding customer service, ensuring you feel heard, respected, and satisfied with our work.
Comprehensive solutions: From inspections and cleaning to repair and replacement, our extensive range of sewer services is designed to cover all aspects of your sewer system, offering a one-stop solution for all your needs.
Choose Transou's Plumbing & Septic for your sewer concerns, and experience the peace of mind that comes from partnering with a trusted, experienced, and customer-focused team.
Ready to Say Goodbye to Sewer Worries? Get Expert Help Now!
Don't let sewer issues disrupt your daily life or put your property at risk. Reach out to Transou's Plumbing & Septic today for reliable, top-quality sewer services in Winston-Salem, NC and the Triad area. Our experienced team is ready to provide tailored solutions that address your concerns and restore your peace of mind.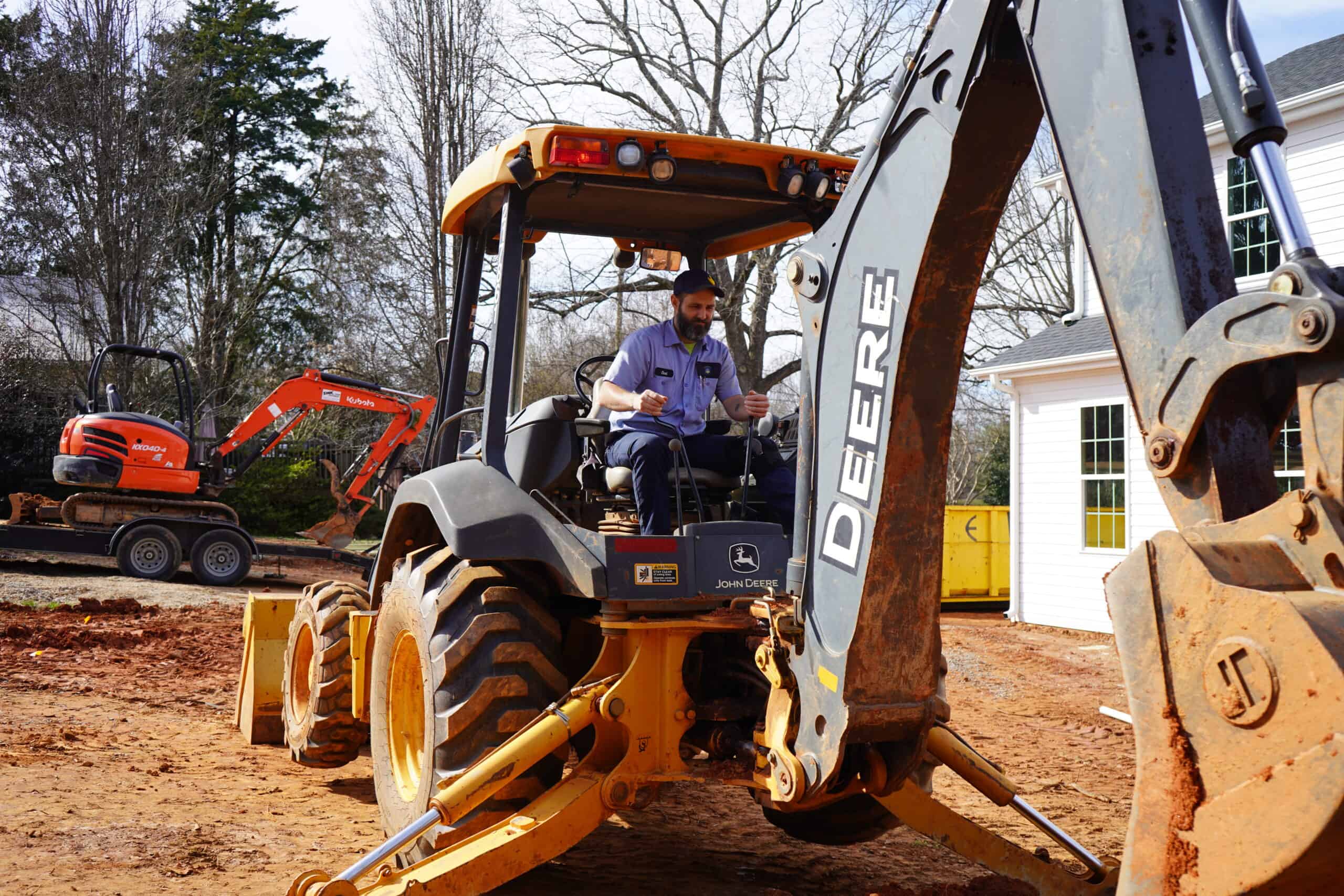 Got Plumbing Questions? We're Answering Most Common Questions Here!
The expense of fixing or replacing a sewer line is influenced by several factors, including the level of damage, the length of the line, and the intricacy of the task. We provide an accurate quote after a thorough assessment of your situation.
Regular maintenance, including professional inspections and cleaning, can help prevent most sewer line issues. Additionally, avoid disposing of grease, oil, and non-biodegradable items down the drain.
The time required for a sewer line repair or replacement project depends on the project's scale, how accessible the sewer line is, and the technique employed. Our team will provide a time estimate after evaluating your sewer line.
Trenchless sewer repairs are an efficient and less invasive method for fixing sewer lines. However, their feasibility depends on factors such as the condition of your sewer line, the extent of the damage, and your property's landscape. Our plumbers will assess your situation and recommend the best approach.
We proudly serve Winston-Salem and the NC Triad area, providing top-quality sewer services to residential and commercial customers alike.