Do you dread septic maintenance because you hate getting your yard dug up? Is the thought of having to clean your backyard all over again– just because your septic's access point is underground– driving you nuts?
If this sounds like you, know that there are plenty of homeowners going through the same septic system dilemma. Thanks to a clever invention, you can experience the benefits of having a game-changing add-on for septic system maintenance: septic risers. These handy little additions to your septic system's entry point can save you from a whole lot of frustration, wasted time and effort, and unnecessary expenses. Ask Transou's about how we can help you with septic riser installations all around Winston-Salem, NC.
Why You Need Septic Risers
Before we dig up the life-changing benefits of septic risers, let's talk about what they are and what they do. A septic riser is a pipe that extends from your septic tank to the ground level, providing hassle-free access to the tank for maintenance, inspection, and pumping. What problems can septic risers solve for property owners like you? Here are some of the ways a septic riser can help:
No more digging up your yard
Imagine the headache of having to search for your septic tank lid every time it needs maintenance. With a septic riser, that's a thing of the past! You'll have direct access to the tank, which means routine maintenance will be a walk in the park. Say goodbye to eyesore patches in your yard and hello to a pristine, untouched lawn.
Save money in the long run
If you think installing a septic riser is an unnecessary expense, think again. In reality, a riser can save you a significant amount of money over time. By reducing the time and effort required for maintenance, you'll be looking at lower service costs. Plus, since your septic system will be more accessible, it's less likely that small issues will go unnoticed, preventing costly problems down the line.
Enhanced safety for everyone involved
A septic tank hidden underground can pose serious safety risks, especially when it's time for maintenance or inspection. Septic risers cut these risks by providing a secure and easy-to-access entrance to the tank. This means a safer environment for both homeowners and professionals working on the septic system.
Stay ahead of potential issues
Regular septic tank maintenance is crucial for a healthy and efficient system. With easier access to your tank, you'll be more likely to keep up with routine maintenance, helping you catch any potential issues before they become bigger, more expensive problems. The peace of mind that comes with knowing your septic system is in tip-top shape? Priceless.
With all these benefits in mind, it's clear that installing a septic riser is an urgent and wise investment for any homeowner. Don't wait until you're dealing with a septic system crisis – act now and enjoy the convenience, cost savings, and safety that septic risers provide.
Don't Wait – Get Your Septic Riser Installed by Transou's Plumbing & Septic
Transou's Plumbing & Septic is committed to providing the best service riser installation experience, and here's how we do it:
Expert assessment and personalized recommendations:

Your septic system is unique, and so are your riser needs. Our skilled technicians will carefully evaluate your septic system to recommend the perfect riser type that fits your requirements. We want to make sure you get the most out of your investment.

Top-notch installation by experienced professionals:

We take pride in our team of seasoned technicians who will ensure your riser is installed with the utmost care and efficiency in full compliance with local regulations. You can trust us to get the job done right the first time so you can start enjoying the benefits of your new septic riser ASAP.
Built to last with quality materials:

We know that a septic riser is a long-term investment and that's why we only work with the highest quality materials. Our goal is to make sure your septic riser stands the test of time, providing you with years of worry-free septic system maintenance.

Peace of mind with regulatory compliance:

Navigating local guidelines and standards can be a headache, but don't worry – we've got your back. We strictly adhere to all local regulations so you can have peace of mind knowing your septic system is up to code.
So what are you waiting for? The sooner you get your septic riser installed, the sooner you'll enjoy all the benefits of a stress-free septic system. Don't let another day go by without taking this crucial step for your septic system. Get in touch with Transou's Plumbing & Septic in Winston-Salem, NC by calling (336) 276-0388 to book an initial consultation or assessment. Say goodbye to dug-up yards and let's get started on your septic riser installation today!
Must present the coupon when scheduling work, this coupon can not be combined with another coupon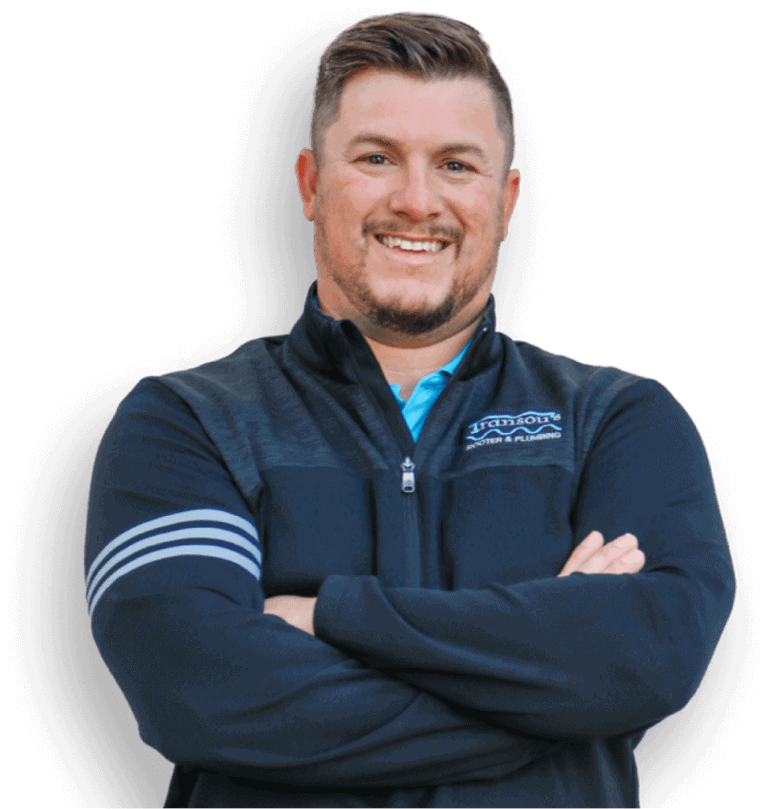 Got Plumbing Questions? We're Answering Most Common Questions Here!
Septic riser installation provides long-term benefits by eliminating the need to dig up your yard for routine maintenance, saving you time and potential damage to your landscaping. It also ensures efficient inspections and pumping, helping to maintain the health of your septic system and potentially saving you money in the long run.
Septic riser installation requires the expertise and equipment of professionals who specialize in the task. At Transou's Plumbing & Septic, our skilled technicians have the necessary experience to perform septic riser installations smoothly and safely, following all guidelines and regulations.
The installation of a septic riser does not change the recommended frequency for septic tank inspections or pumping. Generally, it's a good idea to have your septic tank inspected every 1-3 years and pumped every 3-5 years. However, factors such as the size of your tank, the number of people in your household, and the usage habits can affect these timelines. Our team at Transou's Plumbing & Septic can provide personalized recommendations based on your specific circumstances.
While a septic riser does extend to ground level, there are ways to make it blend seamlessly into your yard. Many homeowners choose to cover their septic risers with decorative rocks, landscaping, or a discreet cover that can be easily removed for maintenance access. Our technicians at Transou's Plumbing & Septic can discuss your options and help you find a solution that keeps your yard looking great while maintaining easy access to your septic tank.
At Transou's Plumbing & Septic, we pride ourselves on our expertise, professionalism, and commitment to customer satisfaction. Our experienced technicians will assess your septic system and recommend the best riser type for your needs. We use high-quality materials, adhere to local regulations, and ensure your installation is completed efficiently and accurately. With Transou's Plumbing & Septic, you can trust that your septic system is in good hands, and we'll always be here to help with any future maintenance or service needs.