Water line maintenance is an important part of keeping your home and business comfortable. When you notice a problem with your water lines, it's best to get them repaired or installed as soon as possible. Water lines are responsible for transporting clean water throughout your home or business. If they're damaged or broken, the water quality will be at stake. That's why it's so important to have them inspected on a regular basis so you can confirm if there's a need for repair, replacement, or maintenance. 
Transou's Plumbing & Septic for Water Line Repair
We know that water line maintenance is a pain point for many homeowners in Winston-Salem, NC, and nearby locations. In line with this, we offer a full range of water line services to keep your pipes in tip-top shape. From leak detection and repair to pipe replacements and new pipes installation, we've got you covered.
Let us help you get back up and running with high-quality service at an affordable price. Call us at 336-893-6516 or book your service online today!
How do you know if you have a water leak?
Your water bill is unusually high

You are seeing stains on your ceiling

You see water seeping out of the walls in random locations

Your basement is flooded

you hear sounds of running water
Must present the coupon when scheduling work, this coupon can not be combined with another coupon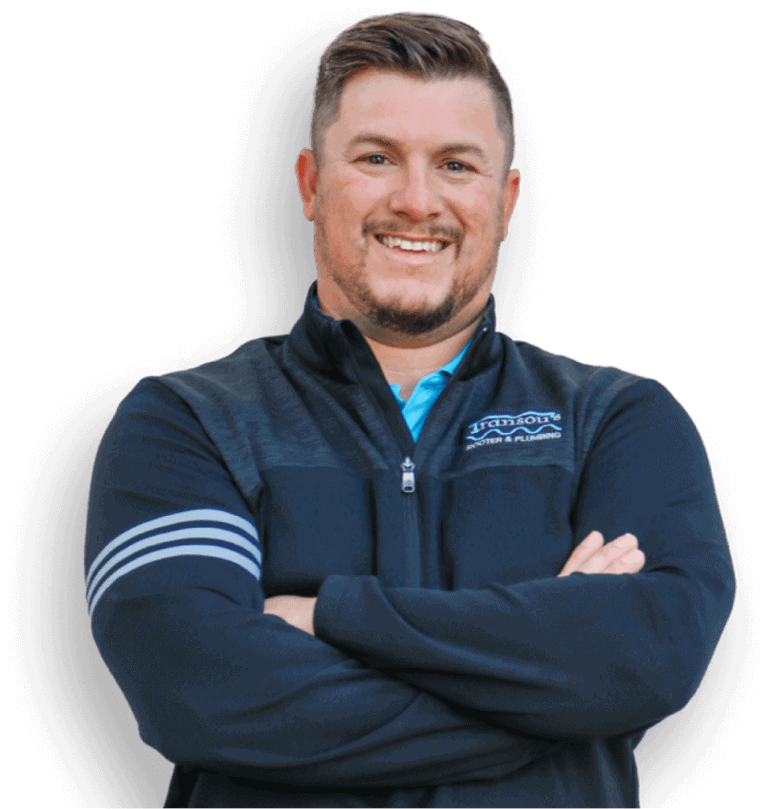 Top-Notch Water Line Services In Your Winston-Salem Area
When the water line in your house needs to be replaced, it's important to get in touch with the right professionals. At Transou's Plumbing & Septic, we offer top-notch services related to water lines, including:
Water Line Installation: If you're planning to move into a new home, or if you have an old one with rusty pipes, give us a call! We'll take care of it while you enjoy the comfort of your home without those annoying water spots on your ceiling and walls.
Water Line Repair: If you notice your water bill is unusually high or you suspect a leak, our water line repair service can help. We will locate the source of the leak using our state-of-the-art equipment, determine if it's coming from the outside or inside your home, and fix the problem right away.
DON'T WASTE MORE WATER. STOP WATER LEAKS TODAY!
Schedule a service now: 336-893-6516
Mon-Fri 8 am - 5 pm (Winston-Salem, NC)
Don't take our word for it! Hear it from our customers.