Best Plumbers in Winston-Salem
A plumbing issue can quickly turn into a homeowner's nightmare, and the key to preventing costly damage lies in choosing the right professional to address the problem. Asking the right questions before hiring a plumber can be the difference between a well-maintained plumbing system and an expensive disaster. In this comprehensive guide, we'll help you navigate the process of finding the best plumbers in Winston-Salem by sharing the top five questions you should ask. By knowing what to look for in a plumbing expert, you'll ensure that you receive the highest quality service, save money, and protect your home in the long run. 
1. Are You Licensed and Insured? 
Making sure your plumber is both licensed and insured is absolutely essential. A licensed plumber has completed the necessary training and passed state tests to prove their competence. Insurance, on the other hand, is there to protect you and your home in case something goes wrong during the job. So, always ask about their licensing and insurance before anything else. 
2. How Long Have You Been in the Plumbing Business?  
Knowing how long a plumber has been in business can give you a better idea of their expertise and reliability. Companies with a proven track record typically have a long list of satisfied customers and a solid reputation. So, don't hesitate to ask about their experience in the industry—it can make all the difference! 
3. Do You Offer Emergency Services? 
Plumbing emergencies can happen at the most inconvenient times, and when they do, you need a plumber who can respond quickly. Find out if the plumber you're considering offers emergency plumbing services so that you'll have a go-to professional to call when disaster strikes.
4. Can You Provide References? 
Asking for references is a great way to get a sense of the quality of a plumber's work and their customer satisfaction levels. People who have had a positive experience with a plumber are often more than willing to share their thoughts and recommend their services. So, go ahead and ask for references—it's a smart move! 
5. What Are Your Rates, and Do You Offer a Warranty?
Understanding the plumber's rates and any warranty options they offer helps you make an informed decision and avoid any surprises when it comes to cost and service quality. Be sure to discuss their pricing structure and any warranties they may provide to ensure you're getting the best value for your investment.  
Need the Best Plumbers in Winston-Salem? Choose Transou's Plumbing & Septic 
By thoroughly researching and asking these five essential questions, you can confidently choose the best plumbers in Winston-Salem to handle your plumbing needs. Making a well-informed decision not only helps maintain the long-term health of your home's plumbing system but also ensures that you receive top-quality service from experienced professionals.
Here at Transou's Plumbing & Septic, we pride ourselves on meeting all these criteria, having built a stellar reputation for delivering exceptional service and ensuring client satisfaction. With our team of licensed, insured, and experienced professionals, you can trust us to handle all your plumbing needs, whether it's a minor repair or an emergency situation.
So, when you're searching for a reliable, professional plumber in Winston-Salem, look no further than Transou's Plumbing & Septic. Reach out to us at (336) 276-0388, and let our team of experts provide you with the peace of mind and satisfaction that come from working with a company that checks all the boxes.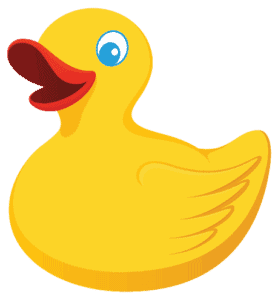 Hot water is usually the second biggest energy expense in a home, often about 18% of a typical household's electric bill.  A poorly performing water heater can cost you several times more, in addition to constantly running out of heated water!