Choosing the Best Plumbing Services in Winston Salem, NC
Having a reliable plumber on speed dial is an essential part of owning a home. Dealing with plumbing problems– from minor leaks and clogged drains to major pipe breakdowns– becomes easier when you know which team of experts to call. While there are a lot of companies and individuals offering plumbing services in Winston-Salem, NC, not everyone can provide the same level of service and satisfaction that comes with years of experience and training. So how do you begin the search for a reliable plumber? If you are a new homeowner, or if you just moved to the neighborhood of Winston-Salem, the simple task of calling a plumber can suddenly seem so daunting.
In this guide, we will give you the inside scoop on how to choose the best plumbing services in Winston-Salem, NC. By following these tips, you'll save time and money while avoiding potential headaches down the road. So let's dive right in!
Reputation and Reviews Matter
When you're on the hunt for the best plumbing company in Winston-Salem, the internet can be your trusty sidekick. Just like you'd look up movie reviews before hitting the theaters, you should do the same for plumbers. Here are some key factors to consider:
Online Reviews:

Jump on Google, Yelp, and other review sites to see what real customers are saying about their experiences. Check if the company has a Facebook Page and see if there are reviews from past customers on there as well. Think of it this way: a company with a 4.5-star rating is probably going to treat you better than a 2-star disappointment. And the more reviews a company has, the more you can count on the type of experience you will get.

Company Website:

You can also head to the

company's website

and skim through customer testimonials and case studies. It's like reading a book preview – you'll get a sneak peek at their expertise and service quality before you commit. Another detail to consider is how the website looks. Does it look professional? Are there complete details for the services provided? An unfinished website with broken links and missing info does not promise a good working experience.

Valid Contact Details:

You wouldn't want to call the wrong number when you're in a plumbing crisis, right? So, make sure to double-check their contact information on the website, ensuring it's up-to-date and working.
The Power of Referrals
Do you know what's better than online reviews? Good old-fashioned word-of-mouth recommendations. Here's why they're worth their weight in gold:
Trusted Sources:

Your friends and family members won't steer you in the wrong direction. They'll give you the lowdown on their previous experiences with plumbing services and share valuable insights that you won't find anywhere else.

Curated Selection:

Let's face it – life's too short to wade through a sea of mediocre plumbers. Referrals help you cut to the chase by narrowing down your options to only the best plumbing services in Winston Salem, NC. It's like having your very own plumber matchmaker!

Sensitive Information:

Some insights can be too private to share online (Ex. Is the company following proper wage and labor practices?). If there are important details about a plumbing company that you should be aware of– but it cannot be found on their website or reviews– your best bet is to ask someone within your immediate circle of trust. The last thing you want is to support a dishonest company.
Ask To See Licenses
Hiring a plumber with a license is non-negotiable. But how can you be sure they're legit? Here's how to verify their credentials:
License Number:

First things first – locate the plumber's license number. Most plumbing companies proudly display this info on their website or promotional materials. If you can't find it, don't hesitate to ask them directly.

Verify with the State Licensing Board:

Once you have the license number in hand, head over to the state licensing board's website (in this case, the North Carolina State Board of Examiners of Plumbing, Heating, and Fire Sprinkler Contractors). Enter the license number and verify its validity. You can also use this opportunity to check if there are any complaints or disciplinary actions against the plumber. This will ensure that you are dealing with a plumber who will fix your troubles and not make trouble for you.
Must-Have Insurance
You wouldn't drive a car without insurance, so why hire a plumber without it? Insurance is essential for keeping both you and the plumber safe. Here's why:
Damage Control:

Let's face it, accidents happen. But with insurance, you can breathe easy knowing that if things go south, any potential damages will be covered. It's like having a safety net for your plumbing repairs.

Keeping Up with the Times:

An insured plumbing company is more likely to stay on top of industry codes and standards. It's a sign that they take their work seriously and are committed to providing you with the best possible service.
Pricing and Guarantees
Don't let plumbing expenses flush your hard-earned money down the drain! Keep your wallet happy by following these savvy tips for scoring the best plumbing contract:
Shop Around and Canvas Other Services:

Treat finding a plumber like a bargain hunting. Get quotes from different plumbing companies in Winston Salem, NC, and compare their prices and package inclusions. You'll be surprised at how much you can save just by having the relevant information side by side.

Freebies and Flat-Rates:

Keep an eye out for companies that offer free estimates or flat-rate pricing. Not only can this save you money in the long run, but it also helps you avoid those sneaky hidden costs that can shock you when it's time to pay the bill.

Peace of Mind with Warranties and Guarantees:

Don't forget to ask about warranties or guarantees for their work. A plumbing company that's confident enough to offer a flat-rate pricing model and a 100% satisfaction guarantee is way more appealing than one that only offers hourly pricing with no guarantees. Plus it shows that they stand behind their work, which is always a good sign.
Excellent Customer Service
A great customer experience can make all the difference. Keep an eye out for these signs of stellar customer service that will make dealing with plumbing issues a walk in the park!
Responsiveness:

Are they lightning-fast at replying to your inquiries or do they leave you hanging? A plumber that's quick and professional in their communication is a keeper because they know that time is money and you don't want to waste both time and money.

Free Consultations:

Do they offer free consultations to assess your plumbing needs? It's a sign that they genuinely care about helping you find the best solution for your situation. All plumbing jobs begin with getting to know the situation better before proceeding with a recommendation.

24/7 Availability:

Plumbing emergencies don't always happen during business hours. Look for a company that's available 24/7 to swoop in and save the day when things go awry. Available whenever you need them– that is the true hallmark of service.

Transparency:

Did they gladly show you their licenses and professional IDs when you asked? A trustworthy plumber will have nothing to hide.

Official Documents:

Do they provide an official invoice and receipt for their services? It's essential for keeping track of your expenses and ensuring you're dealing with a legitimate business. A company that's hesitant to provide proper documentation may be hiding something up their sleeves.
Remember, top-notch customer service is the cherry on top of a great plumbing experience. So don't settle for anything less than the best!
Know Who To Call – Transou's Plumbing and Septic Services in Winston-Salem, NC
As Transou's Plumbing and Septic Services, based in Winston-Salem, NC, we're here to ensure your plumbing needs are handled with the utmost professionalism.
Our guide is crafted to simplify your decision-making process. We believe in proactive actions and, therefore, encourage you to save our contact details right away. You never know when a plumbing issue might strike, but with our number at hand, swift and efficient solutions are guaranteed.
We understand that finding a trusted plumber can seem daunting, but with us, you can rest easy. Our goal is to help you avoid unnecessary costs and stress associated with unexpected plumbing emergencies. That's why we're here to support you, offering reliable services round the clock.
Having us on your speed dial means more than just a smart home maintenance decision. It's about investing in peace of mind, knowing that a trusted team is ready to handle any plumbing challenges.
So why delay? Connect with us at Transou's Plumbing and Septic in Winston-Salem today and let us handle all your plumbing needs!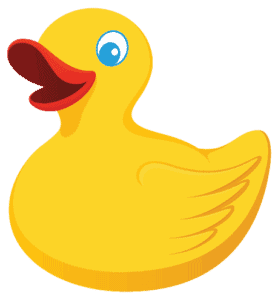 Hot water is usually the second biggest energy expense in a home, often about 18% of a typical household's electric bill.  A poorly performing water heater can cost you several times more, in addition to constantly running out of heated water!