Regular Maintenance
Imagine waking up one morning to find water pooling around your feet as you step into the bathroom. What a nightmare, right? A well-maintained plumbing system can help you avoid such unpleasant surprises. As a responsible homeowner, it's essential to recognize that your plumbing system needs regular care to function at its best. Ignoring minor issues or delaying routine maintenance may seem convenient, but it could lead to disastrous consequences down the line. In this article, we'll explore the many benefits of routine plumbing maintenance, and how collaborating with experienced plumbers can save you time, money, and headaches in the long run.
1. Prevent Costly Repairs: An Ounce of Prevention
Catching Small Issues Early
Regular maintenance by skilled Winston-Salem plumbers can help identify and resolve minor issues before they escalate into major, costly problems. By detecting leaks, corrosion, and other signs of wear and tear early on, you can avoid expensive repairs and damage to your home.
Avoiding Emergency Situations
Plumbing emergencies can be both stressful and costly. Regular maintenance reduces the risk of unexpected breakdowns, ensuring that your plumbing system continues to function smoothly and efficiently.
2. Increase the Lifespan of Your Plumbing System: Longevity Matters
Keeping Your Pipes in Good Condition
Routine maintenance by Winston-Salem plumbers can significantly extend the lifespan of your pipes and fixtures. By clearing out buildup and addressing minor issues, you'll prevent premature wear and tear, ultimately saving money on replacements in the long run.
Protecting Your Appliances
Regular plumbing maintenance also ensures that your home's appliances, such as water heaters and dishwashers, function efficiently and last longer. With proper care, you'll enjoy the benefits of your appliances for years to come.
3. Improve Water Quality and Efficiency: Healthy Living
Cleaner, Safer Water
A well-maintained plumbing system delivers clean, safe water to your home. Winston-Salem plumbers can identify and resolve issues such as pipe corrosion, which can negatively impact water quality. By investing in regular maintenance, you'll enjoy the peace of mind that comes with knowing your family is using safe, clean water.
Enhanced Water Efficiency
Regular plumbing maintenance can also help improve your home's water efficiency. Fixing leaks, installing low-flow fixtures, and optimizing your water heater settings are just a few ways that professional plumbers can help you conserve water and reduce your utility bills.
4. Enjoy Peace of Mind: Leave it to the Pros
By entrusting your plumbing system to experienced Winston-Salem plumbers like Transou's Plumbing & Septic, you'll be able to relax, knowing that your home's plumbing is in good hands. Our skilled professionals will provide thorough inspections, offer expert advice, and carry out necessary repairs and maintenance, allowing you to focus on other aspects of your busy life.
Partner with Transou's Plumbing & Septic for a Well-Maintained Home
Making a conscious decision to invest in regular plumbing maintenance is not only a smart choice but also a proactive step towards safeguarding your home and your wallet. When you partner with the seasoned professionals at Transou's Plumbing & Septic, you unlock a world of benefits that come with a well-maintained plumbing system – cost savings, extended lifespan, enhanced water quality, and, most importantly, peace of mind.
So why wait for a plumbing crisis to strike? Get ahead of potential problems by scheduling your routine maintenance with Transou's Plumbing & Septic today at (336) 276-0388. Our dedicated team is ready to help you preserve your home and your investment with the quality care and attention it deserves. Together, we'll ensure your plumbing system continues to function at its best, providing you with the comfort and reliability you can count on.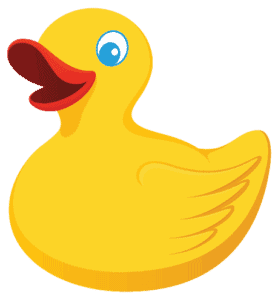 Hot water is usually the second biggest energy expense in a home, often about 18% of a typical household's electric bill.  A poorly performing water heater can cost you several times more, in addition to constantly running out of heated water!