Emergency Plumbing
Do you know what to do in case of a plumbing emergency? Would you like to know the first step in handling such unavoidable situations? Plumbing emergencies can happen when you least expect them. If you're not prepared, you could be looking at a nightmare that leads to high-stress levels and unplanned expenses. To help you prepare in case of an emergency, our team of trusted plumbers at Transou's Plumbing & Septic compiled this guide to help homeowners like you know what to do in case any of these plumbing emergencies arise. 
Identifying a Plumbing Emergency
The first step in handling a plumbing emergency is to identify it correctly. Here are some common signs that indicate you have a plumbing emergency:
Burst or Leaking Pipes
Water damage can be costly so if you see water coming out of your walls or ceiling, or notice a sudden drop in water pressure, don't wait! Call a professional plumber and have them fix the issue before it gets worse.
Sewer Backups or Blockages
Eww, what's that smell? If water's making an unwelcome comeback through your drains or toilets, you might have a sewer blockage. Call a professional plumber to diagnose and resolve the issue right away.
Gas Leaks
Gas leaks are a ticking time bomb. If you smell gas, don't delay! Call a professional plumber who can detect the source of the leak and fix it right then and there. Remember, gas leaks can be dangerous and even deadly, so act fast.
Water Heater Issues
If you're experiencing issues with your water heater, such as getting lukewarm or cold water when it should be hot, or if you're hearing strange noises and noticing leaks, you could be moments away from a plumbing emergency. Water heater repairs and replacements can be complicated and potentially dangerous if not done correctly.
Clogged or Overflowing Toilets
Stubborn clogs can be a real headache, and they might signal something more sinister. Save yourself the hassle of mopping up a mess – call a plumber you can trust.
Flooding or Water Damage
Rising tide in your living room? Better act fast! Water damage can wreak havoc on your home's structure and lead to mold growth. Ring a pro plumber to help you dry out and solve the issue.
Unusual Noises or Odors
If you hear unusual noises like rattling or clicking, or if you smell strange odors coming from your plumbing system, it could be a sign of a problem. You'll want to call a professional plumber to diagnose the issue and prevent any further damage to your home.
Pro-tip: Plumbing emergencies can be a matter of life or death so every second wasted can have drastic consequences. Keep your favorite emergency plumber's number handy and call them ASAP. The sooner they're on the scene, the sooner you can breathe easy.
Handling a Plumbing Emergency Before The Pros Arrive
Now that you know how to spot a plumbing emergency, it's time to prepare the scene for the plumbing experts. Here's what you need to do while waiting for the emergency plumber to arrive on site.
Shut off the water supply
First things first: halt the H2O! Locate your home's main water shut-off valve (usually in the basement, garage, or near the water heater) and turn it clockwise until it's closed. This will prevent more water from flooding your home. 
Turn off the gas supply (if applicable)
If you suspect a gas leak or if your water heater's acting up, it's time to shut off the gas. Find the gas meter outside your home, and turn the valve 90 degrees with a wrench until it's perpendicular to the pipe. Remember, safety first – don't hesitate to call a professional if you're unsure.
Prepare the site ahead of time
While you wait for your plumbing superhero, take action to minimize damage. Grab some towels, buckets, or a wet-dry vacuum to clean up any water, and move furniture or valuables to a dry area. If water has invaded electrical outlets or appliances, switch off the electricity at the breaker to avoid any shocking surprises.
Communicate clearly with the emergency plumber
Once the emergency plumber arrives, describe the issue in detail, including when it started, what you've done to address it, and any relevant observations. Being a good communicator can save time and money and can help get your home back to normal in a jiffy.
What to Look for in an Emergency Plumber 
There are a lot of plumbers in the Winston-Salem area but emergency situations call for the best in plumbing services. Make sure your emergency plumber fulfills the following criteria:
24/7 Availability and Response Time
Plumbing disasters don't clock out at 5 p.m., so you need a plumber who's ready to roll anytime. Make sure your go-to pro is available 24/7 and has a reputation for speedy response times. When the waterworks strike, every minute counts!
Experience in Handling Emergency Situations
You don't want a rookie on the job when things go south. Seek out an emergency plumber with a proven track record of handling high-pressure situations. Check out reviews, ask for recommendations, and inquire about their experience in resolving similar issues.
Insurance and Licensing
Play it safe by making sure your plumber is fully licensed and insured. This protects you from any liabilities in case something goes wrong while they're on the job. A reputable emergency plumber will be more than happy to provide proof of their credentials.
Clear Pricing and Payment Options
Don't let your plumbing woes break the bank. Find a plumber who offers transparent pricing with no hidden fees. Ask for a detailed estimate upfront and be sure to inquire about flexible payment options. You'll want a plumber who's not only skilled but also affordable and flexible when it comes to payments.
In Case of a Plumbing Emergency – Call The Best in Plumbing Services!
So there you have it: the ultimate guide to spotting plumbing emergencies from one of the best teams in Winston-Salem, NC– Transou's Plumbing & Septic. Take it from our licensed plumbers who are well-versed in 24/7 response times, whatever the plumbing emergency may be.
Keep these tips in mind and you'll be ready to tackle any plumbing emergency that comes your way, even before our team arrives on the scene to finish the job. Remember, a reliable, experienced, and affordable plumber from Transou's is just a phone call away!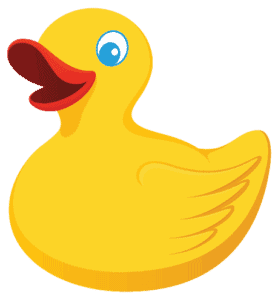 Hot water is usually the second biggest energy expense in a home, often about 18% of a typical household's electric bill.  A poorly performing water heater can cost you several times more, in addition to constantly running out of heated water!