Reliable Emergency Plumber
Picture this: It's late at night, and you suddenly hear the sound of rushing water coming from your basement. Panic sets in as you realize you're facing a plumbing emergency. In moments like these, having a trustworthy emergency plumber on speed dial can be a game-changer. But how do you find a reliable plumber in Winston-Salem who can swiftly address your urgent needs?
Worry not! We've got you covered. In this comprehensive guide, we'll reveal the secrets to finding the perfect emergency plumber for your home. From checking licenses and insurance to understanding the importance of 24/7 availability, we'll walk you through the critical factors that will help you make an informed decision. Let's dive in and explore the factors you should consider when selecting a plumbing professional who's got your back in times of crisis.
1. Check for License and Insurance: Safety First!
Licensing
Before hiring an emergency plumber, make sure they hold a valid license. A licensed plumber has completed the required training and passed state exams to demonstrate their competence. Working with a licensed professional ensures that they have the necessary knowledge and skills to address your plumbing issues.
Insurance
Insurance is another crucial factor to consider when choosing a plumber. Comprehensive insurance coverage protects you and your home in case something goes wrong during the job. Always ask about the plumber's insurance coverage to ensure you're protected from any unforeseen circumstances.
2. Look for Experience: A Track Record of Success
When selecting an emergency plumber, their experience in the industry matters. Companies with a proven track record usually have a long list of satisfied customers and a solid reputation. Don't hesitate to ask about their experience and the types of plumbing emergencies they have handled in the past. Choosing a plumber with a wealth of experience will increase the likelihood of a successful outcome.
3. 24/7 Availability: Emergencies Don't Keep Office Hours
Plumbing emergencies can occur at the most inconvenient times. It's essential to find an emergency plumber who offers round-the-clock services to ensure they're available when you need them most. Inquire about their hours of operation and whether they charge extra for after-hours or weekend calls. Having a plumber who's ready to respond quickly in an emergency can save you time, money, and stress.
4. Read Reviews and Ask for References: Real-life Testimonials Matter
Online reviews and references can offer valuable insights into the quality of a plumber's work and their customer satisfaction levels. Check out their website and social media profiles for reviews, and don't hesitate to ask for references from previous clients. People who have had a positive experience with a plumber are often more than willing to share their thoughts and recommend their services. By doing your research, you'll be more confident in your choice of an emergency plumber.
5. Get an Estimate: Transparent Pricing Is Key
During a plumbing emergency, the last thing you need is surprise costs. It's essential to have a clear understanding of the plumber's rates before you hire them. Ask for a detailed estimate, including any additional fees for after-hours or emergency services. Transparent pricing helps you make an informed decision and avoid unpleasant surprises when it comes to cost.
Choose Transou's Plumbing & Septic: Your Reliable Emergency Plumber in Winston-Salem
By considering these factors, you'll be well-equipped to choose a reliable emergency plumber in Winston-Salem who can efficiently address your plumbing emergencies. Here at Transou's Plumbing & Septic, we pride ourselves on providing top-quality service, 24/7 availability, and transparent pricing. With our licensed, insured, and experienced team of professionals, you can trust us to handle your plumbing emergencies with the care and expertise you deserve. When you need a dependable emergency plumber, reach out to us at (336) 276-0388, and let our team provide you with the peace of mind you need during those critical moments.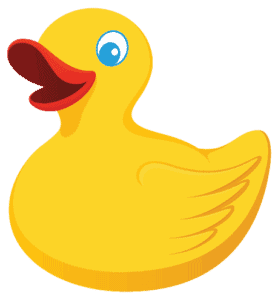 Hot water is usually the second biggest energy expense in a home, often about 18% of a typical household's electric bill.  A poorly performing water heater can cost you several times more, in addition to constantly running out of heated water!