Ever found yourself thinking, "Why do plumbing troubles strike at the worst possible moments?" Maybe you're in the middle of a soothing shower when the hot water fizzles out. Or perhaps you're scrubbing your hands when the sink won't drain.
A smoothly operating plumbing system is key to maintaining a relaxed, trouble-free home. Facing residential plumbing challenges can be a real pain, triggering unplanned interruptions and even pricey damages to your home. Plus, addressing these plumbing headaches demands valuable time and money.
Transou's Plumbing & Septic feels the exasperation of homeowners like you and we're ready to help you straighten out those plumbing predicaments. For over 70 years, we've been dedicated to keeping your home's plumbing in top-tier condition so families in Greensboro, NC can relish their day, free from worries about leaks, clogs, or faulty drains.
Residential Plumbing Services - What Transou's Can Fix
Plumbing concerns can certainly disrupt your everyday routine. That's where Transou's Plumbing & Septic steps in - we're committed to restoring balance to your plumbing system. So, what's bothering you? Leaky faucet, clogged drain, or something else? We've got you covered for all your residential plumbing needs. 
Here are residential plumbing issues we would gladly solve for you:
Blocked Drains and Sewers
Got a drain that's not doing its job? Whether it's a stubborn kitchen sink or a slow-draining shower, dealing with blockages can be a real pain. But no worries, our skilled plumbers are here to fix any clog. From your bathroom tub to your kitchen sink, there's no clog we can't tackle. Plus, we can also help eliminate those annoying slow drains and standing water issues, ensuring your plumbing system is as clean and efficient as ever. Now, doesn't that sound like a breath of fresh air? 
Dripping Faucets and Pipelines
Ever tried to ignore the steady drip-drip-drip of a leaky faucet or pipe? It's not just annoying, it could be a sign of a bigger problem that might rack up your water bills and potentially cause water damage. But don't worry, this is exactly the kind of challenge our expert plumbers at Transou's Plumbing & Septic love to tackle. They've got the skills to hunt down those pesky leaks and fix them right up, saving you not just a headache, but also precious time and money. 
Water Heater Issues
Nobody enjoys a hot shower gone cold. If you're dealing with limited hot water, a leaky water heater, or need a new one installed, we're here to assist. Our team can manage water heater repair and installations, ensuring you always have hot water when you need it.
Low Water Pressure
Low water pressure can be a real bother, making simple tasks like showering or washing dishes frustrating. Our professional plumbers can assess your water pressure and provide solutions to boost it, making your daily chores more efficient and saving you more time and energy.
Emergency Plumbing Services
Plumbing emergencies can strike at any time. If you don't act quickly, they can result in significant damage to your home and wallet. That's why our team at Transou's Plumbing & Septic is always ready to respond. Whether it's a burst pipe, a flooded basement, or a gas leak, we're here to get your home back to normal ASAP.
Must present the coupon when scheduling work, this coupon can not be combined with another coupon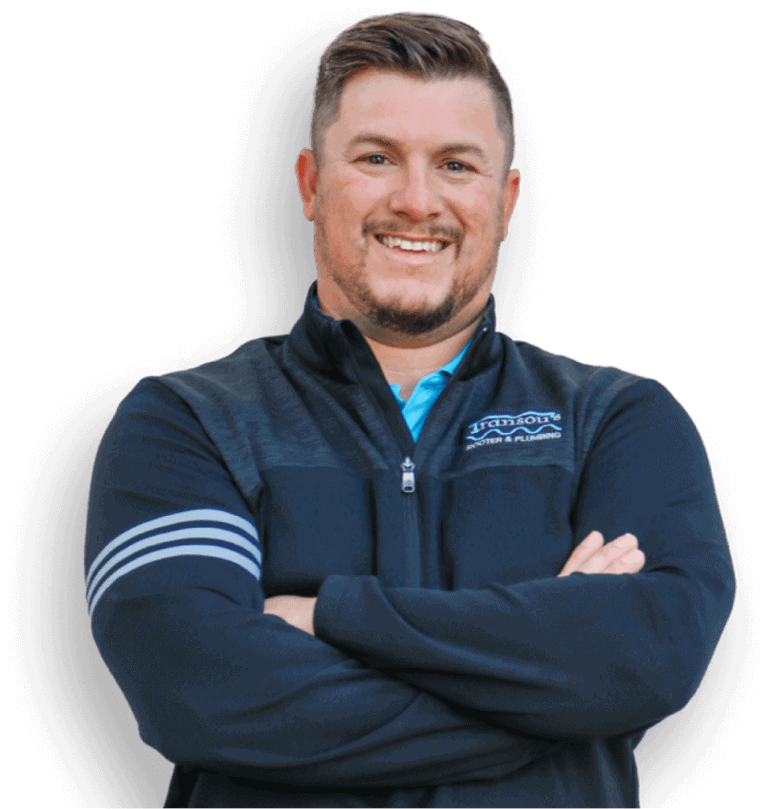 Why Choose Transou's Residential Plumbing Services
When you go with Transou's Plumbing & Septic, you're getting more than just a quick fix to your plumbing woes - you're also getting these added service perks: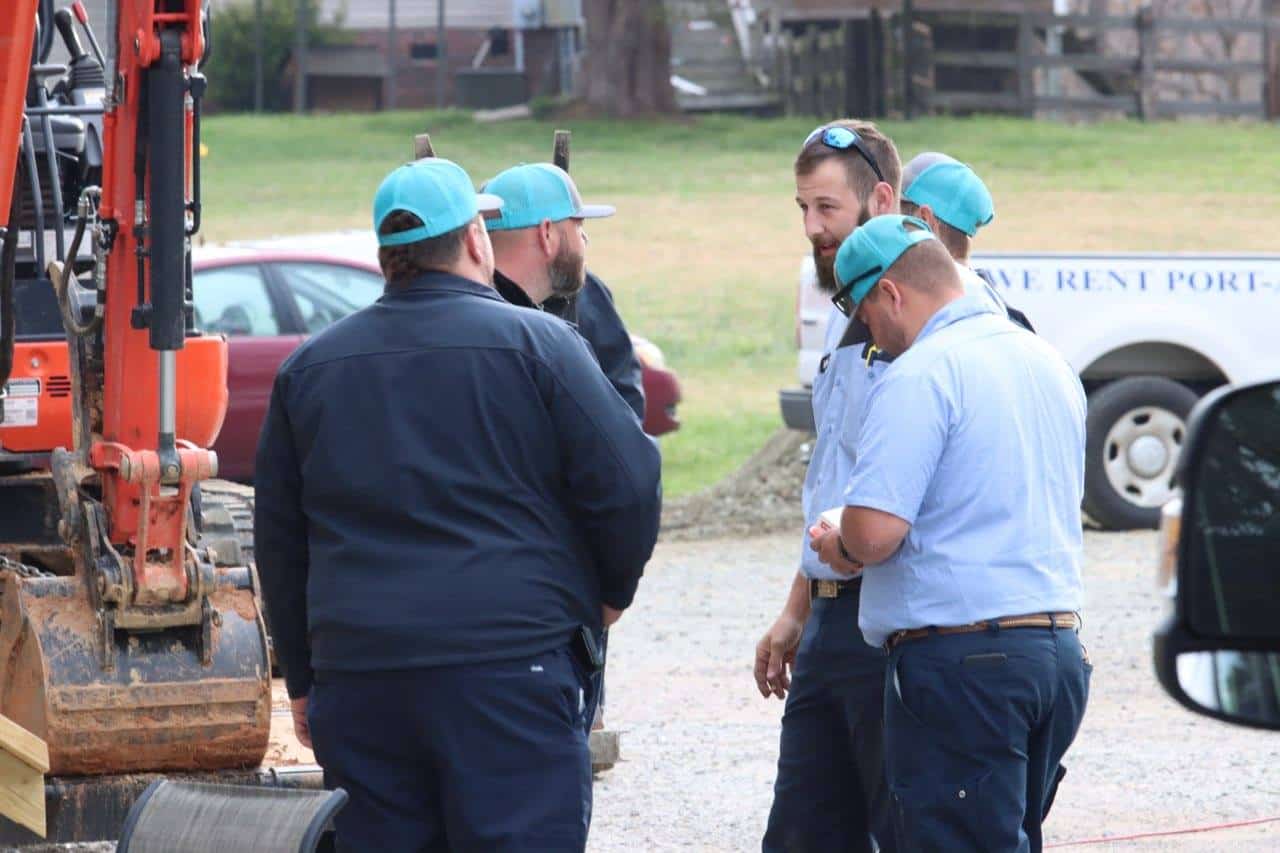 Around-the-Clock Availability 
Our team is always ready to jump into action. Don't sweat when a plumbing problem pops up; we'll be there to sort it out.
Trusted Expertise for 70 years
For over 70 years, our dedication to exceptional service has remained unwavering. Our highly trained technicians don't just meet your needs - they go the extra mile. By staying ahead of the curve with the latest industry standards, we make sure you receive nothing less than top-notch service. Trust in Transou's Plumbing & Septic - where expertise and commitment converge.
Competitive, Clear-Cut Pricing
We pride ourselves on fair rates with transparent pricing. No need to fret about hidden charges or surprises when the bill arrives.
Don't Delay - Let Transou's Tackle Your Home Plumbing Concerns Today
Transou's Plumbing & Septic can handle a wide array of home plumbing problems - everything from blocked drains and sewers to dripping faucets and pipes, water heater troubles, and weak water pressure. Our round-the-clock availability, seasoned and certified plumbers, along with budget-friendly pricing, make us a solid choice.
Say farewell to plumbing woes and embrace a worry-free home! Don't hesitate to contact us for all your home plumbing needs in Greensboro, NC. We're here to make your home a more relaxed and efficient space to dwell in.
Reach out to Transou's Plumbing & Septic at (336) 276-0388 to book a service appointment or request a no-obligation quote. Experience first-hand why we're Greensboro's go-to for residential plumbing services.
Got Plumbing Questions? We're Answering Most Common Questions Here!
Transou's Plumbing & Septic can tackle a wide range of home plumbing concerns, including blocked drains and sewers, leaky faucets and pipes, water heater troubles, low water pressure, and emergency plumbing situations.
Yes, they are. Our plumbing team is made up of highly trained and certified technicians who stay up-to-date with industry best practices to ensure we provide the best service possible.
Yes, we do! We understand that plumbing emergencies can occur at any time, so our team is always on standby, ready to assist Greensboro, NC residents with their urgent plumbing needs.
We pride ourselves on fair, competitive pricing. All fees are transparent, and we provide clear, upfront quotes so you won't have any surprises on your bill.
You can schedule an appointment by calling us directly at (336) 276-0388. We're here to help make your home a more comfortable and efficient place to live.