Need a Trustworthy Commercial Plumber in Greensboro, NC?
Running a successful business involves balancing many tasks and dealing with plumbing issues shouldn't have to be one of them. From minor leaks to major pipeline problems, these hiccups can disrupt your workflow and incur unplanned expenses. That's why Transou's Plumbing & Septic developed reliable commercial plumbing solutions in Greensboro, NC, and surrounding areas.
With more than 70 years under our belt, we've established a strong reputation for delivering top-tier commercial plumbing services to businesses throughout the Greensboro area. Our expertly trained team is ready to handle all kinds of plumbing jobs, whether it's routine maintenance or emergency repairs. We adjust to the specific needs of commercial properties and commit to providing fast, effective solutions that help keep your operations running.
Don't let plumbing issues add to your stress - call on a dependable partner like Transou's Plumbing & Septic to come to your service. Leave your commercial plumbing concerns to us, and focus on what's important - running your business.
Transou's Commercial Plumbing Services: A One-Stop Solution for All Your Plumbing Needs
We recognize the impact that commercial plumbing issues can have on your business operations. That's why we're committed to offering a broad spectrum of services designed to keep your plumbing systems operating seamlessly. Here's what our commercial plumbing services in Greensboro, NC encompass:
Commercial Plumbing Installation: Whether it's a new build, an expansion, or a renovation, our seasoned team can design and set up a plumbing system that's custom-fit to your specific needs.
Commercial Plumbing Repair: From small leaks to severe pipe damage, we're prepared to fix it all, resolving your plumbing problems with as little downtime as possible.
Preventive Maintenance: Regular upkeep is key to preserving your plumbing system's integrity and steering clear of unforeseen issues. We conduct thorough inspections and perform cleaning and adjustments to ensure your business stays on track.
Emergency Commercial Plumbing Services: We understand that plumbing emergencies can occur without warning, which is why we have an emergency team ready 'round the clock to provide timely and efficient help when you need it most.
Drain Cleaning: Our top-notch drain cleaning services prevent clogs, backups, and unpleasant odors, maintaining your plumbing system's optimal condition.
Sewer Line Repair and Replacement: We can handle issues with your sewer lines, such as blockages or leaks, to safeguard your property and maintain a clean, healthy environment.
Gas Line Installation and Repair: Our crew handles gas line installations and repairs, ensuring that your business is safe and adheres to local codes.
Water Heater Services: We deliver installation, repair, and maintenance services for commercial water heaters, guaranteeing a reliable hot water supply for your business.
Regardless of the scale of your commercial plumbing needs, Transou's Plumbing & Septic has the know-how and expertise to deliver top-notch service that keeps your business operating without a hitch. Count on us to provide top-quality, professional solutions for all your commercial plumbing needs in Greensboro, NC.
Must present the coupon when scheduling work, this coupon can not be combined with another coupon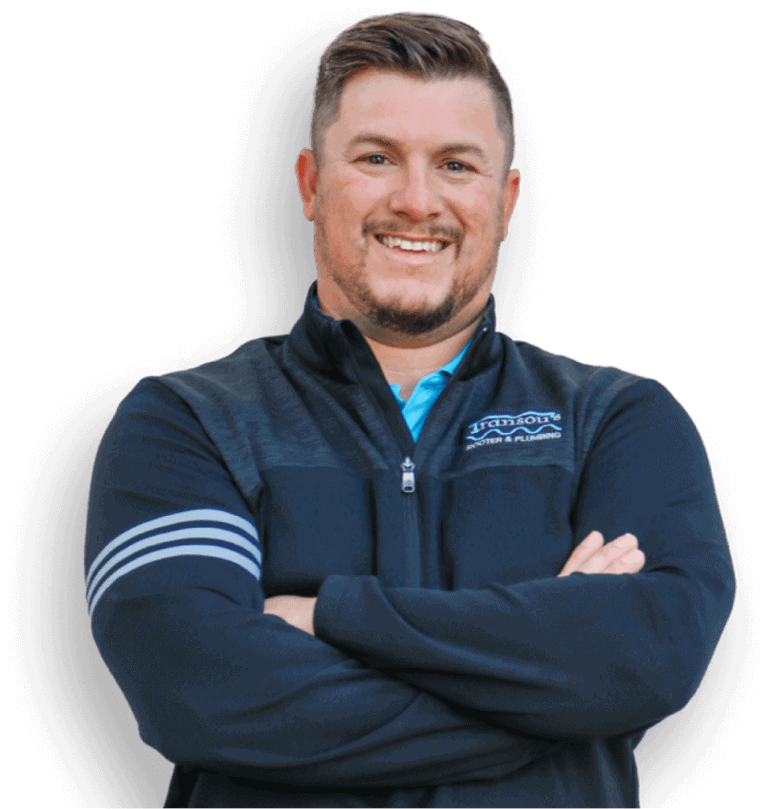 We Keep Your Business Running Smoothly - What We Can Fix
Commercial plumbing hitches can be disruptive, leading to expensive repairs and operational downtime. Awareness of these common problems can help you manage them before they morph into serious concerns. Here's a look at some usual commercial plumbing hiccups that warrant prompt attention: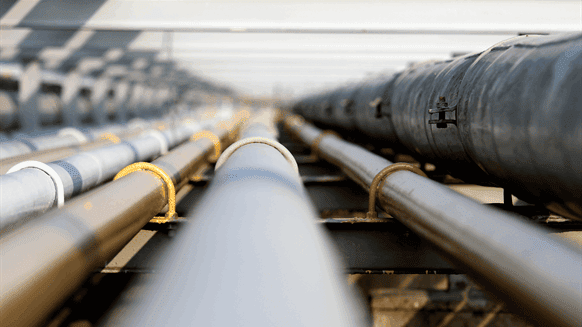 Dripping faucets and fixtures: These may seem harmless, but they can inflate your water bills and cause water damage or mold if ignored.
Drain blockages: Clogged sinks, toilets, and floor drains can lead to foul smells, backups, and health issues in commercial spaces.
Pipe damage: Pipes that are old, corroded, or cracked can cause leaks, water damage, and even structural problems if not dealt with promptly.
Water temperature inconsistencies: If hot water is inconsistent or insufficient, it can impact customer satisfaction and may lead to potential health code violations.
Sewer line complications: Issues like sewer backups, blockages, or damaged lines can cause unpleasant smells, property damage, and health risks.
Water heater malfunctions: A faulty water heater can interfere with your business operations by causing a lack of hot water, leaks, or even flooding.
Low water pressure: Poor water pressure can slow down your business operations, leading to frustration for your staff and clients alike.
Gas line problems: Issues like gas leaks or damaged gas lines are serious safety hazards and should be handled immediately by a professional plumber.
Should you encounter any of these common commercial plumbing challenges, don't let them snowball into bigger issues. Reach out to Transou's Plumbing & Septic, your reliable commercial plumber in Greensboro, NC, for immediate and professional service.
Why Should Transou's Plumbing & Septic be Your Go-To Commercial Plumbing Service in Greensboro, NC?
Choosing a commercial plumbing service is a crucial decision that can affect your business operations. Here's why Transou's Plumbing & Septic should be your preferred choice in Greensboro, NC:
Deep-rooted Experience: We have over 70 years of industry experience, equipping us to provide superior, reliable solutions for businesses in Greensboro, NC, and the surrounding areas.
All-Around Services: Our wide range of services covers installations, repairs, maintenance, and emergency needs, ensuring comprehensive solutions for your plumbing needs.
Competent Plumbers: Our licensed and highly skilled plumbers aim to resolve your plumbing issues promptly and efficiently.
Tailored Solutions: We appreciate your unique needs and work with you to devise bespoke plumbing strategies that suit your specific demands.
Quick Response: We value your time and are committed to fast and efficient service to cut downtime.
24/7 Emergency Support: Our team is always ready to provide immediate help when unexpected plumbing problems arise.
Is Your Business in Need of Commercial Plumbing Solutions? Connect with Us Now!
No need to let commercial plumbing problems hamper your business operations. At Transou's Plumbing & Septic in Greensboro, NC, our highly proficient team is ready to provide efficient, prompt, and specialized service that suits your particular requirements. Let us play a part in ensuring your business operates seamlessly and effectively. Call us at (336) 276-0388 to schedule an appointment or consultation!
Got Plumbing Questions? We're Answering Most Common Questions Here!
Commercial plumbing typically deals with larger, more complex systems to service businesses, industrial sites, and big buildings. This can mean dealing with unique installations, strict maintenance requirements, and problems that don't often crop up in residential settings.
Regular check-ups and timely upkeep are key for commercial plumbing systems. This includes scanning pipes for leaks or damage, keeping drains clean and clear, maintaining commercial-grade water heaters, inspecting gas lines, and making sure all plumbing fixtures are up to snuff.
It can vary based on the size and usage of your system. Generally speaking, you should aim for a professional examination at least once a year to make sure everything's working as it should be.
During a plumbing emergency, you should first call a professional plumbing service that offers 24/7 emergency help, like Transou's Plumbing & Septic. In the meantime, try to avoid potential damage by turning off the main water supply if you have a serious leak.
It may seem like a good idea to fix small problems yourself, but commercial plumbing systems can be quite intricate and typically need a professional's touch. Incorrect repairs can create bigger issues later, potentially costing more in the future. It's always best to leave commercial plumbing repairs to the professionals, like those at Transou's Plumbing & Septic.