Ever found yourself stepping into a basement-turned-lake after a heavy downpour? Or maybe you're familiar with that wet, musty smell lingering in the corners of your home? If you've experienced these, you know how troublesome and potentially dangerous water accumulation can be. That's where Transou's Plumbing & Septic comes in with a nifty solution - a sump pump.
A sump pump isn't just a piece of advanced plumbing machinery-it's a silent workhorse, protecting your home from the risks of water damage, mold growth, and even structural harm. It is a wise investment, especially for areas like Greensboro, NC where we get 45 inches of rain per year, which is more than the US average of 38 inches per year. The chances of flooding due to hard rain are higher in these parts so you better be prepared.
Having a sump pump installed will not only minimize the number of times you clean your soggy basement after a downpour but also safeguard your home's value while saving you from costly repair bills. Do you want to have a safer and fresh-smelling home?  Find out how a sump pump could be your best defense against plumbing emergencies like flooding or pipes bursting.
Signs You Need a Sump Pump on Your Property
A sump pump is a device installed in a basement or crawlspace to prevent water buildup from rainwater, snow melt, or even burst pipes. Its function is to suck water out of a cleverly designed sump or pit and flushes it away from your home or building to keep everything dry. Without a functioning sump pump, water can accumulate in the basement or crawlspace, leading to structural damage and a host of other problems. 
Want to know if your house or property needs a sump pump? Here are some of the signs:
Frequent Flooding
Do you dread the squelch of a damp carpet beneath your feet after a heavy rain? If your basement or crawlspace has a history of frequent or severe flooding, installing a sump pump is a good idea to prevent future water damage to your property and belongings.
High Humidity Levels
If the basement or crawlspace is often damp and humid, a sump pump can help reduce moisture levels, preventing the growth of mold and mildew. If left unmanaged, these could cause unwanted health risks.
Signs of Moisture
If you notice water stains, peeling paint, or efflorescence (a white, chalky substance) on the walls or floor of your basement or crawlspace, these could be signs of excess moisture that a sump pump could help manage.
Located in a Flat or Low-Lying Area
Homes located in flat or low-lying areas where water tends to accumulate may benefit from a sump pump. Don't wait until your place gets flooded before considering a sump pump installation in your home or property.
Foundation Cracks
If there are cracks in the foundation of your home where water can seep in, a sump pump can help keep the area dry. Look for bubbling in the paint to check for leaks and other areas with water presence.
Space Made for a Sump Pit
If your home already has a sump pit (a hole designed to collect water), it's a clear sign that a sump pump should be installed. This is common in newer homes where sump pits are often added during construction to keep up to date with new structural best practices.
Remember, it's always a good idea to consult with a professional plumber to evaluate your home's specific needs and determine the most effective solutions. Transou's can survey your area and share a professional assessment of your plumbing needs, sump pump included.
Must present the coupon when scheduling work, this coupon can not be combined with another coupon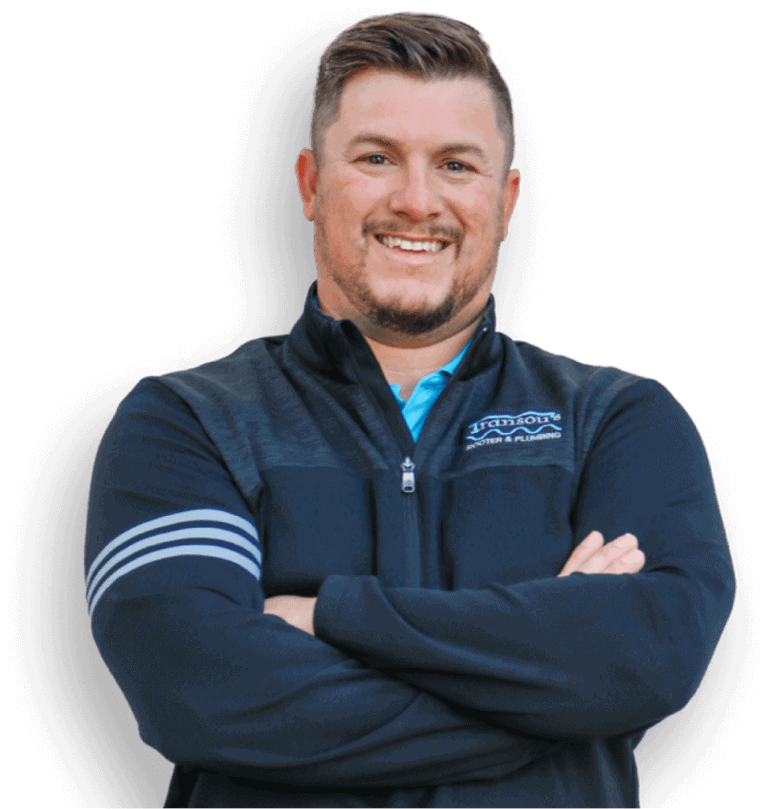 Experience The Benefits of Having a Sump Pump
This could be you: as a storm rolls into town, you're sitting back and relaxing, confident in your home's flood defenses because you've got a sump pump installed. Here's how a sump pump could transform your home and life: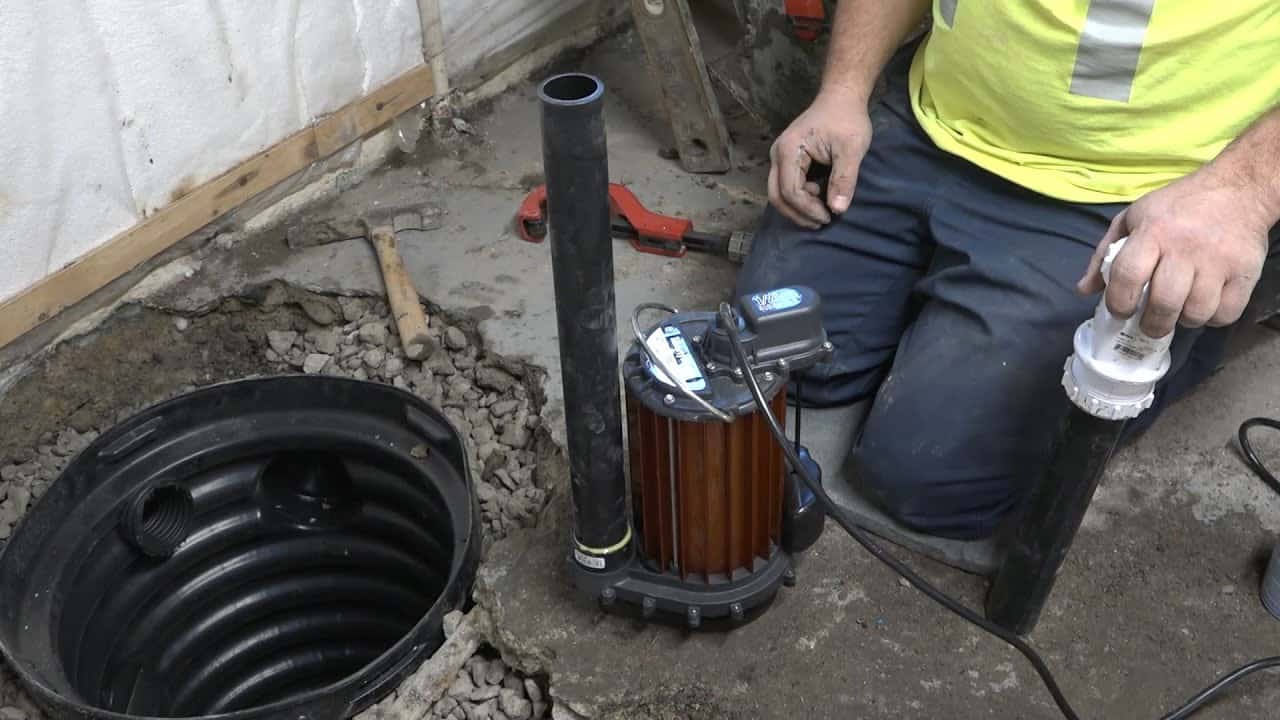 Protection From Floods: Does your neighborhood often see heavy rainfall or snow melt? If you live in Greensboro, NC, the answer is yes. A sump pump is an absolute lifesaver because it works tirelessly to whisk away any unwelcome water. Forget about having a mini-lake in your basement after a storm.
Mold-Free Home: A dry basement isn't just pleasant; it's healthier, too. By keeping dampness at bay, a sump pump is your ally in fighting off mold and mildew. It's more than just plumbing-it's about protecting the health of everyone in your household or property.
Prevent Water Damage: Nothing sucks more than getting your beloved belongings destroyed by water. If you want to protect your precious antiques, gadgets, personal records, or family memorabilia, get a sump pump for your basement.
Solid Foundation: Think of a sump pump as the knight in shining armor for your home's foundation. It banishes excess water, protecting your foundation from water damage. Your house will stay structurally sound, safeguarding your long-term investment.
Boost Your Home's Worth: A well-maintained sump pump isn't just functional; it's a real selling point. A home safeguarded against water damage? That's a feature that could bump up your property value.
Be Worry-Free Despite The Weather - Call Transou's For Sump Pump Services!
Are you ready to transform the way you experience rainy days? Believe in what a sump pump can do and bask in the comfort and security it brings to your home. Get in touch with Transou's Plumbing & Septic to check how a sump pump can be installed on your property. Or if you've got a sump pump in need of repair, call us too.
Armed with years of experience and an unwavering dedication to stellar service, Transou's Plumbing & Septic is Greensboro, NC's go-to resource for sump pump solutions. From installing brand new units, and repairing existing setups, to offering expert advice, our team is always ready to help protect your home from potential water damage.
Don't let your basement or crawlspace be at the mercy of the next rainstorm. Make a move today! Dial us at (336) 276-0388 to schedule your appointment or ask for a free quote. 
Got Plumbing Questions? We're Answering Most Common Questions Here!
A sump pump serves as your home's flood control squad. It's strategically installed in your basement or crawlspace where it monitors for any excess water. If it spots trouble, it jumps into action, pumping the water away from your house. It's your first line of defense against water damage, foundation issues, and mold and mildew that love damp spaces.
At Transou's, we work with a range of sump pump types to best suit your home's needs, from submersible to pedestal pumps. We're here to guide you on the perfect fit for your property based on factors like the size of your space, the water table level, and your budget.
The signs of a sump pump in distress can range from strange noises to erratic behavior. If you've noticed your sump pump running continuously, not kicking on when it should, or if it's more than 10 years old, give us a call. We'll do a thorough check and recommend whether it's time for a replacement.
While a sump pump is a no-brainer for flood-prone homes, it can be a smart move even if you've never experienced water problems. Unexpected issues like a pipe burst, rapid snowmelt, or a surprise downpour can happen to anyone. A sump pump is your safety net against these unpredictable situations.
Transou's Plumbing & Septic is dedicated to providing excellent plumbing services to every home or business. With over 70 years of combined expertise, commitment to fair pricing, and a long list of satisfied customers, we're the undeniable choice for sump pump services in Greensboro, NC. See the difference for yourself - call us today.