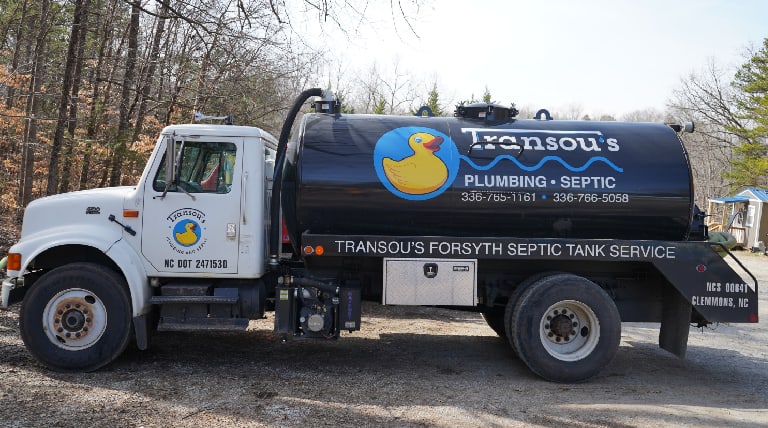 Can you smell a hint of the sewers in your property? Perhaps your shower is continuously backing up, leaving a soggy mess behind? Or maybe there's a squishy patch in your yard that never seems to dry up? Although these issues may seem unrelated, they can all trace their roots back to one common issue: poor wastewater management.
When your wastewater system drops the ball, it doesn't go unnoticed. Sink drains refuse to swallow water, toilets resist the flush, and overall, it's a situation you'd like to hit the escape button on ASAP. So, how can you dodge these nightmare scenarios? One proven solution is investing in a septic system for your commercial or residential property.
By fitting your Greensboro, NC property with a septic system, you're putting the reins of wastewater management back into your hands. Say goodbye to unpleasant odors, stubbornly clogged drains, and marshy outdoor spaces-your rooms will exude freshness and nothing else. Make this dream a reality by bringing Transou's Septic Services on board for your property's needs.
The Case for Septic Services
Why Your Property Needs It
We all want a life devoid of awkward smells and uncooperative drains. Transou's Septic Services is your gateway to a cleaner, more efficient living space, both for residential and commercial purposes. Here's what's in store for you:
Fresh Surroundings
No more whiffs of unwanted odors floating around your property. A well-planned and diligently maintained septic system will neatly manage and treat your wastewater, separating solids from liquids and effectively preventing unpleasant smells from lingering.
Smooth-Flowing Drains
Say goodbye to the days of slow drains, noisy pipes, and frequent blockages. A well-functioning septic system guarantees unimpeded wastewater movement, enabling your sinks, showers, and toilets to run seamlessly without any hitches.
A Well-Preserved Landscape
Preserve your favorite footwear and maintain the aesthetics of your yard by eliminating the soggy patches near your drain field. An effective septic system shields your landscape from water logging, ensuring its beauty remains intact and the soil healthy.
Environmentally Responsible
Opting for a septic system is a nod towards eco-consciousness. Such systems efficiently treat wastewater, steering clear of local water source contamination and reducing your environmental impact, all the while halting the spread of water-borne diseases at your place.
Cost Savings
The septic system is your passport to dodge monthly sewer fees related to public sewer system connectivity. Plus, with regular maintenance and pumping, your septic system can deliver optimal performance for several years.
Investing in a septic system can transform your environment into a clean, inviting, and enjoyable space.
Must present the coupon when scheduling work, this coupon can not be combined with another coupon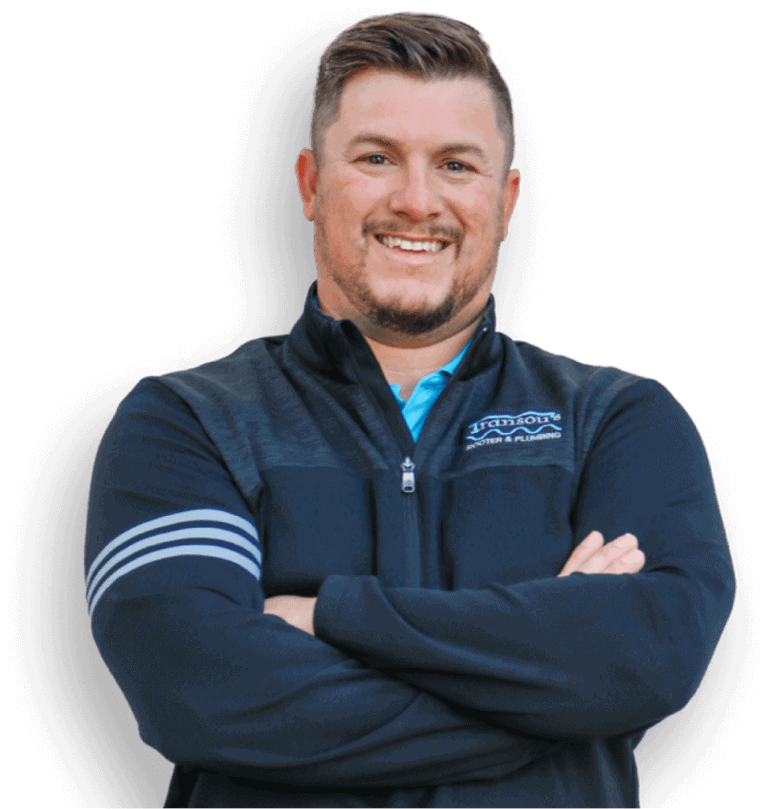 Transou's Septic Services For Homes and Businesses
Understanding the unique needs of residential and commercial properties when it comes to septic systems is our forte. That's why we've tailor-made our septic services to cater to both categories.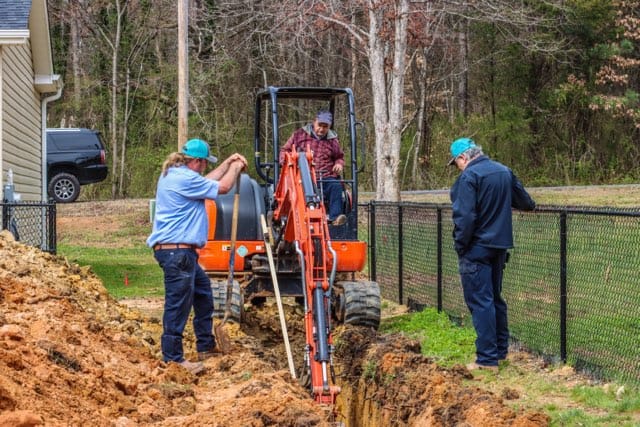 Residential Septic Services
We provide a complete range of septic tank pumping, inspection, installation, and repair services for your septic tank system. Our ultimate reward? Homeowners like you feeling the satisfaction of a flawless plumbing system. Our mission is to upgrade your home life quality by eradicating your wastewater worries.
Commercial Septic Services
Businesses don't have the luxury to pause operations due to an unpleasant issue. We provide a comprehensive range of commercial septic services and pumping services to meet the unique needs of businesses and commercial properties in Greensboro, NC.
Transou's Septic Services
The Gold Standard in Greensboro, NC
When it comes to septic services in Greensboro, NC, we're all about delivering top-tier results. Here's what sets us apart:
70+ Years of Experience
Transou's is a household name when it comes to professional plumbing and septic solutions and quality service. We won't be in business this long if we weren't doing something right!
The Proactive Approach
We'll collaborate with you to devise a custom pumping and inspection schedule to ensure your septic system runs like clockwork.
Bespoke Septic System Designs
Whether you need a fresh septic system installation or a replacement, our team is at your service to craft a system that suits your property's specific needs.
Quality Materials and Timely Installations
Our promise includes using premium materials for septic system installations. With our expertise and attention to detail, your septic system is built to last.
Navigating Local Regulations and Permits
Dealing with regulatory requirements for septic system installations can be a handful. Fortunately, Transou's is proficient in local regulations and permit prerequisites in Greensboro, NC.
Transparent Quotes and Competitive Pricing
When you choose us, we promise a clear, detailed quote, leaving no room for surprise charges or hidden fees.
Be Proactive - Schedule an Appointment and Enjoy a Problem-Free Septic System!
Don't wait until you're knee-deep in a plumbing crisis before reaching out to Transou's Plumbing & Septic. Schedule an appointment with us to discuss which septic services will best suit your property. You can trust our dedicated team to guide you through the process from start to finish, handling all the fine details. Focus on enjoying the peace of mind that comes with a well-managed property with a reliable wastewater system.
Reach out to us today at (336) 276-0388 to schedule an appointment or request a free estimate for our professional septic services in Greensboro, NC. Leave behind the troubles of soggy yards, stubborn flushes, and clogged pipes. Embrace a future that includes Transou's septic services - the sure-fire way to handle wastewater efficiently and effectively.
Got Plumbing Questions? We're Answering Most Common Questions Here!
Well, most folks recommend giving your septic tank a good cleanout every 3 to 5 years. Of course, this isn't a hard and fast rule, as things like the size of your tank, how many people you've got in your household, and how much water you use can change things up. Best bet? Have a chat with a professional who can give you the skinny on your personal pumping timetable.
Keep your senses on alert! If there are odd, nose-wrinkling smells wafting around your property, drains that seem to be on a go-slow strike, weird gurgling noises from your plumbing, uninvited pools of water popping up in your yard, or (the horror!) sewage making an unwanted appearance in your home, it's high time you gave the septic service experts a call. We'll swoop in for an in-depth inspection and fix whatever needs fixing.
You've hit on a biggie! Choosing the right products can make a big difference in keeping your septic system happy. Go for those that are biodegradable and septic-safe when picking out household cleaners, laundry detergents, and personal care items. And remember, toilets aren't trash cans! Don't send non-biodegradable stuff like wipes, feminine hygiene products, or paper towels for a swim down there. They're notorious for causing nasty clogs.
While you can certainly do a bit of DIY maintenance - like being mindful of your water use, fixing leaky faucets or toilets pronto, and avoiding pouring grease or harsh chemicals down the drain - the heavy-duty stuff is best left to us pros. We're talking things like inspecting your septic tank, giving it a good pump, or handling repairs. We got your back!
Stay calm, my friend. The first step is to reach out to us at Transou's immediately. We've got a 24/7 emergency response team ready to swoop in and save the day.
Remember, if you've got questions about your septic system, there's no better place to get your answers than from a true professional. Here at Transou's Plumbing and Septic, we're always ready to provide personalized advice and tailor-made solutions for your septic system needs in Greensboro, NC.