The sewer line is one of the most important parts of the infrastructure in North Carolina. An underground network of pipes carries wastewater from your home's front yard to the city's sewer main. These pipes are usually buried about 10 to 12 inches deep. Thus, what's happening below with those pipes is usually unknown to most of us unless something goes wrong with these sewage systems.
A broken or leaky sewer line can cause all sorts of problems, from sewage backups to contaminated water supplies. That's why it's crucial to have your sewer line regularly inspected or replaced in your Greensboro, NC location.
Transou's Sewer Liner Replacement Service is a simple and easy way to keep your home or business clean, safe, and healthy.
We, at Transou's Plumbing & Septic Greensboro, understand the importance of having quality sewer lines that can last for a long time and will give you peace of mind throughout the years. We know the means of locating, installing, repairing, and preventing the sewer line components in as little time as possible without damaging your property. We make it possible to get the job done in an instant.
If you are having issues with your old sewer lines or you just want an expert to inspect your system to ensure it's working in its optimal shape, then don't hesitate to schedule a call with us.
Give us a call at 336 893-6516 for Professional Sewer Line Replacement Service in  Greensboro, NC, and nearby areas.
Must present the coupon when scheduling work, this coupon can not be combined with another coupon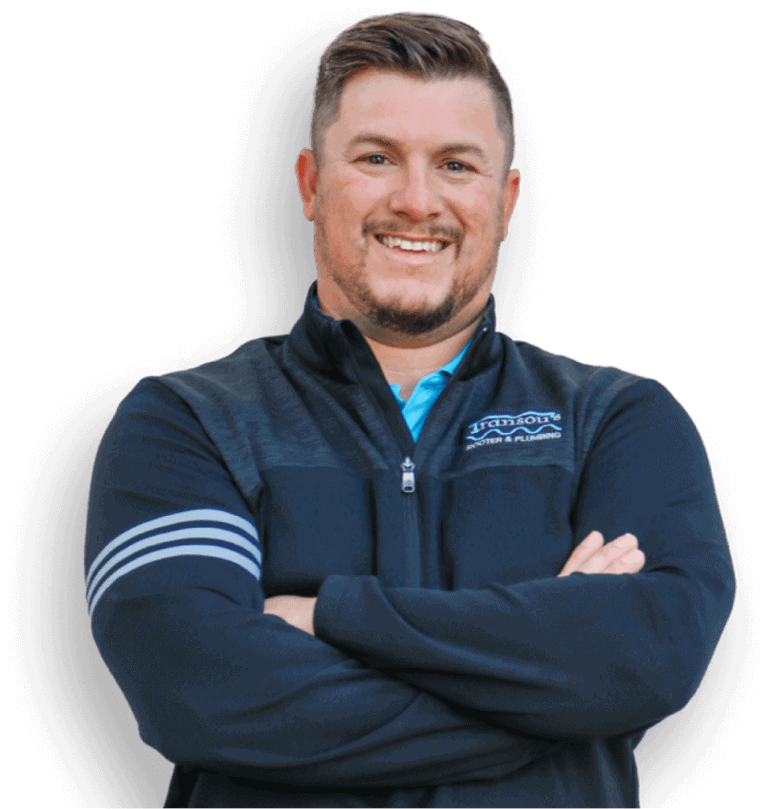 When Is the Right Time to Replace Your Sewer Line?
Sewer lines are one of those things that home and property owners in Greensboro, NC often forgets about not until a problem persists. Many people don't even know when their sewer line was last replaced or what condition it is in.
As a matter of fact, sewer lines should be replaced depending on the material they are made of. Different materials have different lifespans. In general, if your home is over 50 years old, you should consider replacing your old pipes. If you're not sure whether it's time to replace your sewer line, get an expert to help you by inspection.
Sewer Line Replacement Service: That's Fast, Affordable, and Reliable
If you're in need of a sewer line replacement in Greensboro and the NC Triad area, but dread the thought of dealing with the hassle and expense, call Transou's Plumbing & Septic right away. We offer a fast, affordable, and reliable solution that will have your lines functioning like new in no time, so you can rest assured knowing that you're making the best decision for your home or business.
Contact us today to learn more about our sewer line replacement service!
DON'T STRESS OUT OVER A BROKEN SEWER LINE
Schedule a service now: 336 893-6516
Mon-Fri 8 am - 5 pm (Greensboro, NC)
Most Popular Sewer Line Replacement Services
✅ Residential Sewer Line Replacement

Toilets, sinks, and bathtubs— are all connected to the same line. When any of these fixtures get clogged, your pipes can become backed up and may cause overflow. Sewer lines are constantly working, dealing with all the waste, debris, grease, and oils which can lead to collapsing sewer systems or may cause them to decay over time. The best way to prevent this is to replace the sewer line when it is already showing signs of problems, such as a slow drain.
We will replace your entire sewer line from the city main to your home's foundation. This will help prevent future problems with your plumbing system.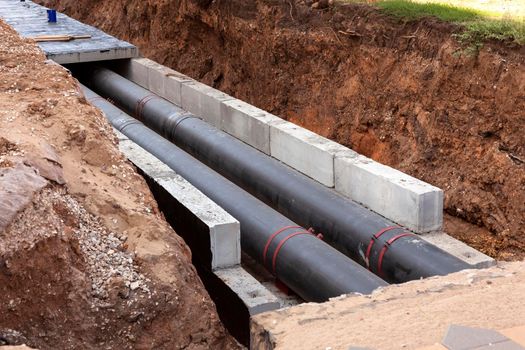 ✅ Commercial Sewer Line Replacement
Commercial properties often have more than one toilet or sink connected to their sewer line. When any of these fixtures gets clogged, it can cause a backup in your system, leading to expensive repairs or flooding. A proper commercial sewer line replacement will help prevent this from happening in the future.
Got Plumbing Questions? We're Answering Most Common Questions Here!
If your sewer line is more than 50 years old or when it's failing to function more appropriately than usual, then it's time to start thinking about replacing it. The pipe can become brittle, causing cracks or leaks in the line. It can also become clogged with roots from trees or other plants that have grown into the ground near your property. These roots can grow through your pipe, cause severe damage to your home's foundation, and create a health hazard by allowing waste water to leak into the soil around your home.
Here are some warning signs that indicate that you need sewer line replacement:
A bad smell coming from under your sink or toilet
The water in your toilet bowl is overflowing
Water slowly leaks from under your house or into the yard
You notice slow drainage
Your yard is too soft or wet
You've noticed that your water bill has risen unexpectedly
Trenchless pipe replacement involves digging up only the section of pipe that needs to be replaced. This means you can keep your lawn, shrubs, and trees intact while repairing or replacing your sewer lines. The process is comparatively more efficient and cost-effective than the traditional trench-digging method because it causes less damage to your property.
Your sewer lines are the lifeline of your home, so it's important that they stay clean and free from debris. Suppose you want to keep your sewer lines clean. In that case, we recommend scheduling preventative maintenance services once every year or two by a professional plumber to prevent any blockages or clogs from occurring. We can help you clean up your yard if there are any issues with roots growing into your pipes or other damage caused by erosion or flooding.
The best way to prevent roots from growing into your pipes is by installing root barriers around your home. A root barrier can help prevent roots from growing into the pipes. It is usually made of Plastic sheets, corrugated fiberglass, and fabric that are buried atleast 3 feet underground.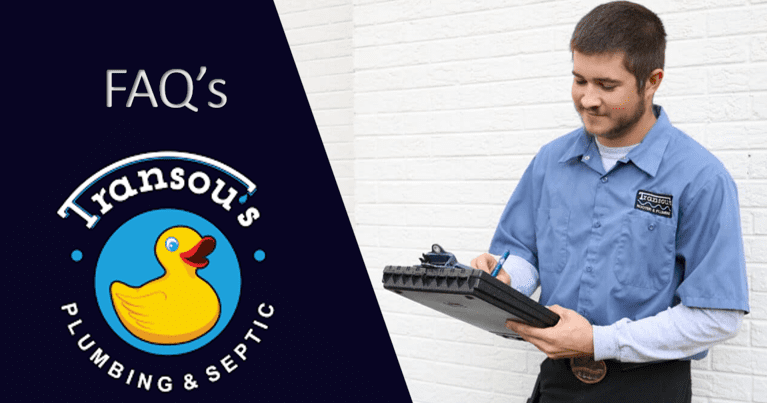 Don't take our word for it! Hear it from our customers.