Have you ever faced a septic nightmare? You're going about your day, enjoying the simple pleasures of life, when suddenly... The air becomes rancid, your drains refuse to cooperate, and your yard becomes an unsightly disaster zone. It's a horrifying ordeal that Greensboro residents dread.
But fear not, Transou's Septic Pumping Service is what you need to free you from the clutches of septic system disasters. Our team of seasoned septic technicians, armed with powerful pumping equipment and years of experience, will take care of all the sludge and buildup that have wreaked havoc in your life.
By choosing our septic system pumping service, you're granting your system a fresh lease on life. You'll ensure optimal performance, ward off costly repairs, and safeguard the environment against potential contamination. Think of it as a spa day for your septic system.
So why wait for a septic catastrophe to strike? Take control of your septic system and embrace the peace of mind that comes with a professionally pumped tank. Find out how our septic pumping services can banish your septic nightmares into distant memories so you can regain full control of your day-to-day life.
Signs You Need Immediate Septic Pumping
Are you noticing some unsettling signs around your property that make you suspect it's time for a septic pumping service? This is how you know that your septic system is due for some much-needed pumping or septic tank repair:
Slow Drains and Backups
Have you ever experienced the frustration of watching water take forever to drain from your sinks, showers, or toilets? Or worse, have you had the unfortunate surprise of backups occurring more frequently? These are clear signals that your septic tank is reaching its capacity and needs thorough pumping so it can work properly.
Foul Odors
Ah, the unmistakable stench that can invade your nostrils. If you've noticed unpleasant odors lingering near your drain field or septic tank area, it's a definite sign that your tank is crying out for attention. The accumulation of sludge and solid residue can release unpleasant smells that can't be ignored.
Lush and Spongy Yard
Did you stumble upon a particularly lush, green, or spongy area in your yard, especially near the septic tank or drain field? This unexpected burst of vibrant growth could be an alarming sign of wastewater pooling in the soil. Your septic system might be overwhelmed or, worse yet, facing a potential failure.
Gurgling Sounds
Listen closely. Do you hear unusual gurgling noises coming from your plumbing fixtures, like the toilets or drains? These gurgles can be quite persistent and indicate that something isn't right with your septic system. When the tank is full and can't accommodate the proper flow of wastewater, the air gets trapped, causing these disruptive sounds.
Sewage Backup or Standing Water 
Brace yourself. If you're facing the nightmare of sewage backup in your drains or even worse, witnessing standing water in your yard, it's time to take immediate action. These signs signify a severe septic system failure, and prompt septic service is crucial to prevent further damage and protect your property and health.
Don't turn a blind eye to these warning signs. Ignoring them could lead to extensive repairs, system malfunctions, and potential contamination. Reach out to the trusted experts at Transou's Plumbing & Septic to schedule a professional septic pumping service.
Must present the coupon when scheduling work, this coupon can not be combined with another coupon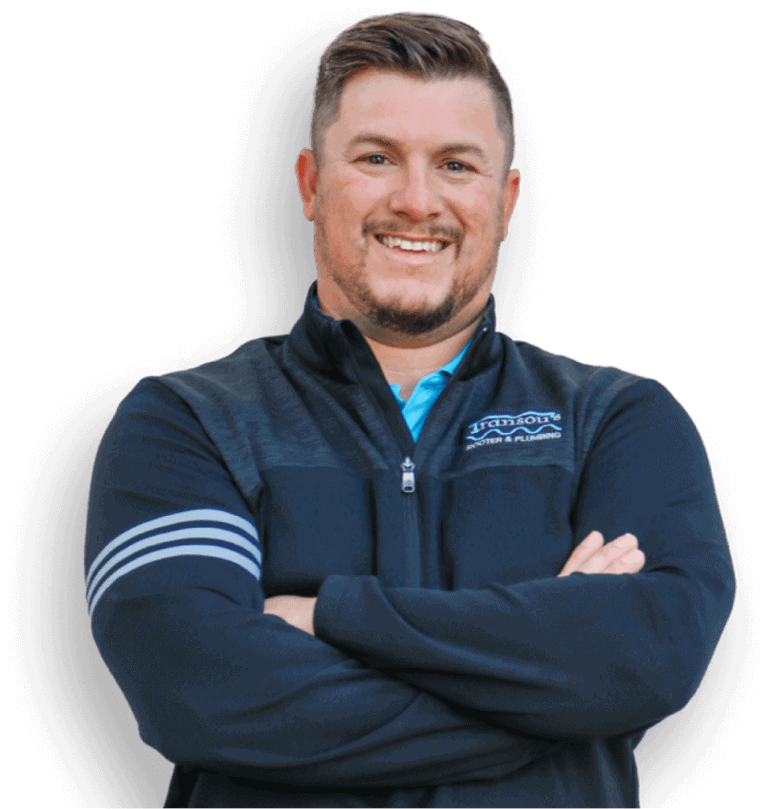 Don't Delay - Get Your Septic Tank Pumped Before It's Too Late
Why wait until your septic system troubles escalate into a full-blown nightmare? Take charge of the situation and give your system the care it deserves today. With Transou's Plumbing & Septic, you have a dependable partner by your side, ready to manage all your septic pumping needs.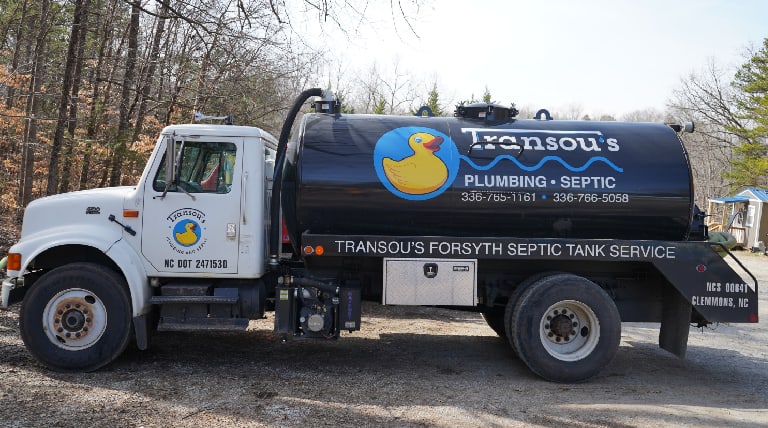 By addressing the signs indicating the need for septic pumping promptly, you'll reap numerous benefits. Imagine saying goodbye to slow drains, foul odors, and the risk of backups. Picture a yard that is free from spongy patches and the anxiety of sewage backup. With our professional septic pumping service, you'll restore optimal performance to your system, prevent costly repairs, and safeguard your property and health.
But remember, time is of the essence. Septic issues won't magically disappear on their own. That's why we urge you to take action and give us a call at (336) 276-0388. Book your septic pumping service with Transou's Plumbing & Septic today to secure a spot. Emergency septic tank services are available 24/7.
Got Plumbing Questions? We're Answering Most Common Questions Here!
Well, this depends on the variables: tank size, household size, consumption habits, and so on. Most service providers will recommend pumping your septic tank every 3-5 years. But it's better to consult our team of experts to determine the ideal pumping schedule for your specific property.
Neglecting septic pumping can lead to a variety of issues. As the tank fills up, solids and sludge accumulate, causing blockages, slow drains, foul odors, and potential backups in your plumbing system. It can also put excess strain on your drain field, leading to costly repairs or system failure.
Once again, this depends on the variables like tank size, household size, and amount of buildup. In most cases, our septic technicians can complete the pumping process within a few hours. However, larger tanks or those with significant buildup may require additional time.
We don't advise it. Our team has the necessary equipment, expertise, and knowledge to handle the process safely and effectively. We also ensure proper disposal of the waste in compliance with environmental regulations so we highly recommend booking our professional septic pumping and cleaning services.
Septic tank services are essential for maintaining a healthy and efficient septic system. It helps remove accumulated solids and sludge, preventing nasty clogs and unwanted backups. Regular pumping also extends the lifespan of your system, reducing the risk of costly repairs while promoting a cleaner environment.