Did you know that contaminated water from the public water supply can find its way back into your home's water supply?
It's a sneaky one, called backflow, turning clean water sources foul and is a growing concern for households throughout Clemmons, NC.
Backflow, a covert issue, occurs when contaminated water reverses its path, infiltrating your home's water lines. When backflow strikes, it opens the door to potential health risks by compromising the purity of your water. Kind of unsettling, isn't it?
But there's no need to be alarmed. Our team at Transou's Plumbing & Septic is ready to manage this hidden household threat. Our team at Transou's Plumbing & Septic is primed and ready to tackle this under-the-radar threat. With a crew of skilled professionals, we're all about protecting your home and loved ones from the risks of backflow. We'll do a deep-dive into your property, spot any vulnerabilities, install reliable backflow prevention devices, and stay on top of regular maintenance for continued security.
So, with us in your corner, you can breathe a sigh of relief. Your family's water supply will remain as pure as it should be. Rely on Transou's Plumbing & Septic to keep your water safe and your family healthy.
Could Backflow be Troubling Your Home? Spot the Red Flags and Secure Your Water Supply
Backflow can be a serious threat to your home's water supply, which is why you should know the signs that it might be happening. Let's run through some typical warning signs of backflow you should be alert to:
Odd-colored water: Notice any peculiar color changes in your water? Instead of appearing clear, is your water the shades of brown, yellow, or red? This could signal backflow. 
Unpleasant smell or taste: If your water suddenly carries a robust, bad odor or taste, it could mean that contaminants from backflow are present. Keep an eye out if your water begins to smell like sewage or chemicals or starts to have an earthy or metallic flavor.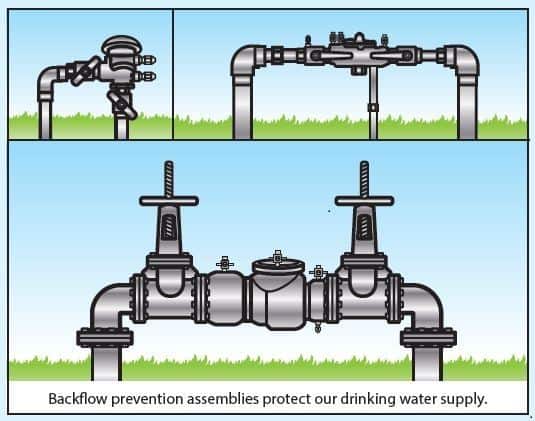 Dropped water pressure: Experience an unexpected dip in water pressure? It could be a sign of backflow at work. This could result from a pipe failure or alterations in the pressure of the water system, enabling tainted water to seep back into your home's supply.
Strange noises: Pay attention to any unusual sounds emanating from your plumbing system, like gurgling or clanking. These might suggest that air or pollutants are infiltrating your water supply due to backflow.
Visible impurities: Spotting particles or sediment in your water could suggest that pollutants have breached your water supply through backflow. You can check this when you fill a glass or tub.
Unforeseen health issues: Should any household members start to deal with sudden and unexplained gastrointestinal problems, such as nausea, vomiting, or diarrhea, it might be due to water contamination from backflow.
Should any of these signs arise, it's vital to take action right away. Reach out to a trusted professional plumbing service like Transou's Plumbing & Septic for a thorough diagnosis and solution.
Must present the coupon when scheduling work, this coupon can not be combined with another coupon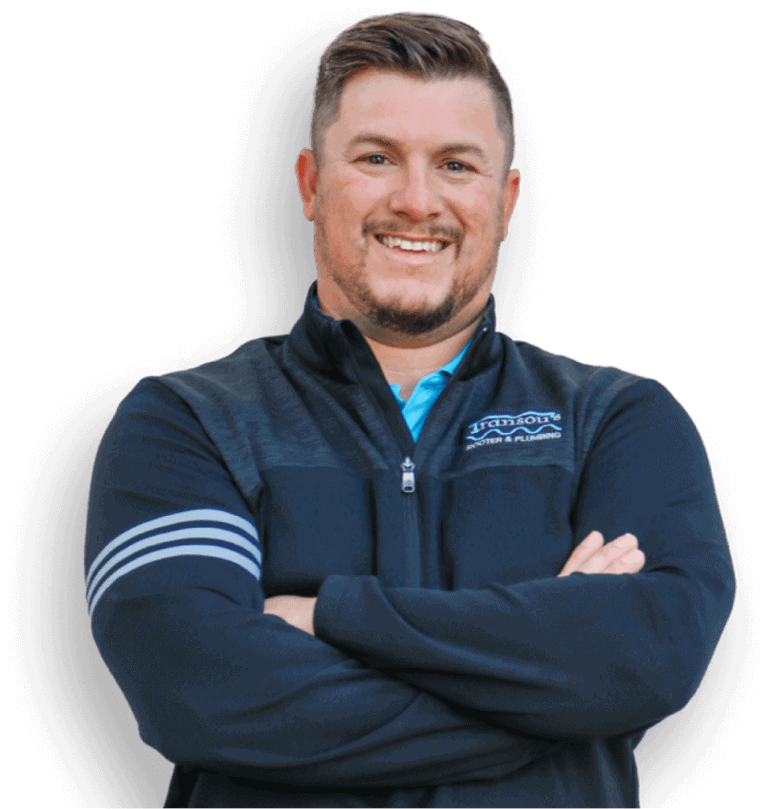 Our Reliable Backflow Prevention Solutions
Transou's Plumbing & Septic provides an exhaustive array of backflow prevention services tailored to your distinct requirements. Here's a rundown of the extensive services we offer:
Backflow Device Inspection
Regular checks of your backflow prevention devices are crucial to their proper operation. Our certified pros use advanced tools to precisely test your devices, ensuring compliance with all requisite regulations.
Backflow Device Installation
Whether you're establishing a new system or upgrading an obsolete one, our team has got you covered for all backflow device installation needs. We'll help you select a suitable device for your property and confirm its accurate installation for peak performance.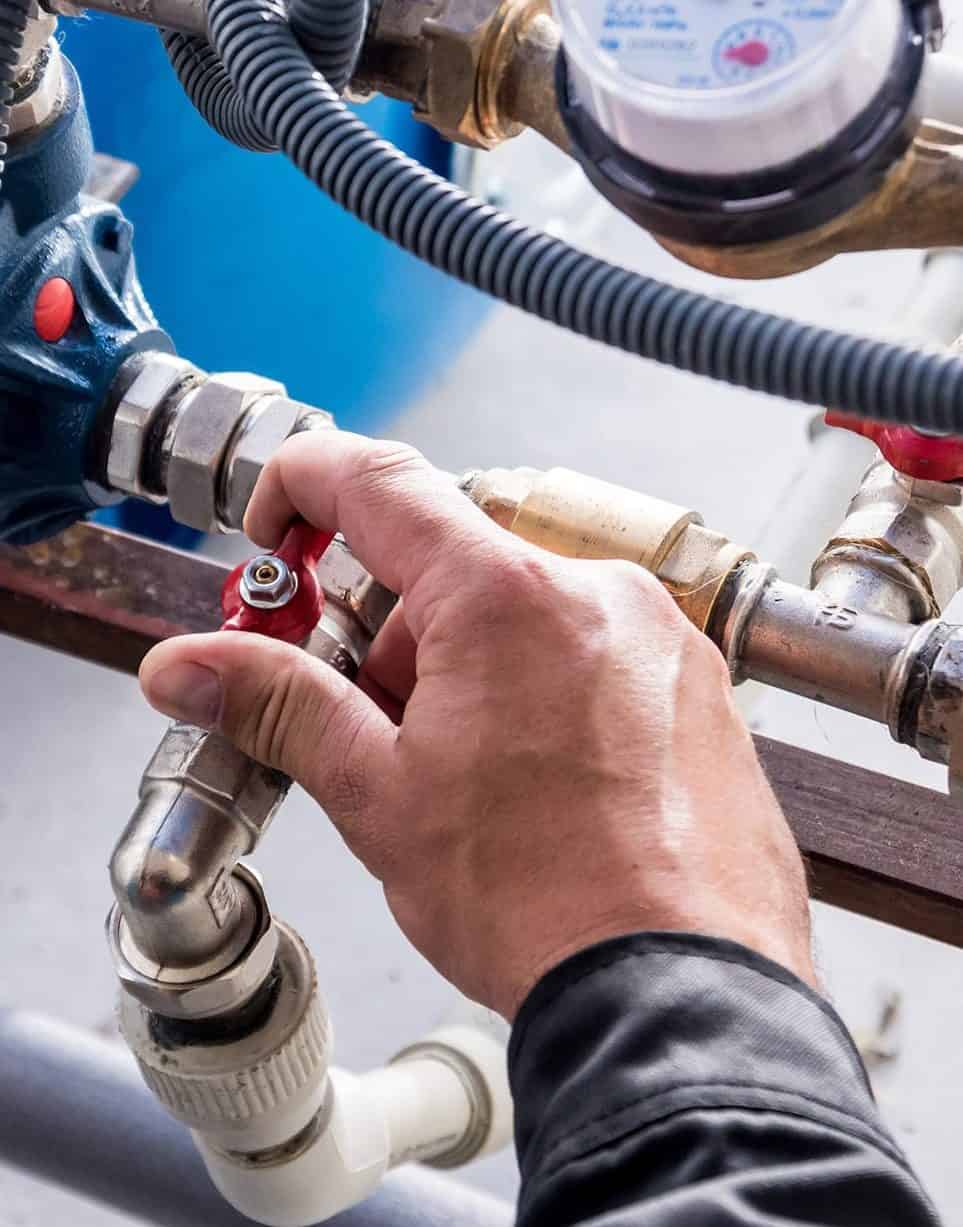 Backflow Device Repair
Should your backflow prevention device be acting up or damaged, our technicians can identify the problem and offer prompt, efficient repairs to reinstate functionality and safeguard your water supply.
Preventive Maintenance
Routine maintenance is key to prolonging your backflow prevention system's lifespan and averting expensive repairs. Our technicians can carry out preventive maintenance, including cleaning, fine-tuning, and replacing worn parts, to ensure your system remains in top shape.
Turn to Transou's Plumbing & Septic for backflow prevention services in Clemmons, NC. Reach out to us to set an appointment or to learn more about our wide range of services.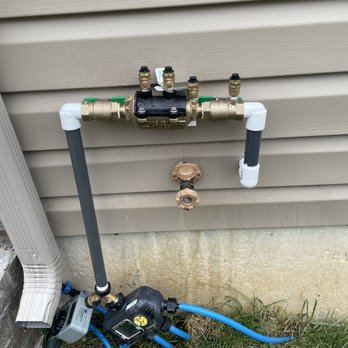 Transou's Plumbing & Septic: Your Dependable Backflow Specialists
When dealing with backflow prevention, it's crucial to team up with seasoned professionals who recognize the importance of securing your water supply. Enter Transou's Plumbing & Septic. As your go-to backflow experts, we're committed to offering superior service and tranquility for homeowners in Clemmons, NC. Here's why you can trust us:
70+ Years Track Record: We come with years of industry experience, making us experts in backflow prevention management, from installations to repairs and maintenance.
Full Spectrum of Services: We provide an all-encompassing variety of backflow prevention services, including device testing, installations, repairs, and yearly inspections, ensuring your system remains at its peak performance.
Superior Workmanship: We take pride in delivering top-notch work, using premium materials and up-to-date industry practices to ensure your backflow prevention system's effectiveness and durability.
Unparalleled Customer Service: Your contentment is our topmost priority. Our approachable staff will respond to your questions, address your concerns, and offer proper assessments for your backflow prevention needs.
Prompt Response: We appreciate the urgency of backflow issues and pledge to offer swift, efficient service, so you can rest assured that your water supply is protected.
Don't delay or compromise when it comes to backflow prevention. Rely on the experts at Transou's Plumbing & Septic to safeguard your water supply.
Want to Secure Safe and Clean Water? Reach Out To Transou's For Your Backflow Prevention Needs!
Backflow prevention is a key component in keeping your drinking water safe and clean. Neglecting this critical mechanism can have dire consequences, such as water contamination and subsequent health hazards for your family. So, don't let potential backflow issues slide under the radar.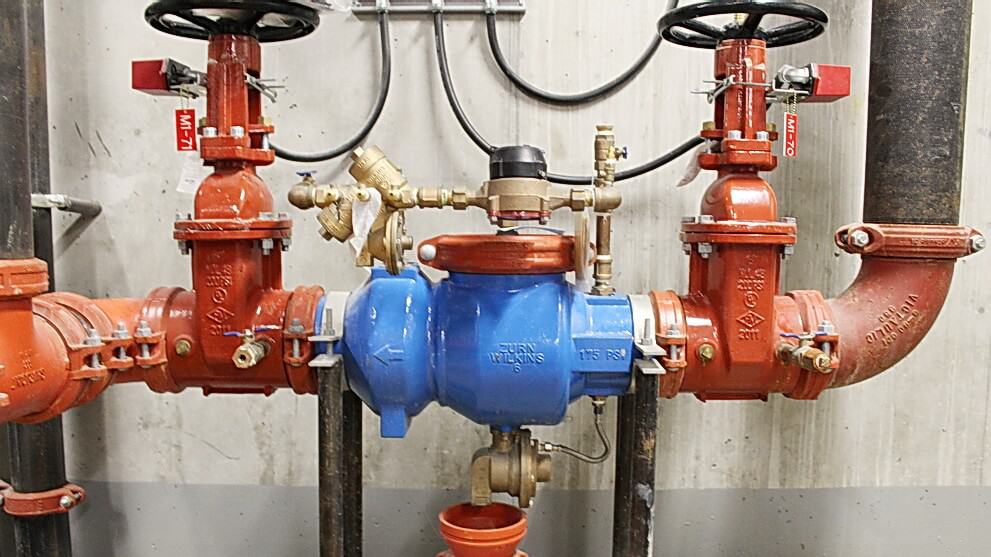 Transou's Plumbing & Septic extends top-tier backflow prevention services, committed to shielding your home and the broader Clemmons, NC community. We're passionate about fortifying your home against backflow threats, offering you the peace of mind that your water supply is uncompromised and secure.
Ready to safeguard your home and those dear to you? Call Transou's Plumbing & Septic today at (336) 276-0388 to book a consultation and experience the satisfaction of proper backflow prevention services.
Got Plumbing Questions? We're Answering Most Common Questions Here!
Backflow prevention is safeguarding your home's water supply from contamination due to the reversal of water flow. It involves the installation, maintenance, and repair of backflow prevention devices that block tainted water from flowing into your clean water supply.
Backflow prevention is crucial because it protects your drinking water and your health. In instances where water pressure drops or is altered, there's a risk of contaminated water backflowing into your clean water supply, potentially leading to serious health hazards.
It is recommended that backflow prevention devices be tested annually. Regular testing ensures they are functioning correctly and meeting the necessary safety regulations.
A comprehensive backflow prevention service usually includes testing, installation, repair, and annual inspection of backflow prevention devices. Additionally, it may involve routine maintenance, such as cleaning, adjusting, and replacing worn components to keep your system working optimally.
It's important to contact a trusted and certified plumbing service for your backflow prevention needs. Transou's Plumbing & Septic has a team of certified technicians experienced in backflow prevention and capable of ensuring the safety of your home's water supply.