Residential Plumbing Services Experts
Have you ever wondered, "Why do plumbing problems always happen at the worst possible time?" You could be showering when the hot water suddenly runs out. Or you could be washing your hands when the sink stops draining. 
A well-functioning plumbing system is essential for a comfortable and hassle-free home. So dealing with residential plumbing issues can be a real headache, causing unexpected disruptions and even costly damage to your home. Not to mention, it takes time and money to get those plumbing issues fixed.
At Transou's Plumbing & Septic, we understand the frustration of homeowners like you and we are here to help you say goodbye to those annoying plumbing problems. We have been committed to keeping your home's plumbing in A+ shape for the past 70 years so families in Clemmons, NC can enjoy their day without worrying about leaks, clogs, or drains.
Common Residential Plumbing Issues We Can Fix
Dealing with frustrating plumbing problems can disrupt your daily lives. But Transou's Plumbing & Septic has you covered. Here are some common issues we can resolve for you:
Clogged Drains and Sewers
Let's start with one of the most common plumbing issues: clogged drains and sewers. We know how frustrating it can be to deal with a backed-up sink or shower drain. Food particles, hair, soap scum, and even foreign objects can quickly accumulate and cause a clog. But fear not, because we've seen it all and we're here to help.
Our team of expert plumbers has the tools and expertise to fix even the most stubborn clogs. From the kitchen sink to the bathroom tub and shower, we'll take care of those blockages for you. Even toilet clogs and gross sewer lines are no match for us. With our professional drain and sewer cleaning services, you can say goodbye to those annoying clogs and enjoy your daily routines like you should. No more standing water, slow drains, or foul odors - just a clean and efficient plumbing system.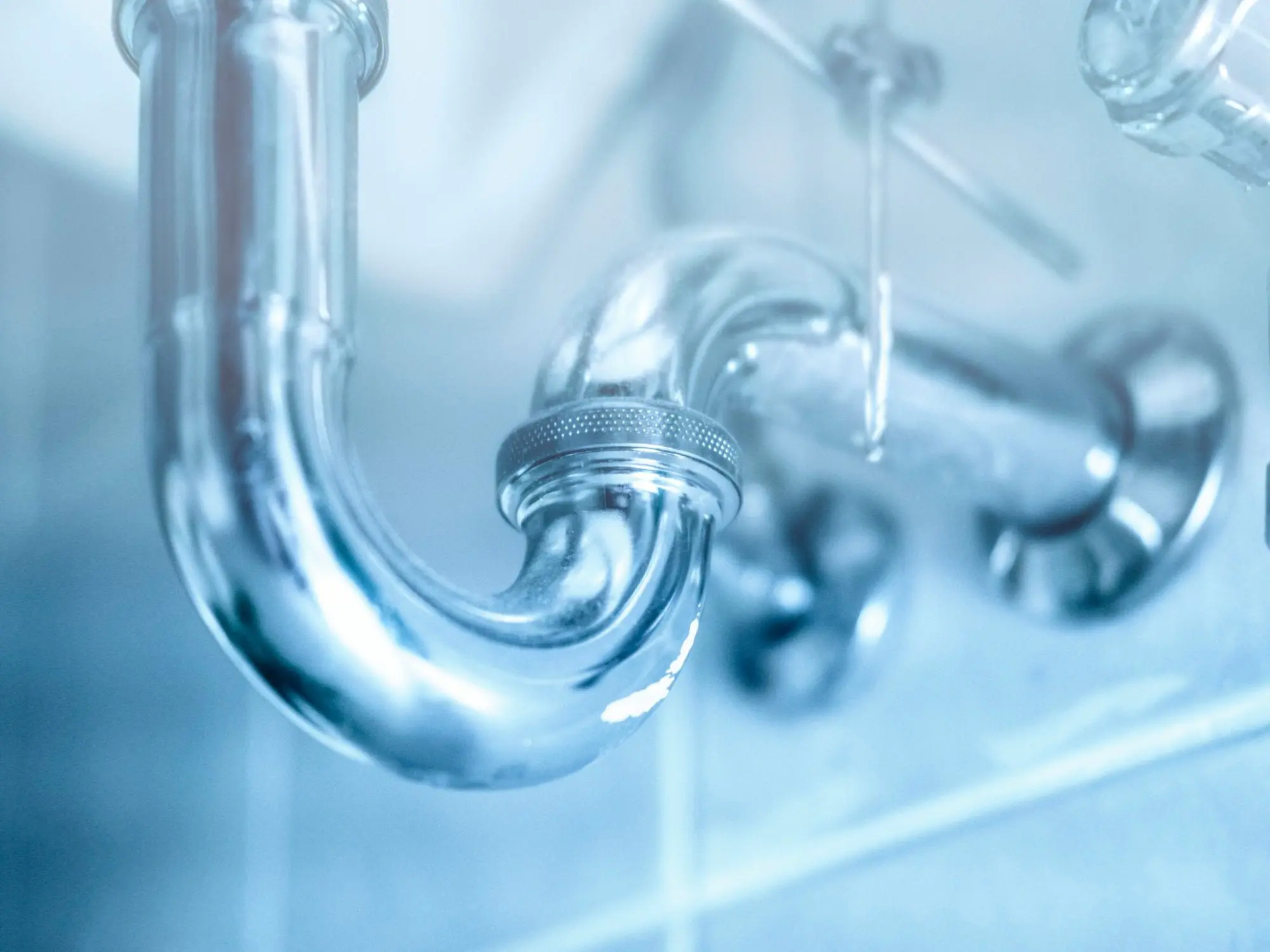 Leaky Faucets and Pipes
We've all been there - that constant dripping sound that keeps you up at night. At first, you'll try ignoring the leak and going back to your routine as if nothing was wrong. But a leaky faucet or pipe is more than just a nuisance; it can also lead to costly water bills and potential water damage.
The good news is that our team of expert plumbers can provide leak detection and efficient repair services, saving you time, money, and headaches. Whether it's a minor drip or a major leak, we'll get to the root of the problem and provide a long-lasting solution. No more wasted water, no more sky-high water bills, and no more potential water damage - so you don't have to lose sleep or money over a leak again.
Water Heater Problems
No one likes a cold shower, especially on a chilly Clemmons morning. Whether you're dealing with insufficient hot water, a leaking water heater, or if you need a new water heater altogether, we're here to help. Our team can handle water heater replacement and installation, ensuring you have hot water when you need it.
Low Water Pressure
Struggling with low water pressure can be a real drag, making everyday tasks like showering and washing dishes frustrating. Nobody likes leaving a soapy residue on your body or your plates. Our professional plumbers can check your water pressure and provide solutions to improve it, so you can enjoy a powerful shower and have a more efficient time cleaning at home.
Emergency Plumbing Services
Let's face it - plumbing emergencies can happen at any time, day or night. And when they do, they can cause significant damage to your home and your wallet. That's why our team at Transou's Plumbing & Septic is always ready to respond to your urgent plumbing needs, no matter when disaster strikes. Whether it's a burst pipe, a flooded basement, or a gas leak, we'll work tirelessly to get your home back to normal in no time.
Must present the coupon when scheduling work, this coupon can not be combined with another coupon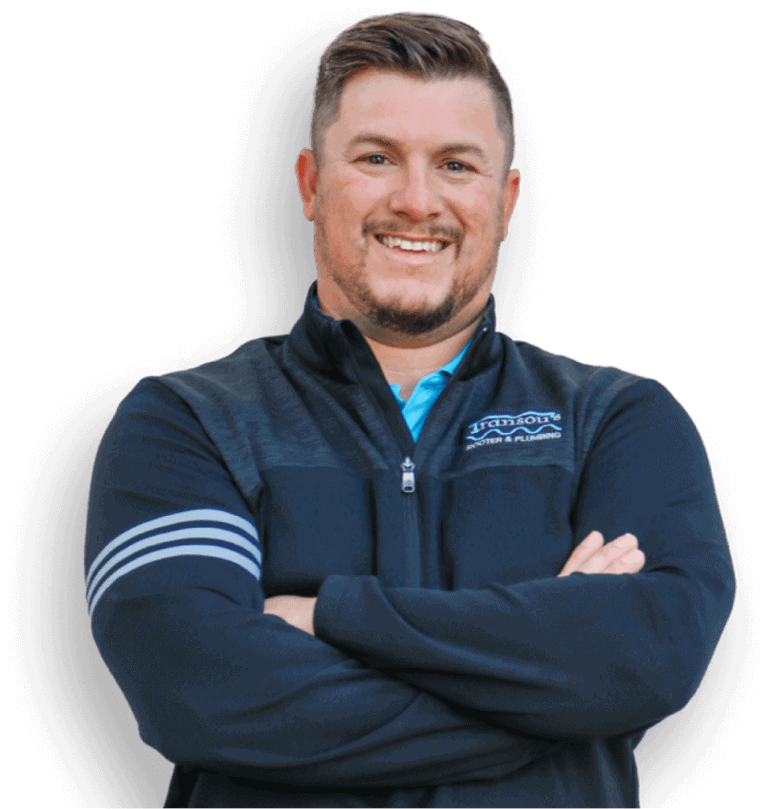 Benefits of Choosing Transou's Residential Plumbing Services
When you choose Transou's Plumbing & Septic, you're not just getting a solution to your current plumbing problem - you're also reaping these benefits:
Be Worry-Free with our 24/7 Availability
Our team is always on standby to help. No need to panic when a plumbing issue arises; we'll be there to fix it.
Be Confident with our Experienced Plumbers
Our highly trained and certified technicians are committed to customer satisfaction. We stay up-to-date on industry best practices to ensure we provide the best service possible.
Affordable and Transparent Pricing
We pride ourselves on offering competitive rates with clear, upfront pricing. You won't have to worry about hidden fees or surprises when you receive our invoice.
Why Wait - Let Transou's Address Your Residential Plumbing Needs Today
Transou's Plumbing & Septic can tackle a wide range of residential plumbing issues - from clogged drains and sewers to leaky faucets and pipes, water heater problems, and low water pressure. With our 24/7 availability, licensed and experienced plumbers, and affordable pricing, you can't go wrong. Say goodbye to plumbing headaches and hello to a stress-free home! Don't hesitate to reach out to us for all your residential plumbing needs in Clemmons, NC. We're here to make your home a more comfortable and efficient place to live.
Contact Transou's Plumbing & Septic at (336) 276-0388 to schedule a service appointment or request a free quote. Let us show you why we're the top choice for residential plumbing services in Clemmons, NC.
Yes, we are a fully licensed and insured plumbing company servicing the Clemmons and NC Triad area. We hold all the necessary licenses and certifications to perform residential plumbing services in North Carolina.
We offer a wide range of residential plumbing services, including drain cleaning, water heater repair and replacement, leak detection and repair, fixture installation, sump pump repair and replacement, and more.
At Transou's, we pride ourselves on providing high-quality, reliable plumbing services at affordable prices. Our team is made up of licensed and experienced plumbers who are committed to customer satisfaction. We also offer 24/7 emergency plumbing services, eco-friendly plumbing solutions, and transparent pricing with no hidden fees.
Yes, we believe that preventative maintenance is key to prolonging the lifespan of your plumbing system and avoiding costly repairs down the road. We offer routine inspections and maintenance services to identify potential issues early and keep your plumbing system in top shape.
It's easy! You can give us a call at (336) 997-9276 to request a service appointment or a free quote. Our team will work with you to schedule a time that's convenient for you, and we'll arrive promptly to provide the plumbing services you need.