Why not have the peace of mind that comes from knowing that your plumbing problems are handled promptly and professionally?
Transou's Plumbing & Septic has been helping homeowners and businesses in Clemmons and the NC Triad area with their plumbing needs for more than 70 years. We can do everything from simple repairs to large-scale plumbing installations and renovations. So, if you need help, we'll be there for you no matter what kind of plumbing problems you're having.
When you choose Transou's Plumbing & Septic Clemmons, you can count on getting excellent service at a fair price. Our plumbers are licensed and insured, and they know the area well and are experienced to do any job right the first time.
Call us today at 336-893-6516 to schedule a professional plumbing service in Clemmons, NC. We'll be there to help you with whatever you need!
Transou's Most Popular Plumbing Services in Clemmons, NC
We do a lot of different kinds of plumbing work. Our Transou's FAMILY can do any job you need with excellence: from repairs and maintenance to new installations and replacements. We are very proud of what we do, and we work hard to give you the best service possible at a price you can afford.
Residential Plumbing
Residential plumbing services include installing or repairing plumbing fixtures like faucets, toilets, and sinks. They also include replacing pipes for water supply lines and drain lines.
Commercial Plumbing
Commercial plumbing services are for businesses in Clemmons, NC that need plumbing repairs or installation of new plumbing systems. Our commercial plumbers can also help you install new water heaters or install water filtration systems.
Emergency Plumbing
Our expert plumbers are available to serve Clemmons in the time of plumbing emergency for issues like burst pipes or overflowing toilets! They'll come out immediately after you call us so you don't have to worry about waiting around all day!
Drain Clogs
A clogged drain can be frustrating but there's no reason to panic when you have our team on your side! Our drain specialists can clear any clog from your pipes within minutes.
Leak Detection
If you hear a dripping sound, don't ignore it! It could be a small leak that will turn into a big problem if left unattended. Our professional leak detection team will locate the source of the leak and fix it, so you can rest easy knowing that no water is going to waste in your home or business.
Shower Installation
Want a new shower? Let us help! We'll come out to your home or business and install a beautiful new shower for you that will last for years to come.
Water Heaters
Whether it's an old gas heater or a new electric heater, we've got experts who know how to install them right. Whether you're looking for something big enough for an entire house or just need something for one room, we're here for you! Water heaters are one of our specialties in Clemmons and we love helping.
Tankless Water Heaters
Want to save money on your water bills by switching to a tankless heater? We've got you covered! Our professionals will help you choose the best option for you and your family.
Water Softeners
Do you want to make sure your family is getting clean water from their faucets? Our team can help by installing a softener that makes sure all of your household's needs are met.
Must present the coupon when scheduling work, this coupon can not be combined with another coupon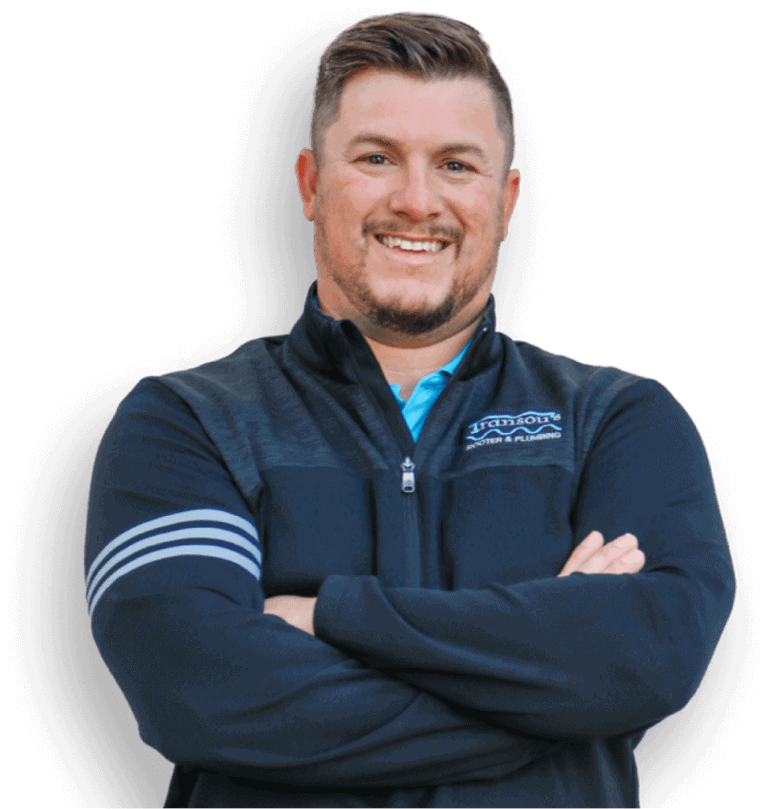 Transou's Promise to You: Quality Work at a Fair Price
It's nice to find a plumbing team that does good work at a fair price in a world where everything seems to be getting more and more expensive. This is what we try to do at Transou's FAMILY. We never charge our clients more than we should, and we always make sure the work we do is the best it can be. So, if you want a company FAMILY you can trust, you don't have to look any further than Transou's Plumbing & Septic Clemmons. We promise that you won't be let down.
LET'S GET YOUR PLUMBING ISSUES FIXED UP TODAY!
Schedule a service at 336-893-6516 now!
Mon-Fri 8 am - 5 pm (Clemmons, NC)
To unclog a toilet, the easiest method is to use a plunger. If you don't have a plunger, pour dish soap or laundry detergent into the bowl and add boiling water. Wait several minutes and then flush. If it is still not resolved, call us for help:
336 893-6516
To fix a jammed garbage disposal, turn off the disposal first and insert an appropriately sized hex or Allen wrench into the hole of the disposal motor. Then, turn the wrench back and forth to get rid of the blockage.
During the coldest part of the year, you can leave your sink faucets in your home to slightly drip non–stop to prevent the pipes from freezing.
If your shower pressure is low but other faucets in the house have sufficient pressure, there may be a problem with your plumbing system. If you notice that there's insufficient pressure when all the other faucets are turned off, it's likely due to pipe or patch leaks.
High water bills are usually caused by running toilets and leaky faucets. Leaks in your home can be difficult to detect, however, a few signs are evident. Listen for sounds like hissing coming from faucets, remove the tank of your toilet and listen for sounds there as well, check water hoses, water lines, and fixtures to locate where leaks might be occurring, or best contact a plumber.
Don't take our word for it! Hear it from our customers.