When Plumbing Problems Threaten Your Peace, Who Do You Turn To?
When plumbing issues arise, it's like a storm cloud over a perfect day. You were all set for a calm evening at home, and now you're faced with leaks, clogs, or worse. These nuisances have a way of showing up uninvited.
That's when you need an expert by your side, and that's exactly what Transou's Plumbing & Septic is here for. We're more than just plumbers; think of us as the guardians of your home's plumbing system.
We provide an extensive array of top-quality plumbing services in Clemmons, NC. Our experienced team, backed by decades of know-how, ensures that your plumbing issues are addressed efficiently and professionally. From small repairs to large-scale installations, we approach every job with dedication.
So, when plumbing troubles try to steal your peace, remember Transou's Plumbing & Septic is your reliable partner in Clemmons. With just one call, we'll be there to safeguard the comfort of your home.
Our Premium Plumbing Services You Can Rely On
Ever woken up to a leaky faucet or a clogged drain? Or had your hot water suddenly stop in the middle of a shower? We get it. Plumbing issues are a pain, and they never happen at a convenient time. That's where we step in - with a wide range of services tailored to tackle all your plumbing concerns, big or small.
Leak Detection & Repair
A tiny leak can quickly turn into a homeowner's nightmare, causing water damage and a huge headache. Our crew is skilled in tracking down even the sneakiest leaks and fixing them up in no time.
Detailed Drain Cleaning & Inspection
A blocked drain is more than an annoyance-it's a health hazard waiting to happen. Our crew dives in with a thorough cleaning and inspection, keeping your home's drainage system obstruction-free and in prime working condition.
Toilet Installation & Repair
There's nothing worse than a toilet that's not doing its job. Whether it's a new install or fixing up the old one, we ensure your throne is in tip-top condition. 
Garbage Disposals Repair and Installation
From installing a new garbage disposal to repairing your current one, we have the know-how to keep your kitchen running smoothly.
Sump Pump Solutions
Whether you need a new sump pump installed or require repairs on your existing one, we've got your back, protecting your home from potential water damage.
Hydro-jetting
Sometimes, a regular cleaning just won't cut it. When serious clogs are giving you a headache, we bring out the big guns - hydro-jetting to clear out your pipes in no time.
Comprehensive Water Heater Services
Be it a classic or tankless water heater, we're your go-to team. From installing new systems to maintaining existing ones and fixing them when they break down, we're committed to ensuring you've got hot water whenever you need it.
24/7 Emergency Plumbing Services
Plumbing emergencies can happen anytime and often need immediate attention. We offer swift and reliable emergency services to tackle any unexpected plumbing issues you might face.
Must present the coupon when scheduling work, this coupon can not be combined with another coupon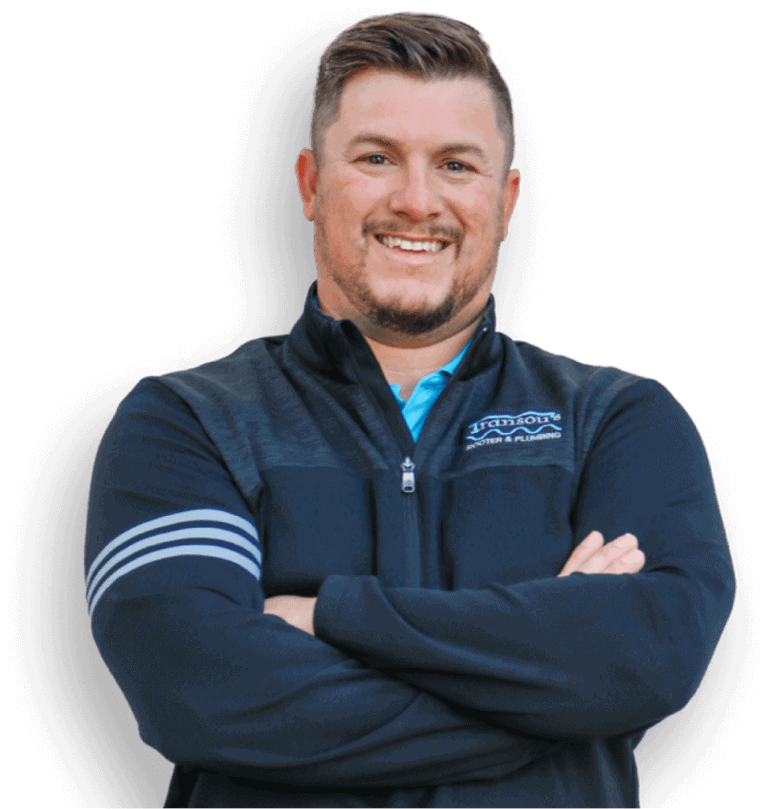 Dealing with Plumbing Troubles? Here's Why We're Your Top Choice in Clemmons, NC
When plumbing issues start to pile up, we're here to take the pressure off! Our dedicated team is devoted to offering high-quality service in the plumbing industry. We believe in quick and reliable solutions, transparent dealings, and a friendly approach. Here's why we should be your number one choice for plumbing services in Clemmons, NC:
Legacy of Experience: Our 70+ years of dedicated service speaks volumes about our commitment and expertise in the field.
Qualified & Trained Technicians: Our team of seasoned professionals is well-equipped with the latest techniques and skills to address all your plumbing issues.
Cutting-edge Technology: By integrating advanced technology into our services, we offer effective and efficient solutions, saving you time and stress.
Unmatched Customer Service: Your satisfaction is our goal. We strive to deliver prompt, courteous, and exceptional service at all times.
Are Plumbing Troubles Throwing You Off Balance?
Don't let plumbing problems unsettle your tranquil home life. You're never alone when these issues arise - the team at Transou's Plumbing & Septic is just a phone call away. Reach out to us at 336 276-0388 to arrange a service visit or to chat about any plumbing concerns. With our team in your corner, you can breathe easy, and secure in the knowledge that your home's plumbing is being taken care of by experienced and trustworthy professionals.
Got Plumbing Questions? We're Answering Most Common Questions Here!
Absolutely. We understand that plumbing issues can occur at any time, and we offer 24/7 emergency services to tackle any unexpected problems.
Our team has years of experience, which allows us to identify and fix the most common plumbing issues swiftly. The exact timing can vary based on the complexity of the problem, but rest assured, we aim to provide the quickest possible service.
Look out for signs such as unusually high water bills, damp spots on walls or floors, a musty smell, or the sound of running water when everything is turned off. If you suspect a leak, it's best to call in professionals like us to conduct a thorough leak detection test.
While minor tasks like unclogging a drain or fixing a running toilet can sometimes be done yourself, we recommend calling professionals for more complex issues. Improperly performed repairs can often lead to more serious (and expensive) problems down the line.
Hydrojetting is a method of cleaning clogged or slow sewage lines. A blast of water at high pressure is sent into the lines which will usually remove blockages and build-up. It's a highly effective solution for stubborn clogs.