Your plumbing system is designed to keep your water flowing and your home clean, but even the best-designed systems can get sluggish if you don't keep up with maintenance.
At Transou's Plumbing and Septic, we work with residential and commercial properties throughout Clemmons, NC, and the surrounding areas of North Carolina to keep their plumbing systems running smoothly year-round. We offer professional sewer line repair service, so you can rest assured that when you call us, we'll be on our way to help fix your problem ASAP.
With our sewer line repair service, you can avoid costly repairs down the line by keeping your system in good shape—and our team will help you do just that! Our highly skilled plumbers are always on standby.  
So give us a call at 336-893-6516 today to schedule an appointment!
A sewer line is a pipe that carries wastewater or used water, and stormwater from homes and businesses to a treatment plant or to the ocean. Wastewater is water that has been used for cooking, bathing, cleaning, and other daily household activities. Sewer lines are usually made of clay, plastic, or concrete.
Most Common Types of Sewer Lines
There are various types of sewer lines used in sewage systems. The four most common types are the clay, PVC, cast iron, and cement. Each type of line has its own benefits and drawbacks.
Clay sewer lines are the oldest type of sewer line and are made from fired clay. Older homes often had clay sewer line systems. PVC sewer lines are made from plastic and are very cheap to install. PVC pipes are the most preferred choice in newer homes when it comes to sewer line systems. However, they can be brittle and easily damaged. Cast iron sewer lines are made from cast iron and are very strong. This type of sewer line material was prevalent mostly in early times. Cement sewer lines are made from concrete and can last about 30 years.
Must present the coupon when scheduling work, this coupon can not be combined with another coupon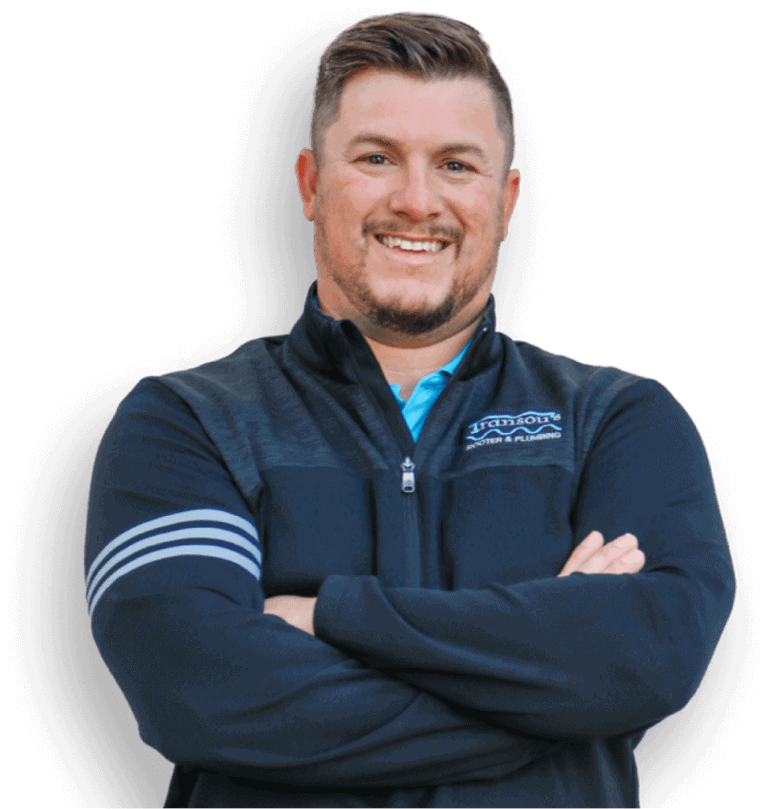 Causes of Sewer Line Problems
Sewer line problems can be caused by a variety of factors, both inside and outside of your home. Tree roots, for example, can grow into the sewer line and cause a blockage. If you have a clog in your sewer line, it could back up into your home, leading to wastewater flooding. There are also external factors that can contribute to sewer line problems, such as heavy rains or an earthquake. 
Why Choose Transou's Plumbing & Septic Clemmons, NC?
Transou's Plumbing & Septic is your professional septic and plumbing family in Clemmons, NC, and nearby areas. Transou's expert team of plumbers can help you with drain cleaning, sewer repair, installations, and more. If you are in need of sewer line repairs, Transou's Plumbing & Septic Clemmons is the family to call.
NEED AFFORDABLE SEWER LINE REPAIR IN CLEMMONS, NC?
Schedule a service at 336-893-6516 today!
Mon-Fri 8 am - 5 pm (Clemmons, NC)
Most Popular Sewer Line Services
✅ Sewer Line Repair
When your sewer line is broken, you need a professional who can fix it promptly and successfully. Whether it's a simple repair or a full replacement, Transou's Plumbing & Septic can get the job done right.
✅ Sewer Line Replacement

When your sewer lines are in bad shape, it's time for a new system. Our team of experts can install new and durable sewer systems for your home and business and make sure it's up to code and of the highest quality possible.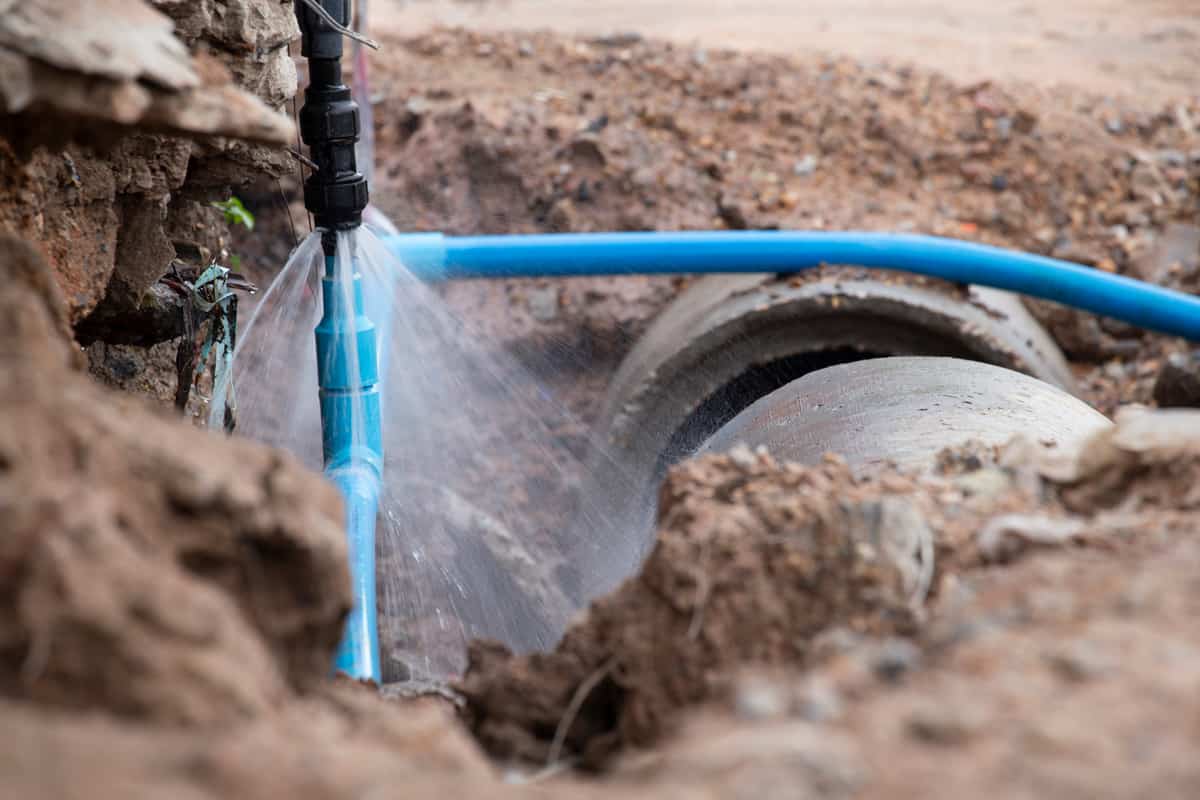 ✅ Sewer Pipe Bursting Repair

When your sewer pipes burst or leak, it can be devastating, but our team of experts is here to help—we'll be out there within a few hours, depending on your location, to repair those pipes and keep your home safe from flooding.

✅ Sewer System Pipelining

If you don't want to deal with issues like pipe bursting or clogs frequently, then consider having us install a new septic system that will protect your home from damage due to old pipes or clogs. We'll take care of everything from start to finish, so all you have to do is enjoy your time with your family.
Got Plumbing Questions? We're Answering Most Common Questions Here!
Aging sewer lines can wear down and crack, can get clogged, and lead to overflows. If you've noticed a decrease in water pressure or slow drains, your sewer line may be failing.
To prevent problems with your sewer line, avoid putting anything down your drains that may cause clog especially solid objects that don't get broken down easily. It's also important to have regular checkups and preventative maintenance done on the lines. If there is a problem, you'll need to call your plumber at the right time.
We provide virtually all kinds of professional septic and drainage services in the Clemmons, the NC Triad area, and surrounding areas. If you want to learn more, just give us a call at 336-893-6516.
If you notice a foul odor coming from your drains or toilet, it could indicate a problem with your sewer line. It may also be accompanied by slow draining of your sink or tub or reduced water pressure throughout your home. If you're not sure what's going on, you can easily schedule an inspection for your sewer lines.
We've been working with sewers for more than 70 years! We have extensive experience with residential and commercial lines—and we're always ready to help when you need us most.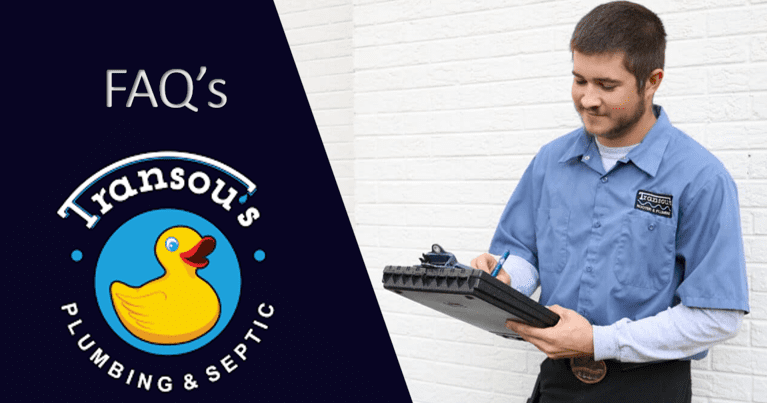 Don't take our word for it! Hear it from our customers.