Ever Worry About Your Basement Turning into an Indoor Pool During Heavy Rain?
Living in Clemmons and the surrounding NC Triad area, we're no strangers to heavy rainfall and the potential for basement flooding.  Without proper protection, water damage can lead to costly repairs, mold growth, and even structural issues. Wouldn't it be great to have peace of mind knowing that your basement is safeguarded against these potential problems?
That's where Transou's Plumbing & Septic comes into the picture. As your local sump pump experts, we specialize in delivering high-quality sump pump repair and installation services. Our mission is to fortify your home against water damage, providing you with the peace of mind you need, knowing that even in a storm, your basement will remain dry and safe. 
Check Out Our Comprehensive Sump Pump Services
With our experienced team by your side, you can count on high-quality sump pump services that cater to your unique needs, whether you require:
Sump Pump Installation: Are you considering a new sump pump system or upgrading your current one? No problem! We'll help you choose the right sump pump for your home and make sure it's installed correctly for maximum protection.
Sump Pump Repairs: Uh-oh, is your sump pump acting up or not working at all? Don't worry! Our skilled plumbers will quickly diagnose the issue and get it back in working order, so you can enjoy a dry and worry-free basement.
Sump Pump Maintenance: Want to keep your sump pump in tip-top shape and avoid any unpleasant surprises? We're here to help! Our team will perform regular maintenance checks to ensure your sump pump is ready to tackle those heavy rains when they come.
Sump Pump Replacement: Sometimes, it's time for a change. If your old sump pump has seen better days, we'll guide you through the process of choosing and installing a new one that perfectly fits your needs.
Emergency Sump Pump Services: We know that sump pump issues can happen at the most inconvenient times. That's why we offer emergency services, so you can count on us to be there when you need help the most.
So, why wait? Let Transou's Plumbing & Septic handle all your sump pump needs and provide the peace of mind you deserve!
Must present the coupon when scheduling work, this coupon can not be combined with another coupon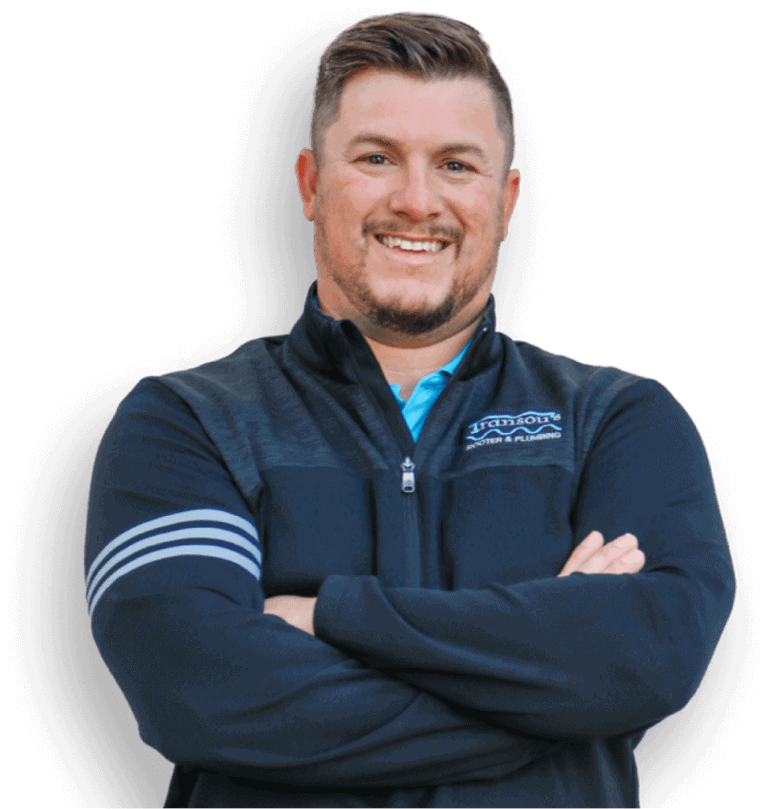 Warning Bells Ringing: Signs That It's Time for a Sump Pump Installation
Do you suspect that your home might need a sump pump to protect your basement from water damage? Look out for these telltale signs that it's time to consider sump pump installation:
Frequent Basement Flooding: If your basement is prone to flooding during heavy rainfall or when snow melts, it's a clear indication that you need a sump pump to help keep the water at bay.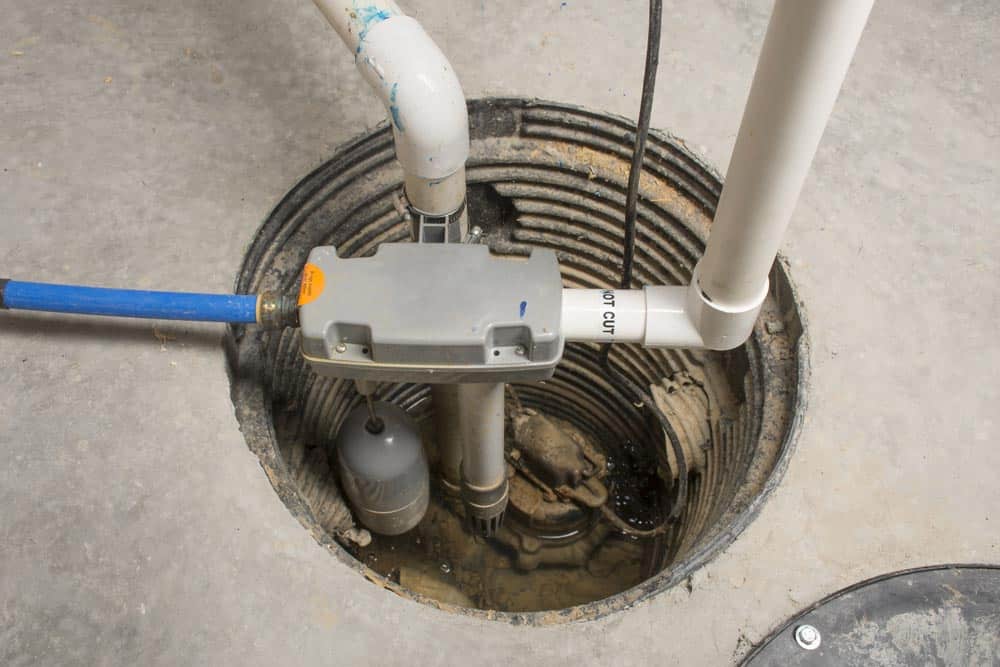 Damp or Musty Basement: A persistently damp or musty-smelling basement is often a sign of excess moisture. Installing a sump pump can help reduce humidity and prevent mold growth.
Mold or Mildew Growth: Mold and mildew thrive in damp conditions. If you notice them in your basement, it's likely that you have a moisture problem that a sump pump can help address.
Visible Water Stains: Water stains on basement walls or floors are a sign that water has infiltrated your basement in the past. A sump pump can help prevent future water damage.
Cracked Foundation: Water pressure from saturated ground can cause foundation cracks. A sump pump helps to relieve this pressure by removing excess water from around your home's foundation.
High Water Table: If your home is built in an area with a high water table, installing a sump pump is essential to prevent basement flooding during wet seasons.
If you've noticed any of these signs in your home, it's time to consider a sump pump installation. Reach out to the experts at Transou's Plumbing & Septic for guidance and professional installation to keep your basement safe and dry!
Why Trust Transou's Plumbing & Septic with Your Sump Pump Needs? Let Us Tell You What Sets Us Apart! 
When it comes to safeguarding your basement from water damage, you need a partner who's reliable, experienced, and committed to your satisfaction. That's where Transou's Plumbing & Septic comes in! Here are just a few reasons why you should choose us for all your sump pump needs:
Decades of Experience: With over 70 years of experience serving the Clemmons and NC Triad area, our skilled plumbers have the know-how to tackle any sump pump challenge. You can trust our expertise to deliver top-notch service every time.
Customized Solutions: We understand that each home is unique, which is why we tailor our sump pump services to fit your specific needs. Whether you need a new installation, repair, or maintenance, we'll work closely with you to ensure the best results.
Prompt & Reliable Service: We know that time is of the essence when it comes to sump pump issues. That's why our team is committed to providing fast, efficient solutions that minimize disruptions and get your basement back to its best as quickly as possible.
Exceptional Customer Care: Your satisfaction is our top priority. We pride ourselves on delivering outstanding customer service, clear communication, and high-quality workmanship to ensure you're completely happy with our sump pump services.
Don't let a faulty sump pump put your home at risk. Trust the experts at Transou's Plumbing & Septic to keep your basement dry and protected. Give us a call at (336) 276-0388 and let us take care of your sump pump repair or installation needs. 
Is Your Basement Ready for the Next Heavy Rain? Don't Risk Costly Water Damage!
Let Transou's Plumbing & Septic help you protect your home with expert sump pump installation and services. Don't wait for disaster to strike - be prepared and avoid costly water damage by acting now!
Call us today at (336) 276-0388 and let our experienced team provide the sump pump solutions you need to keep your basement dry and safe!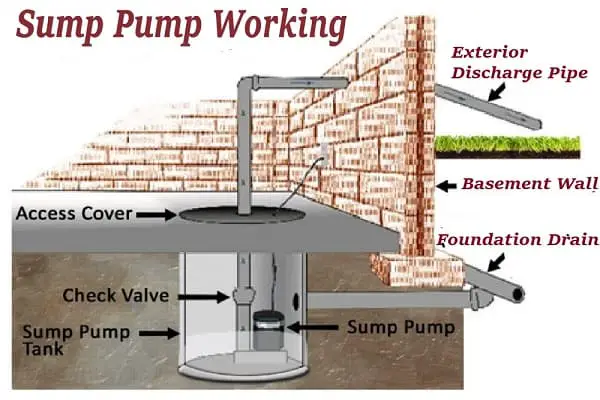 Got Plumbing Questions? We're Answering Most Common Questions Here!
The cost of sump pump installation varies depending on factors such as the type of sump pump, the complexity of the installation, and your home's specific needs. We'll be happy to provide a detailed estimate during our consultation.
On average, a sump pump can last anywhere from 7 to 10 years. However, this can be affected by factors such as usage, maintenance, and the quality of the sump pump itself.
To ensure optimal performance, we recommend having your sump pump serviced at least once a year. Regular maintenance can help prolong the life of your sump pump and prevent costly repairs.
While some homeowners may attempt DIY sump pump installation, we strongly recommend hiring a professional to ensure the job is done correctly and safely. Our experienced team has the necessary skills and equipment to provide a reliable installation.
If your sump pump stops working, it's essential to address the issue as soon as possible to prevent basement flooding. Contact us at Transou's Plumbing & Septic, and our team will quickly diagnose and resolve the problem.