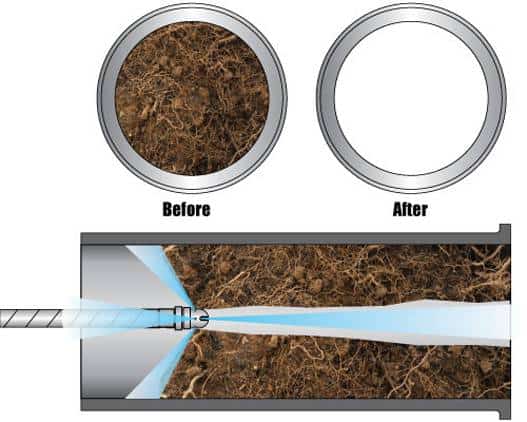 Tired of Fighting Stubborn Clogs and Slow Drains?
Are you constantly dealing with slow drains, foul odors, or recurring clogs in your plumbing system? These issues not only disrupt your daily life but also indicate that your pipes may be harboring hidden problems. Ignoring these warning signs can lead to costly repairs and damage to your home.
You might have tried everything - plunging, harsh chemicals, and even wrestling with the dreaded pipe snake - but nothing seems to make a difference. At this point, you're ready to call in the professionals, and you might be wondering, "What can they offer that I haven't tried already?" Well, let us introduce you to the game-changing power of hydro-jetting, a solution that tackles these plumbing challenges head-on and restores your pipes to optimal performance!
Meet Hydro-Jetting: Your Plumbing's New Best Friend
Here at Transou's Plumbing & Septic, we're proud to offer hydro-jetting services to our Clemmons, Winston-Salem, Greensboro, High Point, and surrounding area neighbors. Imagine a slim hose snaking its way through your pipes, blasting away grime and buildup with high-pressure water sprays. That's hydro-jetting! Our equipment can output water at around 5,000 psi - more than 10 times the pressure of a standard fire hose!
Revolutionize Your Plumbing Maintenance with Hydro-Jetting Services in Clemmons & the NC Triad Area
With over 70 years of experience, Transou's Plumbing & Septic is your friendly neighborhood plumbing expert, offering comprehensive hydro-jetting services that address a variety of plumbing issues. Here's why hydro-jetting is the ultimate solution for maintaining a healthy plumbing system:
Powerful cleaning:

Hydro-jetting uses high-pressure water to blast away not only clogs but also built-up debris, grease, and sediment inside your pipes, leaving them squeaky clean.

Eco-friendly approach:

Unlike chemical drain cleaners, hydro-jetting is environmentally friendly, relying solely on water to clean your pipes.

Versatile solution:

From clearing stubborn clogs to removing invasive tree roots, hydro-jetting tackles a wide range of plumbing challenges.
Don't let plumbing issues wreak havoc on your home life. Trust Transou's Plumbing & Septic for all your hydro-jetting needs and enjoy a clean, hassle-free plumbing system!
Must present the coupon when scheduling work, this coupon can not be combined with another coupon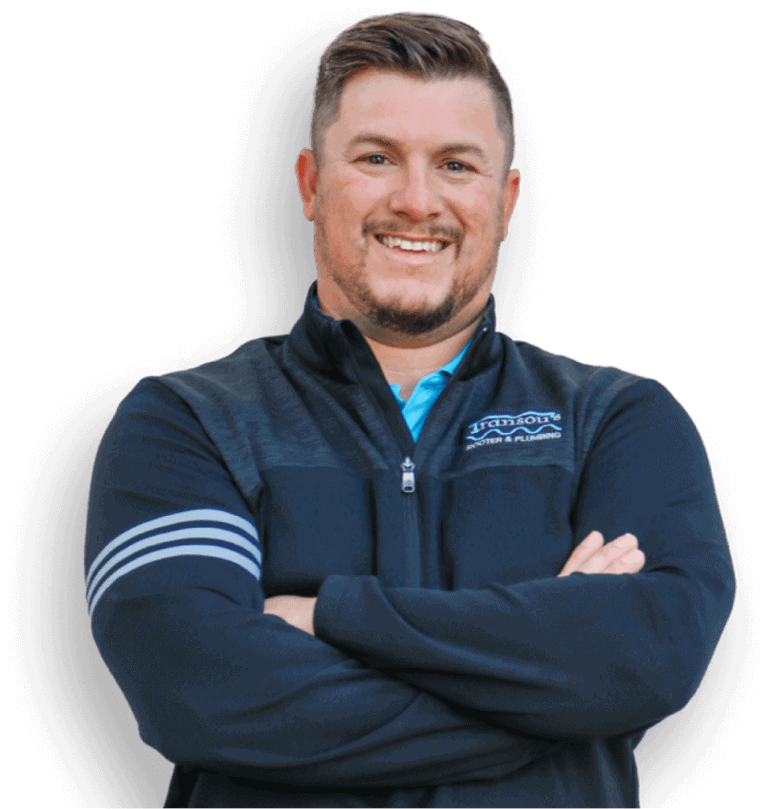 The Perfect Time for Hydro-Jetting
You might think that all that high-pressure water would be tough on your pipes, but hydro-jetting is actually so safe and effective that it can even extend the life of your plumbing system. With our team of trained experts handling the job, we'll carefully assess your entire plumbing setup and adjust the pressure as needed for optimal results.
The outcome? A fast, thorough interior pipe cleaning that'll make your drains flow like new. Say goodbye to plungers, chemicals, and overflowing fixtures - leave it to the experts!
At Transou's Plumbing & Septic, we're passionate about providing top-notch hydro-jetting services at unbeatable prices. While this method is perfect for tackling stubborn clogs like grease, rocks, roots, grime, and sediment buildup, it's just one of the many tools and services we have in our arsenal. If your drains are giving off unpleasant odors, hydro-jetting can also help to eliminate bacteria lurking in your pipes.
If you're struggling with recurring clogs, smelly drains, and stubborn blockages in your pipes and sewer lines, a stress-free, effective solution is just a phone call away - give us a ring at (336) 276-0388. 
Our Most Popular Services
Discover Transou's Top Hydro-Jetting Services in Clemmons & the NC Triad Area
Drain Cleaning:

Say goodbye to slow-draining sinks and bathtubs! Our hydro-jetting services efficiently clear away debris, grease, and buildup to restore the proper flow of water through your pipes.

Sewer Line Cleaning:

Keep your sewer lines in top condition by removing accumulated waste, tree roots, and other obstructions that can cause backups and blockages.

Pipe Maintenance:

Regular hydro-jetting can help prevent future clogs and extend the life of your pipes by removing buildup and debris before they become problematic.

Pre-Inspection Cleaning:

Are you planning a plumbing inspection or repair? Hydro-jetting prepares your pipes by providing a thorough cleaning, ensuring a more accurate assessment of their condition and a better surface for any necessary repairs.

Commercial Drain and Sewer Cleaning:

Keep your business running smoothly with our commercial hydro-jetting services, designed to address the unique challenges of maintaining commercial plumbing systems.
Experience the benefits of our top hydro-jetting services in Clemmons & the NC Triad area, and let Transou's Plumbing & Septic keep your plumbing system in peak condition.
Transou's Plumbing & Septic: Your Local Hydro-Jetting Experts
As a family-owned business with over 70 years of experience in Clemmons and the NC Triad area, we pride ourselves on providing top-notch plumbing services with a friendly, conversational approach. When you choose Transou's Plumbing & Septic, you're not just getting expert hydro-jetting services - you're joining our extended family of satisfied customers.Don't let clogged pipes and drains stress you out any longer. Give us a call at (336) 276-0388 and let Transou's Plumbing & Septic take care of all your hydro-jetting needs.
Got Plumbing Questions? We're Answering Most Common Questions Here!
Hydro-jetting is a powerful, eco-friendly plumbing technique that uses high-pressure water to clean and unclog pipes. It effectively removes debris, grease, sediment, and even tree roots, ensuring your plumbing system functions at its best.
Yes, hydro-jetting is safe for most types of pipes. Our experienced plumbers carefully adjust the water pressure to match your plumbing system's requirements, ensuring no damage is done during the process.
The frequency of hydro-jetting depends on the specific needs of your plumbing system. For residential properties, it's generally recommended every 1-2 years, while commercial properties may require more frequent services. Our team will assess your system and suggest a tailored maintenance plan.
The duration of the hydro-jetting process varies depending on the size of your plumbing system and the extent of the cleaning required. Most residential jobs can be completed within a few hours, while larger commercial projects may take longer.
Hydro-jetting requires specialized equipment and expertise to be performed safely and effectively. It's best to leave this task to professionals like Transou's Plumbing & Septic to ensure the job is done correctly and to prevent any potential damage to your pipes.