Are you tired of playing a game of hide-and-seek with your septic tank? Or perhaps you've had a heart-stopping moment while working on your landscaping, fearing you might damage your septic system because you didn't know its exact position? Countless homeowners face these frustrating challenges, and the consequences can be both financially and emotionally draining.
Transou's Plumbing & Septic has the solution to help you avoid these pitfalls. By investing in our septic locating services, you can prevent unexpected and expensive surprises that could cause delays and setbacks down the line. Don't wait for a disaster to strike - keep reading to discover how our septic locating services can safeguard your property and keep your septic system running smoothly.
Why Knowing the Location of Your Septic System Matters
Imagine the excitement of planning a fantastic backyard renovation for your Winston-Salem home, only to face a major setback when accidentally damaging your septic system during construction. Avoiding such costly and frustrating situations begins with knowing the exact location of your septic system.
Prevent Accidental Damage 
Knowing the precise location of your septic system helps you avoid unintentional damage to its vital components during landscaping, construction, or any backyard activities. By steering clear of costly repairs, you can save both your sanity and your wallet.
Make Regular Maintenance Easy
Regular maintenance is essential to keep your septic system in optimal condition. When you know where your septic tank is, scheduling crucial services like septic tank pumping and routine inspections becomes a breeze. By staying on top of maintenance, you can extend the lifespan of your system and avoid unexpected issues.
Prevent Costly Septic System Failures
Being aware of your septic system's location enables you to keep a vigilant eye on it and address any emerging issues before they escalate into major problems. This proactive approach helps maintain the system's efficiency, preventing catastrophic failures that could lead to environmental hazards and hefty repair bills.
Stick To Local Regulations
Many municipalities ask homeowners to provide septic system information during property sales or renovations. Knowing the precise location of your septic system ensures you can meet these regulatory requirements without any hiccups, avoiding potential legal issues or delays in your transactions.
Investing in professional septic locating services empowers you with the necessary information to protect your property, prevent headaches, and keep your septic system running smoothly.
Must present the coupon when scheduling work, this coupon can not be combined with another coupon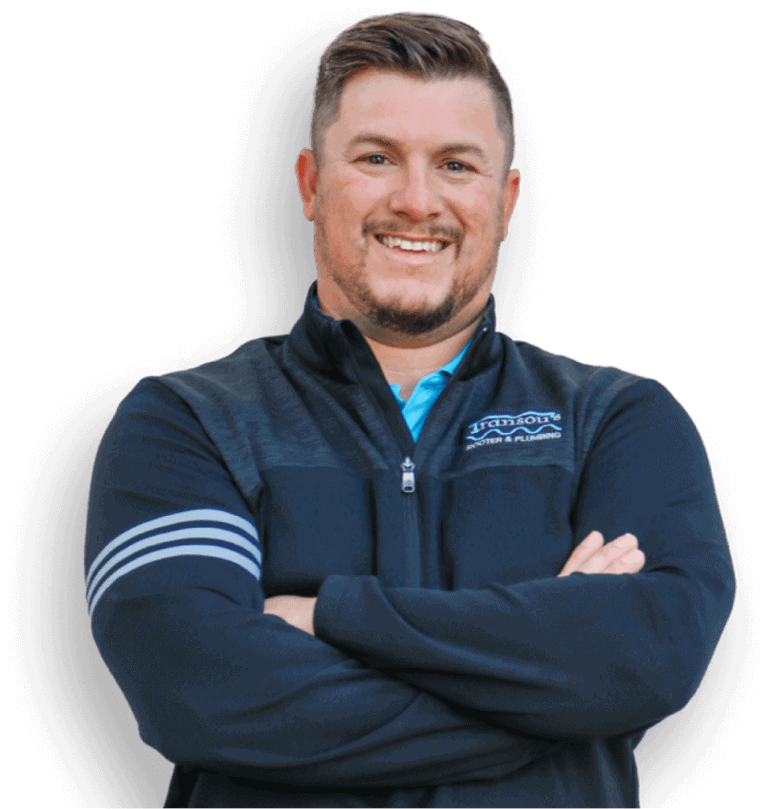 Uncover the Location of Your Septic System - Rely on Transou's Precision Septic Locating Services in Clemmons, NC!
Navigating septic system concerns can be tricky, but not when you have Transou's Plumbing & Septic by your side. Our septic location services are designed to save you time, prevent potential property damage, and ensure compliance with local regulations, all while paving the way for a smooth project execution, be it maintenance or renovation.
So, why keep guessing when you can be certain? Let's uncover the precise location of your septic system together. Just dial (336) 276-0388 to schedule your septic locating appointment or request a quote. We're ready to help you achieve seamless plumbing and efficient wastewater management in your Clemmons, NC property. Now, that's a peace of mind worth investing in!
Got Plumbing Questions? We're Answering Most Common Questions Here!
Septic system locating is the process of finding and mapping out the exact location of your septic system components, such as the tank and drain field. It's like creating a map for your septic system. You should consider it because knowing where your system is saves you time and effort when it comes to maintenance, repairs, and complying with regulations.
Imagine no more digging up your yard or playing detective to find your septic system's access points. With septic system locating, you'll have a clear map that guides you straight to your system whenever you need it. No more wasted time and unnecessary stress.
Yes, it does! When you have a precise map of your septic system, you can avoid potential disasters during landscaping or construction projects. No more accidentally hitting important components of your system with a shovel or heavy equipment. Protecting your property and your wallet from costly damage has never been easier.
Yes, it's like having an "X marks the spot" on your septic system treasure map. Many local regulations ask homeowners to know the location of their septic system. By investing in septic system locating, you can rest easy knowing you're following the rules and keeping everything above board.
Yes! Having a comprehensive septic system map is like having a golden ticket when it's time to sell your property. It demonstrates to potential buyers that you've been a responsible homeowner who has taken great care of the septic system. Plus, with the map in hand, future owners will have a clear understanding of its location and components, making it easier for them to maintain and ensure its longevity.