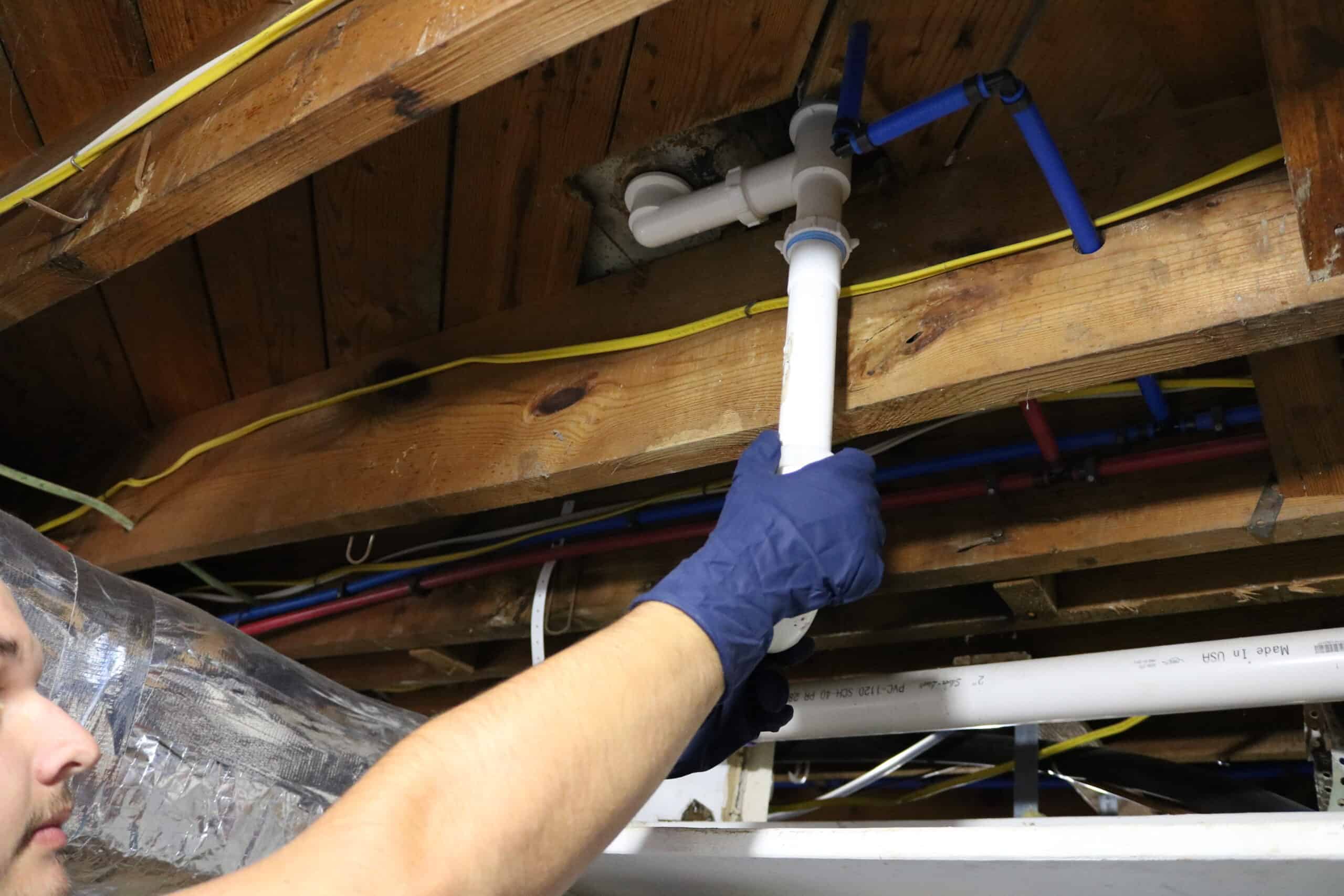 Is Your Plumbing Crisis Trying to Pick a Fight? We've Got Your Back!
A gushing faucet, a flooded basement, or a clogged drain - plumbing emergencies respect neither your schedule nor your sanity. They come unannounced, often at the most inconvenient times, disrupting your comfort and peace. And when they do, you need a reliable, swift, and expert response to get your life back on track.
That's where Transou's Plumbing & Septic steps in, your trusted ally in your fight against plumbing chaos. With our 24/7 emergency plumbing services in Clemmons, NC, we're always on standby to jump into action, no matter what time the clock strikes. We understand that every minute counts in a plumbing crisis, and we aim to resolve the issue swiftly and effectively, preventing further damage and distress.
What's more, our seasoned team doesn't merely fix the issue at hand. We probe deeper to understand the root cause, offering comprehensive solutions that not only address the immediate problem but also help prevent future disruptions. After all, your peace of mind is our priority.
So, whether it's a burst pipe causing a flood in the middle of the night, or a stubbornly clogged drain disrupting your business operations, remember - you're not alone. Transou's Plumbing & Septic is just a call away. Let us become your dependable partner in combating plumbing emergencies and restoring tranquility to your home or business.
Got a plumbing or septic crisis on your hands? Transou's Plumbing and Septic has you covered, 24/7. Here's a quick overview of our reliable, round-the-clock Emergency Services:
24/7 Emergency Plumbing
Nobody likes to deal with a leaky faucet at 3 in the morning, right? Or a burst pipe when you're just about to have your Sunday dinner? We get it, and we're here to help. Our team of qualified and experienced plumbers is on standby 24/7, ready to provide you with fast, professional service when you need it. Whether it's a minor annoyance or a major disaster, don't hesitate to give us a call. We'll be there to fix the problem and give you peace of mind, any time of the day or night.
Rapid Response Drain Cleaning
We've all been there - one minute you're washing the dishes, the next you're dealing with a clogged sink. Or maybe your shower isn't draining properly, leaving you ankle-deep in water. When these things happen, you want them resolved quickly and efficiently. That's where our Rapid Response Drain Cleaning comes in. We'll dispatch a specialist to your home ASAP, who will use the latest technology and equipment to diagnose and clear the blockage. Let us worry about your drains, so you don't have to!
Emergency Septic Services
We understand that septic issues can be a real headache and a potentially hazardous one at that. From septic tank backups to drain field problems, these situations call for immediate attention and expert handling. That's why we offer Emergency Septic Services. Our skilled technicians are available round-the-clock, ready to tackle even the most challenging septic emergencies. We use the latest methods to quickly diagnose and resolve your issue, ensuring the safety and comfort of your home.
Water Heater Repair and Replacement
Nothing puts a damper on your day quite like stepping into a cold shower first thing in the morning. At Transou's, we provide emergency services for water heater repair and replacement. We service all types and brands of water heaters, ensuring you're never left in the cold. If your unit is beyond repair, we can also help with choosing and installing a new one that best fits your needs and budget.
Remember, plumbing and septic emergencies don't follow a 9-to-5 schedule, and neither do we. At Transou's Plumbing & Septic, we're always ready to lend a hand (or a plunger!), ensuring you get the fast, friendly, and professional service you deserve. It's just one of the ways we put our customers first. So, when trouble strikes, don't stress - just give Transou's a call!
Must present the coupon when scheduling work, this coupon can not be combined with another coupon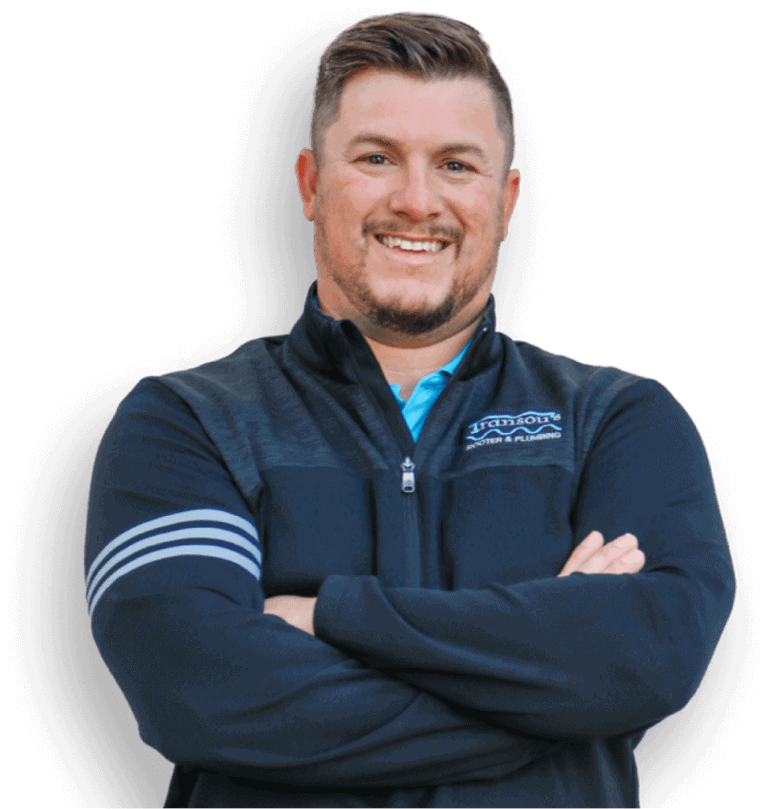 Why Choose Transou's Plumbing & Septic for All Your Emergency Plumbing Needs?
Choosing the right emergency service is crucial, and at Transou's Plumbing & Septic, we understand what's at stake. Here are a few reasons why we should be your go-to choice for all your emergency plumbing needs:
24/7 Availability: Plumbing emergencies don't keep office hours, and neither do we. We're available 24/7, ensuring that whenever a problem arises, we're just a call away.
Skilled Experts: Our team of certified, experienced plumbers are ready to handle any plumbing emergency. They're equipped with the knowledge and tools to tackle even the most challenging situations efficiently and effectively.
Rapid Response: We know how crucial time is during an emergency. That's why we ensure quick response times so we can mitigate damage and get your systems back to normal as soon as possible.
Quality Service: At Transou's, we pride ourselves on delivering top-notch service. We don't just fix your problems; we also ensure our work is durable and long-lasting, saving you time and stress in the future.
Honest Pricing: Plumbing emergencies are stressful enough without worrying about hidden charges. With us, you'll get transparent pricing that's fair and competitive.
Customer Satisfaction: We're not happy until you are. We strive for your satisfaction in all we do, from our initial response to the final repairs.
So, when disaster strikes, don't panic. Choose Transou's Plumbing & Septic - we've got your back, day or night!
Facing a Plumbing Panic?
Staring down a plumbing crisis? Time is ticking. Each moment could mean more damage to your home. Make the right call now to Transou's Plumbing & Septic at 336 276-0388. We're your rapid-response lifeline in Clemmons, NC, poised to halt your plumbing nightmares in their tracks. 
Transou's Plumbing & Septic: Frequently Asked Questions
A plumbing emergency typically involves a sudden problem that could cause significant damage to your property if not promptly addressed, such as a burst pipe, an overflowing toilet, or a blocked drain.
Our team is on standby 24/7. We understand that plumbing emergencies can occur at any time, so we're always ready to assist.
While minor issues might be manageable, we strongly advise against DIY solutions for significant problems. This could potentially worsen the issue and lead to further damage. When in doubt, it's always safer to call a professional.
We prioritize emergency calls and strive to respond as quickly as possible. Our goal is to mitigate any damage and solve your issue promptly.
The cost will depend on the nature and severity of the issue. We believe in transparent pricing, so we'll provide you with a quote once we've assessed the situation.
Yes, all our technicians are certified and undergo regular training to stay up-to-date with the latest industry standards and practices.