We understand that your septic tank is an important part of your home or business. Septic tank is what keeps our environment healthy by removing harmful contents from the water that may flow into the rivers, lakes, and oceans.
However, over time, the septic tank can get clogged with sediment or other materials. If this happens, it won't be able to push waste through your pipes effectively. You may notice signs like slow drains or toilets that won't flush properly. This can lead to serious problems with your plumbing system—and it could even cause sewage backup into your house or business!
Having a regularly scheduled septic tank pumping service visit from Transou's Plumbing & Septic Clemmons will help keep everything flowing smoothly! We, at Transou's Plumbing & Septic, will make sure your septic tank is in top shape, so you don't have to worry about any messy accidents happening around your home or office.
We have been providing quality septic pumping service in Clemmons, NC, and the surrounding area for over 70 years now—and we're proud to say that our customers are always satisfied with the work we do. Our superheroes from Transou's FAMILY are trained with the latest equipment and techniques to get the job done quickly and efficiently, and we make sure to clean up after we're finished the job at your site.
So if you're in need of a septic pumping service in Clemmons, North Carolina, call Transou's Plumbing & Septic at 336-893-6516 today!
Most Common Signs You Need Septic Tank Pumping Services
Septic tank pumping is an important service to keep your home's septic system working properly. A septic system is a wastewater treatment system that relies on natural processes to treat the wastewater before it is released into the environment. If your septic tank isn't pumped regularly, sludge and scum can accumulate and can cause the septic tank to overflow or back up. 
There are a few most common signs that indicate you need septic tank pumping services. One sign is if you see effluent (sewage) bubbles surfacing in your lawn or garden. Another sign is if your toilet flushes slowly or doesn't flush at all. And finally, if you see water pooled around your septic tank, then it's definitely time for a pump-out!
Signs You Need Septic Tank Pumping Services:
Your toilet has been running longer than normal

You notice a foul odor coming from your bathroom

You see dark water or pooling in your yard or garden

You notice slow or frequently clogged drains

Your sinks and toilets are gurgling loudly
Must present the coupon when scheduling work, this coupon can not be combined with another coupon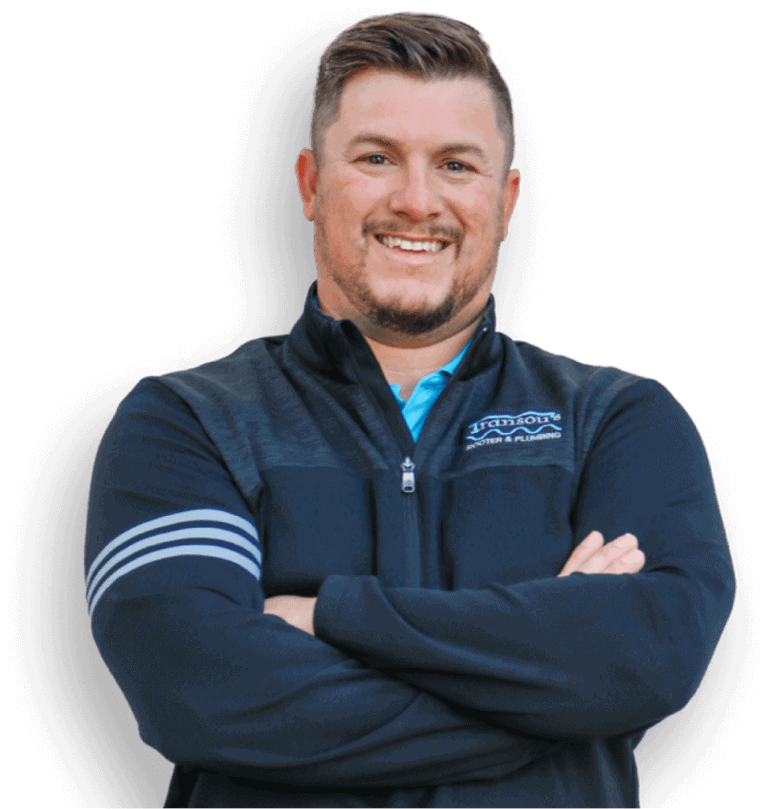 Residential Septic Tank Pumping in Clemmons, NC
At Transou's Plumbing & Septic Clemmons, we have the experience and expertise to handle all your residential septic tank pumping needs. We are dedicated to providing you with prompt, professional service at an affordable price.
Professionals from Transou's FAMILY will pump out your septic tank with no fuss! We will arrive on time and get it done quickly so you can get back to your day and enjoy your time with what matters most to you.
Commercial Septic Tank Pumping in Clemmons, NC
If you own or manage a business, you know how important it is to have a reliable and efficient septic system. Let our crew from Transou's FAMILY take care of your commercial septic pumping needs in Clemmons & the NC Triad area. We have the knowledge and experience to handle any size job, and we can provide the quick turnaround time you need for your business to run smoothly.
Commercial septic tank pumping is one of our specialties here at Transou's Plumbing & Septic Clemmons. Our septic superheroes have been working on commercial septic systems for years, so we know what works best when it comes to getting your system back up and running quickly. 
We will inspect your system thoroughly before we begin any repairs or pumping so we can determine exactly what needs to be done before beginning to work on your system. Once we start working on your system, we will offer advice based on our inspection on what needed to be done. After your approval, we will take on the job and repair or pump quickly so that you can be back up and running as soon as possible!
GET YOUR SEPTIC PUMPING DONE TODAY!
Schedule a service at 336-893-6516 now!
Mon-Fri 8 am - 5 pm (Clemmons, NC)
Most Popular Septic Services
✅ Septic Tank Pumping

Over time, your septic tank will fill with wastewater and gets worn out. The best way to extend its life is by pumping it out with a professional septic tank cleaning service. Our team can diagnose potential issues and handle the cleaning process correctly, so you don't have to worry about it!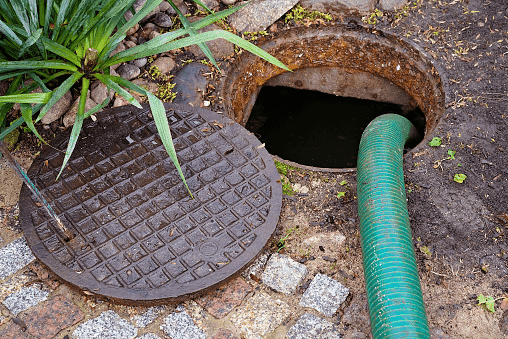 ✅ Septic Tank Cleaning
We know how important your septic system is to your family, and we don't take that lightly. That's why we're here to provide you a high-quality septic tank cleaning services to ensure that your tank is always running smoothly, so you and your family can do your daily routine without worrying about it.
✅ Residential and Commercial Drain Cleaning

We offer professional drain cleaning for homes and businesses. We specialize in removing blockages from drains of all kinds—from the kitchen sink to the bathtub drain, even sewer lines!
✅ Routine Preventative Septic Solutions

We offer preventative solutions for your septic tank and drain lines to ensure that things continue to run smoothly for years to come.
Got Plumbing Questions? We're Answering Most Common Questions Here!
Pumping your septic tank removes the solid and liquid waste that has accumulated in your septic tank over time. This process is necessary to keep your septic system functioning properly.
When you notice signs of a backed-up sewer, slow drainage, overflow from your septic tank, or an unusual and foul odor coming from your drains, it may be time for a septic pumping. Call us at 336-893-6516 for a professional inspection.
It is good to do it every three to four years, but it is wiser to have your tank pumped yearly to keep it in optimal condition. You can easily schedule routine pumping services to prevent any potential issues in your system.
Regularly scheduled septic tank cleaning is essential to prevent backups and overflows and the damage they cause.
At Transou's Plumbing & Septic, we've provided quality septic tank pumping services in the NC Triad area for over 70 years. We're licensed, bonded, and insured, so you know you're getting top-notch service with us!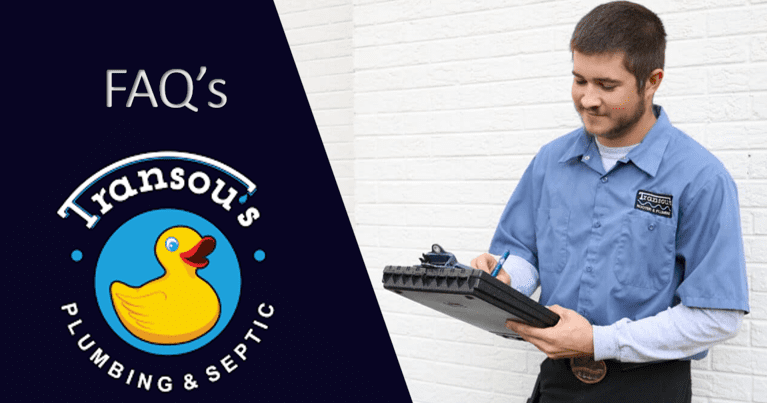 Don't take our word for it! Hear it from our customers.