Is your property starting to smell like a sewer? Or is your shower floor always wet with water backing up from the drain? Are you always stepping on soggy spots in your yard? These unpleasant experiences may seem separate at first but they are all caused by one central problem: ineffective wastewater management.
When your wastewater system fails to do its job, the whole house or building suffers. The drains in the sink get clogged. The toilet flush stops working. It's a nightmare you'll wish to wake up from sooner rather than later. To avoid the hassle of these anxiety-inducing scenarios, you can invest in a septic system to solve your wastewater problems at work or in your residence.
By having a septic system installed at your Clemmons, NC, property, you gain control over where your wastewater goes. Bid farewell to foul odors, clogged drains, and soggy landscapes- you'll walk into fragrant rooms only from now on. Turn this into your reality by enlisting Transou's Septic Services for your property or home.
Why Your Property Needs Septic Services
With a septic system, you'll never have to worry about embarrassing smells and disappointing drains ever again. Transou's Septic Services for residential and commercial purposes are the way to achieving these priceless benefits:
A Clean-Smelling Environment
Your neighbors will no longer have to complain about the persistent odors coming from your home or building. A properly designed and maintained septic system effectively contains and treats wastewater, separating the solids from the liquids, thus preventing unpleasant smells from infiltrating your vicinity.
Efficient Drainage
No more frustration caused by slow drains, gurgling pipes, or frequent backups. A septic system ensures the proper movement of wastewater, allowing your sinks, showers, and toilets to flow smoothly without any interruptions.
Healthy Yard and Landscape
Forget about ruining your favorite shoes due to standing water or soggy areas in your yard. A functioning septic system helps prevent waterlogged soil, protecting your landscape from unsightly damage while preserving its natural beauty.
Environmental Responsibility
By opting for a septic system, you're making a conscious choice to be environmentally responsible. These systems efficiently treat wastewater, preventing contamination of local water sources and minimizing your ecological footprint while stopping the spread of water-borne diseases in your home.
Cost Savings
With a septic system in place, you'll avoid monthly sewer fees associated with connecting to a public sewer system. Moreover, a well-maintained septic system can last for many years with regular maintenance and pumping.
By investing in a septic system, you can transform your living or working environment into a clean, odor-free, and enjoyable space. 
Must present the coupon when scheduling work, this coupon can not be combined with another coupon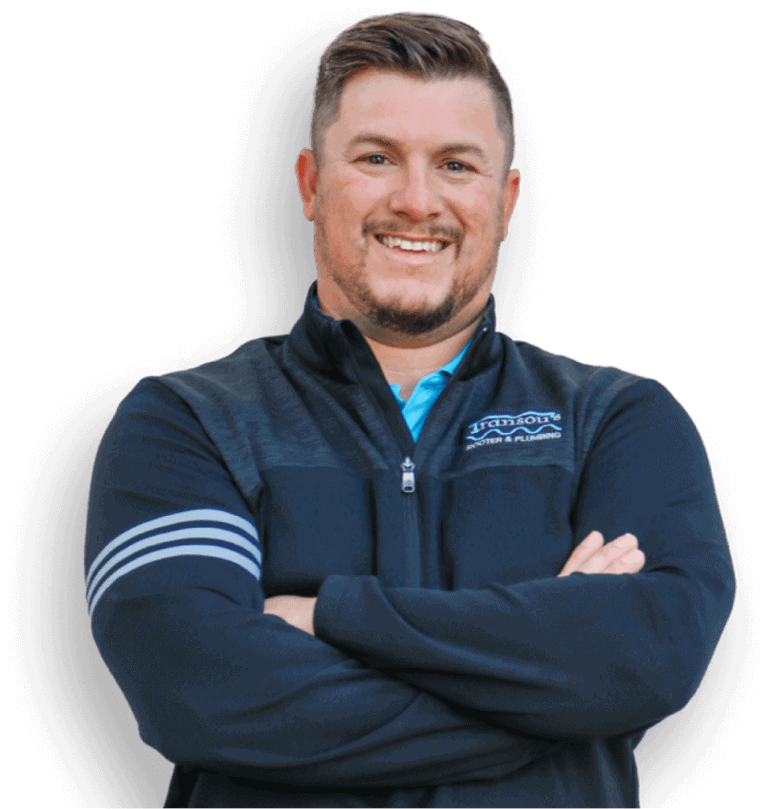 Transou's Residential and Commercial Septic Services
We understand that both residential and commercial properties have unique septic system needs. That's why we tailored our septic services to cater to the requirements of both residential and commercial customers. Whether you run a restaurant or own a lovely home in Clemmons, you can count on Transou's to deliver reliable septic services.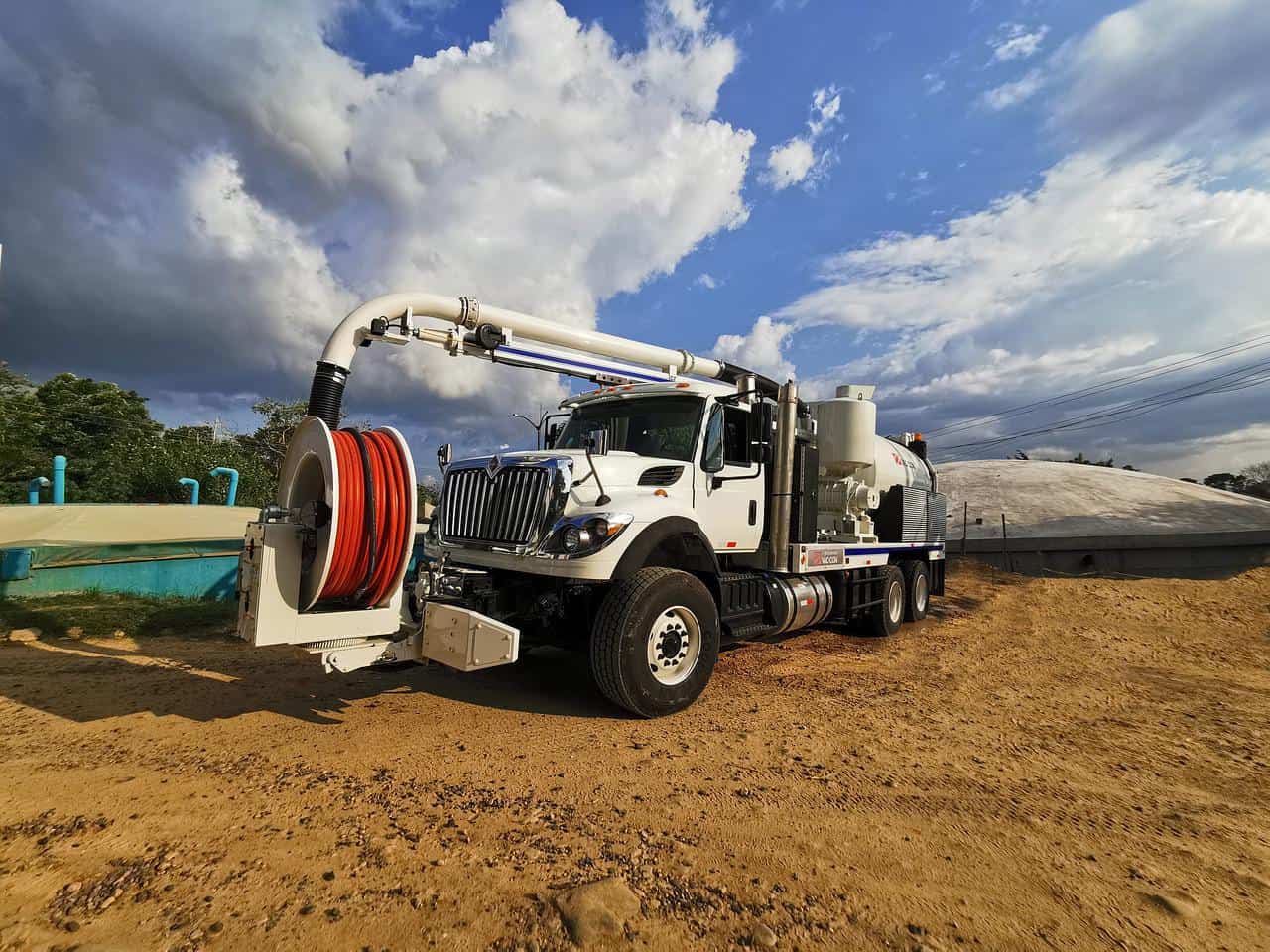 Residential Septic Services
Nothing motivates us to deliver quality services more than giving homeowners like you the satisfaction of a perfect plumbing system. We seek to improve the quality of your life at home by removing your wastewater worries.
1. Septic System Installation and Replacement: We specialize in the expert installation and replacement of residential septic systems. Whether you're building a new home or looking to replace an outdated system, our experienced technicians will follow all code regulations to install your septic system with proper care.
2. Regular Septic Tank Pumping and Cleaning: You can't have an effective septic system without regular septic tank cleaning and pumping. We use top-quality equipment and industry-standard techniques to pump and clean your septic tank to get rid of accumulated sludge and solids.
3. Septic System Repairs: From diagnosing septic problems to repairing septic tank components, drain field issues, or plumbing connections, we'll quickly identify the root cause and provide a solution to get your system back on track.
Commercial Septic Services
Businesses can't afford to lose a day of operations just because of a stinky situation. We offer a comprehensive range of commercial septic services designed to meet the unique needs of businesses and commercial properties in Clemmons, NC. 
1. Grease Trap Cleaning: Restaurants and other food service establishments require regular cleaning and maintenance of grease traps to prevent clogs and maintain proper drainage. Don't wait until your grease trap is affecting your establishment's ambiance - call us in!
2. Commercial Septic System Inspections: We offer thorough inspections of commercial septic systems to ensure compliance with local regulations and identify any potential issues. We cover all aspects of the system, including tanks, pipes, drain fields, and other components, providing you with an assessment you could be confident in.
3. Emergency Response and Repairs: Septic emergencies can happen at any time, which is why we offer 24/7 emergency response services for our commercial clients. Whether it's a sewage backup, system failure, or other urgent septic issues, our team is ready to provide prompt and efficient repairs to minimize downtime and disruptions to your business.
No matter what your septic system needs, Transou's Plumbing & Septic is committed to delivering highly satisfactory service. Whether you require residential or commercial septic services, trust us to handle your septic system needs with professionalism and care.
The Gold Standard: Transou's Septic Services in Clemmons, NC
When it comes to septic services in Clemmons, NC, we make sure to provide nothing but satisfying results. Here's why you should choose our team for your septic system needs:
Regular Pumping and Inspection Schedules
Our team will work with you to create a customized pumping and inspection schedule that suits your specific needs, ensuring your septic system operates efficiently.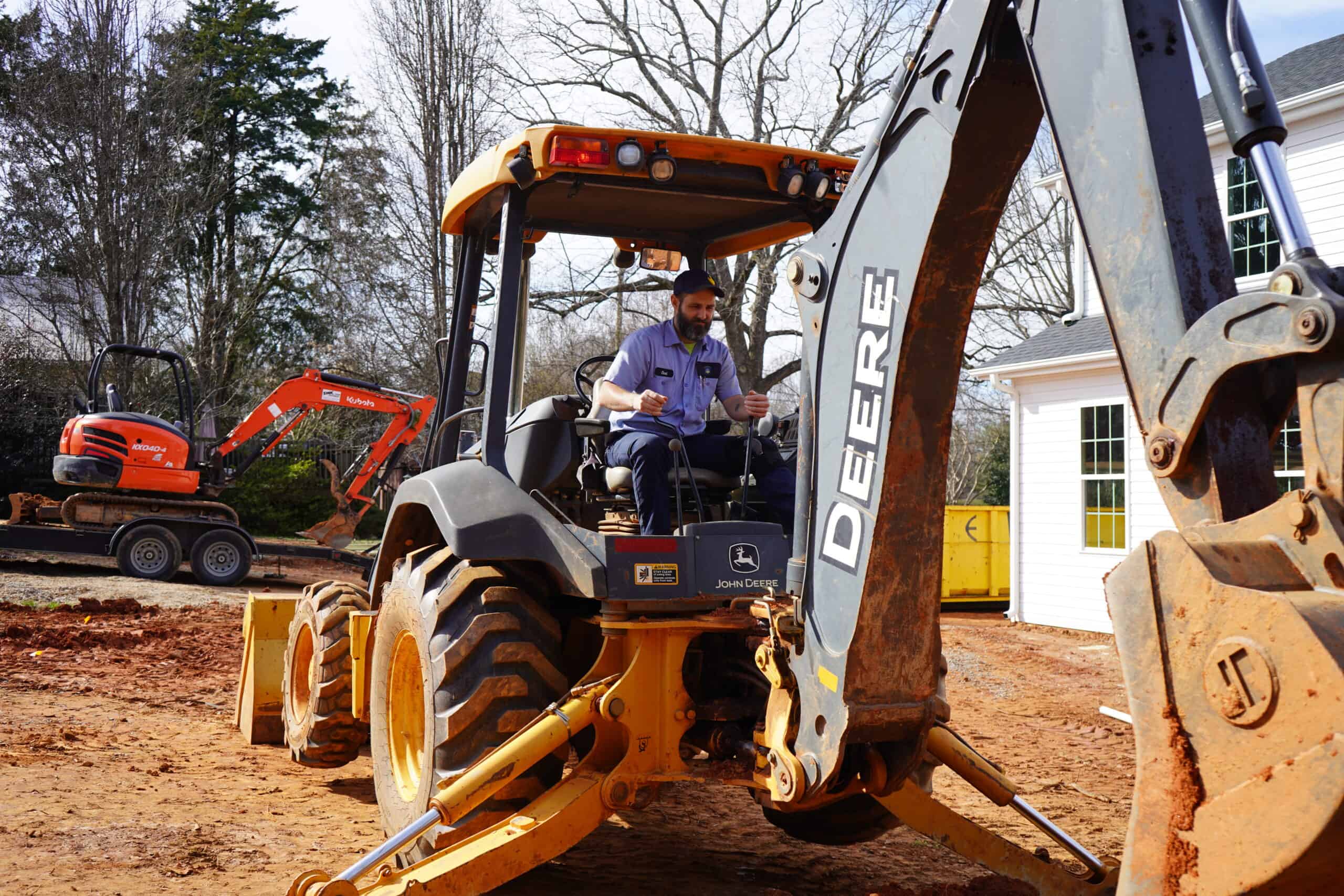 Customized Septic System Designs 
Whether you need a brand-new septic system installation or a replacement, our team will work closely with you to design a system that meets the specific requirements of your property. We take into consideration factors such as property size, soil composition, and local regulations to ensure the septic system is tailored to your needs.
Quality Materials and Timely Installations
We use only the highest quality materials for our septic system installations. With our attention to detail and expertise, you can trust that your septic system will be built to last. Our team is dedicated to completing installations as scheduled, minimizing any disruptions to your daily routine.
Compliance with Local Regulations and Permits
Navigating the regulatory landscape for septic system installations can be overwhelming. Transou's is well-versed in local regulations and permit requirements in Clemmons, NC. We handle all the necessary paperwork and ensure that your septic system installation is compliant with codes and regulations.
Competitive Pricing and Transparent Quotes
When you choose us, you can expect transparent and detailed quotes that outline the costs involved so you have a clear understanding of the investment required for your septic system project. No surprise charges or hidden fees.
Don't Wait For Disaster To Strike - Schedule an Appointment for Septic Services
Why wait until you're in the middle of a plumbing disaster before you contact Transou's Plumbing & Septic? You can schedule an appointment with us to consult about which septic services will suit your property the most. Our dedicated team will be with you from the beginning to the end of the project so you don't have to worry about the nitty-gritty details. Just leave the work to us and you can look forward to the peace of mind that comes with living or managing a property that can handle wastewater the right way.
Contact us today at (336) 276-0388 to schedule an appointment or request a free estimate for our professional septic services in Clemmons, NC. If you want to make soggy yards, faulty flushes, and backed-up pipes a thing of the past, make sure that Transou's septic services are in your near future.
Got Plumbing Questions? We're Answering Most Common Questions Here!
The general rule of thumb is to have your septic tank pumped every 3 to 5 years. This can vary depending on factors like tank size, household occupancy, and water usage. It's always best to consult with a professional to determine the ideal pumping schedule for your specific situation.
Oh, the telltale signs of a grumpy septic system! Look out for things like unpleasant odors lingering around your property, slow drains that take forever to clear, strange gurgling sounds coming from your plumbing, water pooling in your yard (not ideal for impromptu swimming!), or even sewage backing up into your home (yikes!). If you notice any of these signs, it's time to call in the septic service experts for a thorough inspection and necessary repairs.
Good question! Choosing septic-friendly products is important to keep your system in tip-top shape. Opt for biodegradable and septic-safe household cleaners, laundry detergents, and personal care products. Avoid flushing non-biodegradable items like wipes, feminine hygiene products, or paper towels down the toilet, as they can cause serious clogs and headaches.
If you're facing a messy situation like sewage backups or major system failures, don't panic. The first step is to contact Transou's right away. We offer 24/7 emergency response services and can swiftly come to your rescue. 
When it comes to your septic system, it's always best to have your questions answered by a professional. Transou's Plumbing and Septic can provide you with personalized advice and solutions tailored to your septic system's needs in Clemmons, NC.